In this series we remember songs that have been forgotten or were never even given the attention they deserved. Today's Hidden Gem is Saturday Night by Crayon Pop
Content embedded from external sources will not be displayed without your consent.
Through the activation of external content, you agree that personal data may be transferred to third party platforms. We have provided more information on this in our privacy policy.
Another silly group, they were like the original "weird" group. While everyone else was either sexy or cute, they were whacky. And they were the only group who wasn't taking themselves too seriously. I think Saturday Night was their official debut and its so fun and catchy.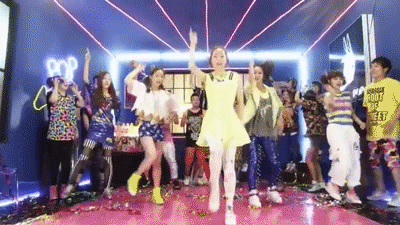 Crayon Pop had a massively viral hit one year later with Bar Bar Bar, kinda like BBoom BBoom by Momoland level viral in Korea (and Japan). One of those songs you either loved or hated. Similarly to Momoland, they were never able to be treated more than just a gimmick. So each comeback did worse and worse. The group made their final comeback in 2016 when their maknae Soyul announced she would be leaving the group to get married to Moon Heejun of HOT. She and her husband did a variety show together and Soyul was on a competition show called Miss Back which featured former girl group members. Crayon Pop officially disbanded not too long after her departure. In fact, Choa and Gummi also have gotten married. The twins are both decently successful youtubers. The members have reunited since disbandment, including Soyul but not Ellin. Ellin is a BJ now and she got in trouble for scamming some dude. I feel like if you're spending all that money on an e-celeb you kinda deserve it tbh. She's kinda controversial now but makes tons of money. None of them are doing music super seriously though.
Taglist:
Previous Episodes (493-401):