Today's Hidden Gem is Hair Short by Wings
Content embedded from external sources will not be displayed without your consent.
Through the activation of external content, you agree that personal data may be transferred to third party platforms. We have provided more information on this in our privacy policy.
Wings was a duo that debuted in 2014 under Sony Music Entertainment Korea. This song is honestly one of my favorites of all time, this song alone made Wings one of my favorite duos in Kpop ever. The girls sing with such emotion and the song is so catchy. I thought I put this song earlier in the series but I guess not. Better late than never.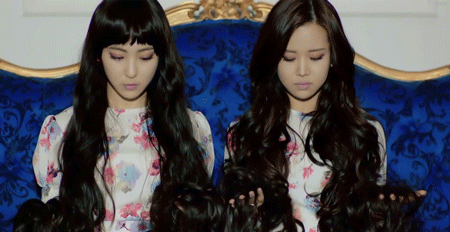 Unfortunately Wings only got to make one comeback after their debut with this song. They actually were still technically alive until 2017, they just never released any music. Both of the members were characters on a Kdrama idolm@ster with Yeseul playing a pretty big role and Nayoung playing a lesser role. Then they both auditioned for the Unit in 2017. Yeseul passed the audtion and Nayoung didn't. At around this time they left Sony and were looking for a new label, but they went their separate ways. Yeseul is now pursuing a career as a Trot soloist.
Taglist:
Previous Episodes: