Today's hidden gem is Chemical by G9!
Content embedded from external sources will not be displayed without your consent.
Through the activation of external content, you agree that personal data may be transferred to third party platforms. We have provided more information on this in our privacy policy.
This was a debut that TOTALLY flew under everyone's radar and it's too bad because I think it's a really good song! The video is bright and popping, the girls are pretty and have lots of charisma, and the song is super catchy.
So G9 lost like 2 members almost instantly. Then one of their more popular members, Kady left about a year after their debut. They made a comeback with a name change Geegu (not really a change for the Korean audience, but for i-fans) and then they silently disbanded. One of the members is a former member of Ye-A, the same group that Eunbi of Iz*one debut in.
Taglist:
Previous episodes:
Thread
Hidden Gems #15: Miro by Romeo
Today's Hidden Gem is Miro by Romeo!
youtube.com/watch?v=u7hZagv3TY8
I think this should have blown up in a big way and put Romeo on the map. It's unbelievably catchy, the vocals are good, the chore is cool, it has FREAKING
CHOI MINHO
FROM
SHINEE
, I'm actually surprised it didn't at least give them SOME more attention and raise them in popularity at least a little.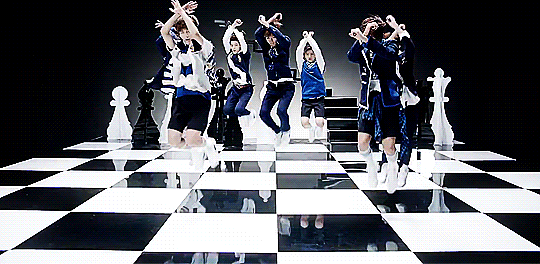 So Romeo has been inactive for quite some time, so it is assumed they disbanded. Since Romeo's hiatus/disbandment one of the…
Thread
Hidden Gems #14: Action by SpinEL X
Today's Hidden Gem: Action by SpinEL X!
youtube.com/watch?v=7iHS4z9EC4k
SpinEL is a duo that debuted in 2011 with members Spin and El. SpinEL X is a special project featuring the members of Spinel and Trinity of GP Basic. Janey of GP Basic also makes a cameo in this video.
El redebuted in the group 2EYES, but shortly left after their first comeback, Shooting
Star
. She also competed on Mix 9 but got eliminated pretty early. Not too many updates.
Taglist:
@minigee
@bangmenah
…
Thread
Hidden Gems #13: Blood Type B Girl by Blady
Today's Hidden Gem: Blood Type B Girl by Blady!
youtube.com/watch?v=54Wg9RyDNH0
Another one of my favorite Kpop songs of all time. The chorus is really magical and the way they harmonize together sounds really amazing. After Blood Type B Girl they went through a massive revamp with only one member remaining (Tina). Then after two comebacks with the new lineup the group disbanded.

Blady actually does have some updates unlike most of the groups I've promoted in this series. Tina is now a…
Thread
Hidden Gems #12: Why by 4ten
Today's Hidden Gem is Why by
4ten
youtube.com/watch?v=XMAIIKUKsoQ
4ten is super nugu and even among the like 12 of us who exist not many talk about Why and it's not only my favorite 4ten song, but one of my favorite songs of all time. There's just something about the melody and the vocals that make me happy and nostalgic.
4ten was supposed to make a comeback as a trio a few years ago, but plans fell apart and the group ultimately disbanded. They had a couple lineup changes since this video…
forum.allkpop.com/thread/11045/
forum.allkpop.com/thread/10755/
forum.allkpop.com/thread/10457/
forum.allkpop.com/thread/10033/
forum.allkpop.com/thread/9702/
forum.allkpop.com/thread/9315/
forum.allkpop.com/thread/9090/
forum.allkpop.com/thread/8916/
forum.allkpop.com/thread/8286/