On this series we remember songs that have been forgotten or were never even given the attention they deserved. Today's Hidden Gem is Hakunamatata by walwari!
Content embedded from external sources will not be displayed without your consent.
Through the activation of external content, you agree that personal data may be transferred to third party platforms. We have provided more information on this in our privacy policy.
What a unique group! First of all, it's a co-ed group. Secondly, it's a co-ed group that doesn't have a Latin sound. Finally each member is so unique and contributes something fresh to the group. This sounds like the type of song that would go viral like Gangnam Style. The song is catchy and has a clubbing vibe to it and the choreo is easy, fun, and clever. Too bad not enough people were paying them attention.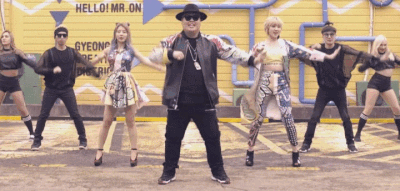 So this lineup of Walwari made a few comebacks together. The blonde left the group a couple years later but The other two members stayed till the end. Jkyuny made her solo debut a couple years ago. It is assumed that the team disbanded in 2020.
Taglist:
Previous Episodes: