In this series we remember songs that have been forgotten or were never even given the attention they deserved. Today's Hidden Gem is Can You Hear Me by Lucky J
Content embedded from external sources will not be displayed without your consent.
Through the activation of external content, you agree that personal data may be transferred to third party platforms. We have provided more information on this in our privacy policy.
The big 500th episode and do I have a special one today. Once upon a time Jessi, the famous rapper, was in a co-ed group as the main vocalist. She sounds amazing in this song and it's such a good power ballad. I also love their steampunk outfits. The original MV got deleted sadly so we only have this inferior quality version on the internet.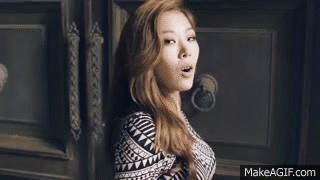 Lucky J actually did make one more comeback in 2016 after she had her "breakthrough" then they unofficially disbanded as they one by one left her old label. Jessi went on to have a very successful solo career in Korea with a huge viral hit, Nunu Nana. The two guys have had solo careers as well, but not nearly as successful as her.
Taglist:
Previous Episodes (499-401):