i've recently come across some interesting youtube videos about racial topics and how they are prevalent in a lot of our current media and it just really got me thinking.
there was a time where it was sort of "accepted" by the kpop community at large that nsmjoon was not an attractive person. that was the popular opinion that even some armys would perpetuate. even today, many people who are not fans of bts or solo stans of other members have no problem proclaiming he's "ugly". (btw i think there's a difference between someone not being your particular type and not attractive to YOU, but calling people flat out ugly, or acting like its a fact they're ugly is something more deeply rooted)
anyway namjoon posted this picture today where he looks just gorgeous imo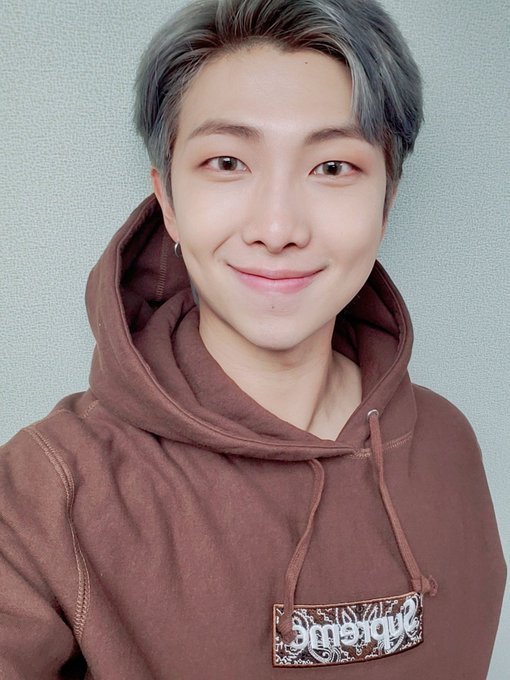 and it made me think. he has features that are deemed "less" attractive than a lot of the"standard" kpop visuals
-single eyelids
- "small" eyes
-nose wide at the base
-tip of nose "flat"
-"big" lips
-asymmetrical face
(none of these things are actually unattractive feature on their own tho per se)
and i can't help but wonder if this all stems from an inherent bias against certain more "common" combinations of asian features. bc even comparing namjoon to some of the widely accepted attractive members of bts, jimin and jin still both have single eyelids and thick lips but jin has a more pronounced crease above his eyes and and his eyes are bigger, while jimin's eyes have a unique curve that wings out on the end that people find conventionally "sexy" or "exotic". the thing that both of the members do share that is completely different than namjoon are noses which fit a "worldly" beauty standard. jimin's nose is very small, and jin's nose bridge is a straight slope and the tip of his nose protrudes outwards instead of being flat. also while both members have thick lips, their mouths are small while namjoon's mouth is considered "large".
i'd be interesting to hear people's thoughts on this.