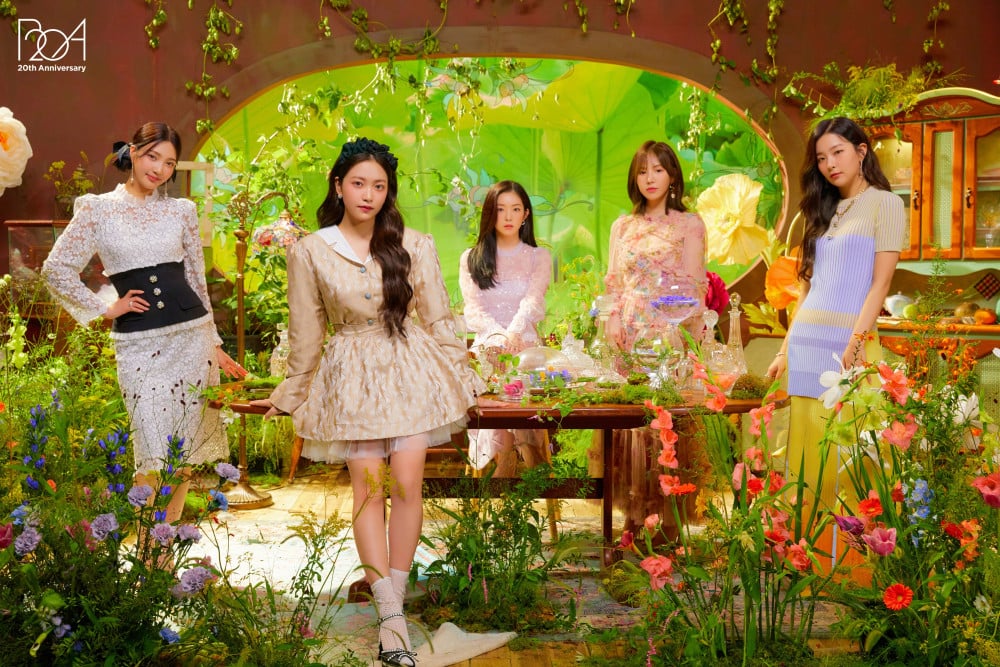 I.
Introduction
Red Velvet (레드벨벳) is a South Korean girl group formed by SM Entertainment. They debuted on August 1, 2014, with their digital single Happiness and a four-member line-up: Irene, Seulgi, Wendy and Joy. Yeri later joined the group on March 11, 2015, in their 1st mini-album Ice Cream Cake, which awarded them their 1st Music Show win.
II.
Members
Irene
Real Name: Bae Joo-hyun (배주현)
Birth-date: March 29, 1991
Positions: Leader, Main Rapper, Lead Dancer, Sub-Vocalist, Visual
Seulgi
Real Name: Kang Seul-gi (강슬기)
Birth-date: February 10, 1994
Positions: Main Dancer, Lead Vocalist
Wendy
Real Name: Son Seung-wan (손승완)
Birth-date: February 21, 1994
Positions: Main Vocalist
Joy
Real Name: Park Soo-young (박수영)
Birth-date: September 3, 1996
Positions: Lead Rapper, Sub-vocalist
Yeri
Real Name: Kim Ye-rim (김예림)
Birth-date: March 5, 1999
Positions: Sub-Rapper, Sub-Vocalist
III.
Discography
IIII.
Studio Albums
The Red (September 9, 2015)
Perfect Velvet (November 17, 2017)

The Perfect Red Velvet (January 29, 2018)
IIIII.
Compilation Albums
The ReVe Festival: Finale (December 23, 2019)
IIIIII.
Extended Plays
Ice Cream Cake (March 18, 2015)
The Velvet (March 17, 2016)
Russian Roulette (September 7, 2016)
Rookie (February 1, 2017)
The Red Summer (July 10, 2017)
#Cookie Jar (🇯🇵 July 4, 2018)
Summer Magic (August 6, 2018)
RBB (November 30, 2018)
Sappy (🇯🇵 May 29, 2019)
The ReVe Festival: Day 1 (June 19, 2019)
The ReVe Festival: Day 2 (August 20, 2019)