Do you want aespa to add more members?
53
Since the start of SMCU, I have been looking for clues/hints about aespa's first comeback and I saw one in SHINee's Atlantis MV:
This could be a hint to the "rumors" of adding 3 more members to the group. Looking back, I have also found something in their "Forever MV: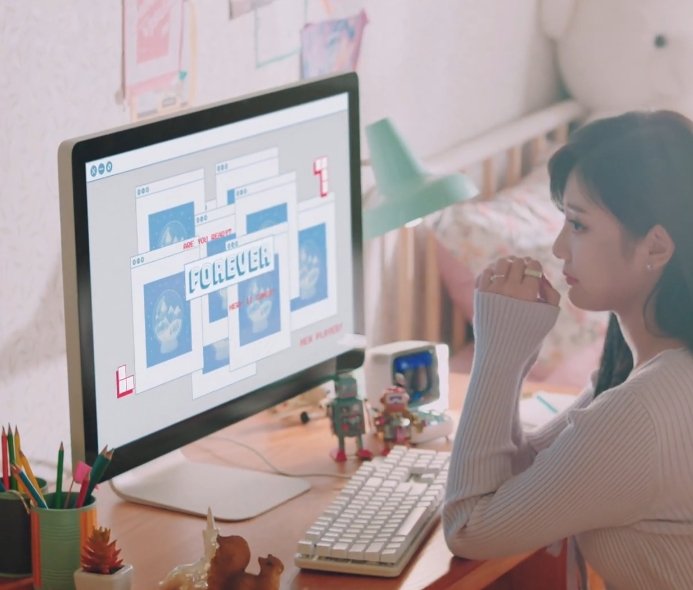 It says "ARE YOU READY? HERE IT COMES! NEW PLAYER!" on the monitor.
Notice also that there are 3 tiles (near the hearts) at the bottom part and 4 at the top. Could this allude to the existing 4 members and 3 more to be added? In addition, there are 7 open tabs on screen. Could it refer to the final member lineup of aespa? (4+3=7)
Furthermore, a lot of their content has a "3" detail in it:
3 hearts
3 trees
3 hangers
3 mannequins
To support all of these, here's the statement of the industry insider who gave spoilers about Black Mamba even before its release: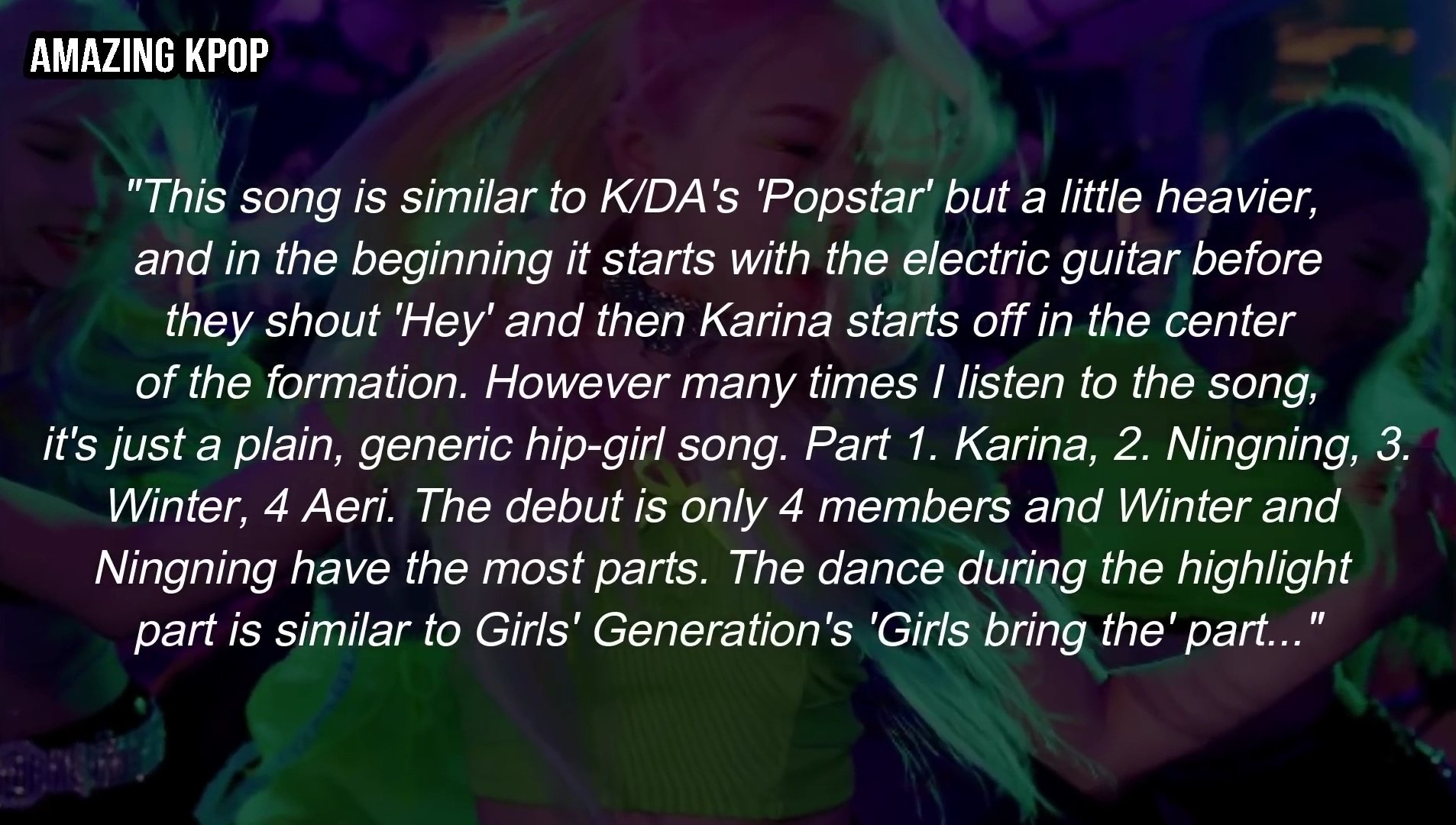 Many claims made in the post above came true. This insider also made the claim that 3 new members would be added, by writing the names of the debuting members first:
Yoo Ji Min (Karina)
Ningning
Aeri (Giselle)
Kim Min Jung (Winter)
And then adding the names of the alleged new members:
Initial R/L, Initial N
Initial (Could be A, Y, W, etc), Initial J
Initial H, Initial R/L
AKP even made an article about it and look who liked a tweet about the article. Their makeup artist: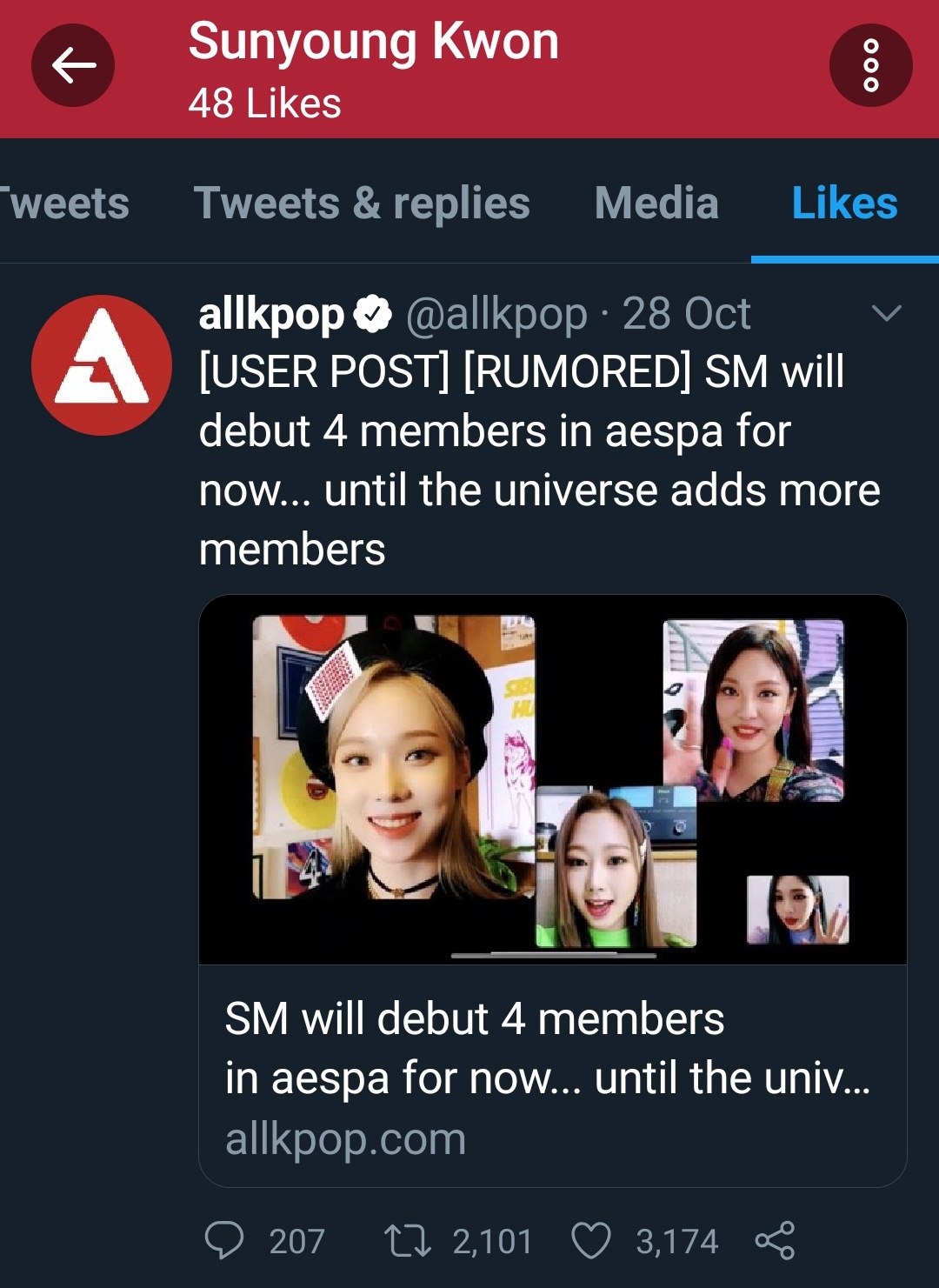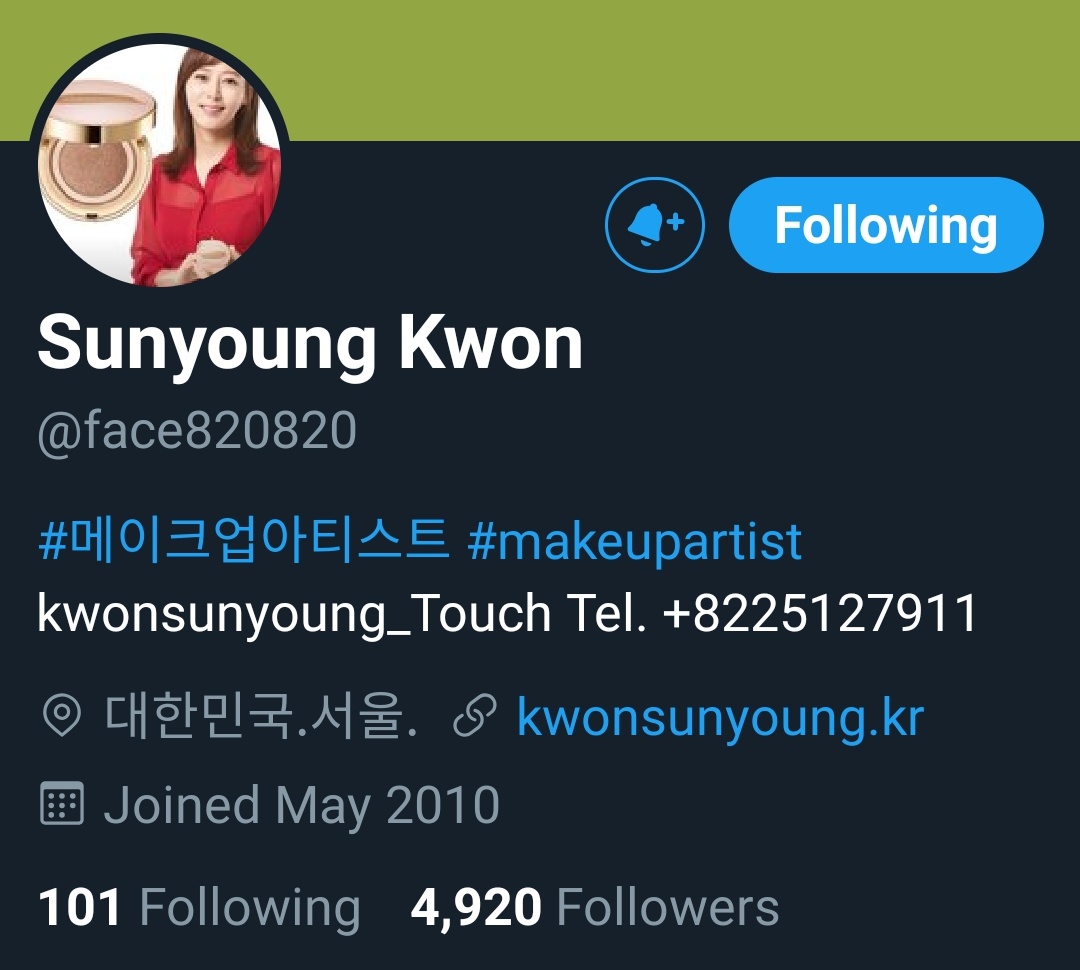 Finally, remember that SM officials have said that "aespa will gradually expand their universe. We already planned detailed storytelling. In the next album, this group will make you more curious."
Giselle herself even said: "From now on, the story will be about leaving for the wider world "KWANGYA" to confront the Black Mamba." (Wider world/universe = more players/members???)
Now that aespa's summer comeback is coming, do you think the rumor could be true? If it is, how would you feel about it?