Blackpink's Lisa on Her Big Ambitions — and Why Going Solo Made Her Nervous
"I want to keep doing what I do within Blackpink," she says. "But personally, I have so many things I want to try"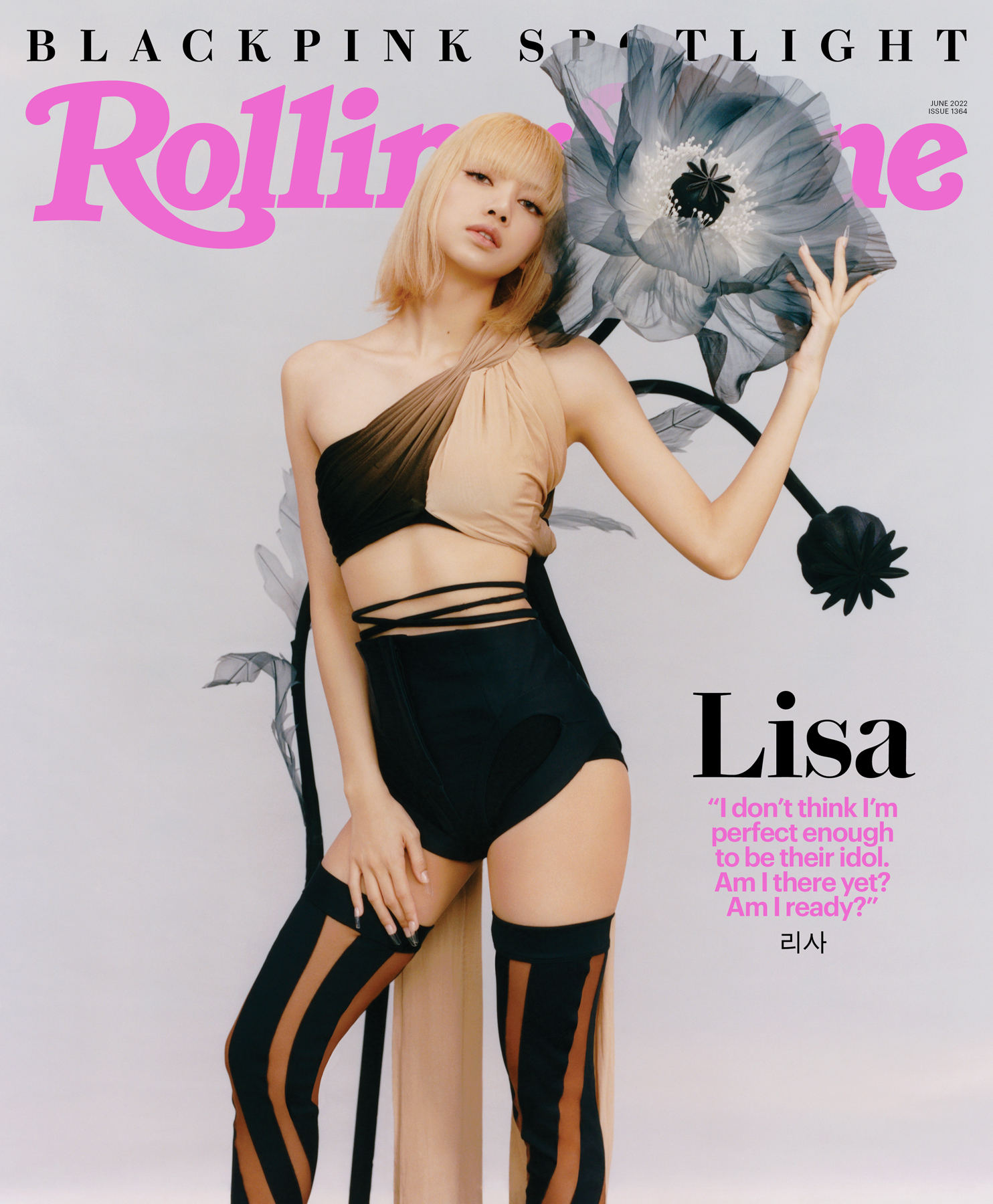 By
MAY 24, 2022
Lalisa Manobal was 14 when her life changed in an instant. In 2010, she attended an audition for YG Entertainment in her native Thailand — and became the only person to get accepted among 4,000 aspiring trainees. Soon after, she moved to Seoul, alone, without knowing a word of Korean (she's now fluent), calling her mom in Bangkok every day.
Lisa has a knack for putting others at ease, laughing and joking easily, but onstage and onscreen, her eyes change: They're alight with ferocity, as she raps, dances, and sings, an unfaltering symbol of the swag and confidence that's Blackpink's calling card. Speaking in Korean and English, she talks about how she loves Blackpink but also has ambitions to try new things. Her 2021 solo single "Lalisa" is infused with a maximalist mix of rap, EDM, brass riffs, and even traditional Thai instruments. Another solo single, "Money," dethroned Drake to take the top spot on Billboard's Rap Digital Songs Sales chart. "I respect everyone's roles within Blackpink," she says. "I don't want to break this image; I want to keep doing what I do within Blackpink. But personally, I have so many things I want to try. I love photography, I want to try acting, and more."
(In celebration of Blackpink's appearance on the cover of Rolling Stone, we're publishing individual digital covers with each member of the group; check back throughout this week for more.)
You're Blackpink's main dancer and lead rapper, and you also sing. What are you bad at?
Interviews! It's so hard to express myself through language. Even in Thai. Like, when you ask, "Do you have anything to say to your fans?" In my head, there are so many things, but I don't know which words to use. I'm completely confident expressing myself through my body, like, "Ohhh, my gawwwd, this is my stage!" But when it comes to speaking, it's hard for me. I'm actually sweating now. So nervous.
It makes sense that you're fluent in Thai and Korean. How did you come to speak English so well?
I don't! I learned English at school in Thailand. I went to a full Thai school until sixth grade. Since middle school I went to a bilingual school — well, not bilingual; they had an English program where you learn every subject in English. I have a little Thai accent when I speak English, so people can tell, "Oh, you're not from here."
Lisa photographed in Seoul, South Korea, on April 9, 2022
Photograph by Peter Ash Lee for Rolling Stone. Fashion direction by Alex Badia. Produced by Katt Kim at MOTHER. Set design by Minkyu Jeon. Styling by Minhee Park. Hair by Lee Seon Yeong. Makeup by Myungsun Lee. Nails by Eunkyoung Park. Outfit by Mugler
You took part in dance competitions as a child in Thailand. Is that what you wanted to do? What was your childhood dream?
A stewardess! I once went to Singapore with my family. I saw the beautiful flight attendants on Singapore Airlines, wearing this uniform — a really long dress with sleeves down to the elbow, maybe purple fabric, with patterns. And this pretty unni ["older sister" in Korean] talked to me in English: "Do you want some milk?" And I was like, "Wow, yes please!" So as soon as we landed in Singapore, I begged my mom to buy me their uniform, which she did. But sadly, I didn't meet the height requirements — you have to be tall enough to reach the overhead luggage.
And then you trained to become a dancer, with encouragement from your mom.
I've been going to dance classes since I was five. I competed in all these dance competitions. My dad would just say, "Oh, you won? Nice!" And that was that — it's a dad thing. My mom was my audience at home, when I danced to the dance CDs she bought. Turns out, her dream was to be an actor. So when I was little, she sent me to acting and dancing classes. I hated acting. I was a baby, trying to memorize lines, but I didn't know how to read! How could I memorize lines? I was bullied by an oppa ["older brother" in Korean] in my class, because I couldn't read. I was, like, four.
1/2