Content embedded from external sources will not be displayed without your consent.
Through the activation of external content, you agree that personal data may be transferred to third party platforms. We have provided more information on this in our privacy policy.
If you are too lazy to watch the video, feel free to watch me "criticize" this video.
1. Ddu-du Ddu-du choreo is too easy
First of all, try to learn the choreo perfectly first, it takes a while to learn. Number 2, you must really hate 2 gen groups. Number 3, I believe Lovesick Girls, Don't Know What To Do has choreo that will you will never be able to learn. But hey you still have a chance with d4's "easy choreo"!!!
2. The fandom is scary
Funfact, the Steven Universe fandom caused a girl to commit suicide because they did not like like her fan art. Also, you must hate every single fandom in the world then, why you ask? Because every single fandom is toxic.
P.S, if you think a fandom is toxic, then avoid twitter you idiot. Go on allkpop homepage that place is filled with people who support Blackpink hate, you will fit right in and why did you use a fake mr video on a fandom is scary reason? The only reason that Blackpink has so many views is because Blinks have nothing to do but stream their music videos? Funfact, I am not streaming a Blackpink song right now because I am too busy roasting your illogical statements.
3. "I am genuinely concerned about Jennie"-from the video, her dancing is way too lazy!
So you expect a girl that got injured 9 times after her debut to perform extremely well? Well, Jennie succeed
Content embedded from external sources will not be displayed without your consent.
Through the activation of external content, you agree that personal data may be transferred to third party platforms. We have provided more information on this in our privacy policy.
.
4. Jennie Favoritism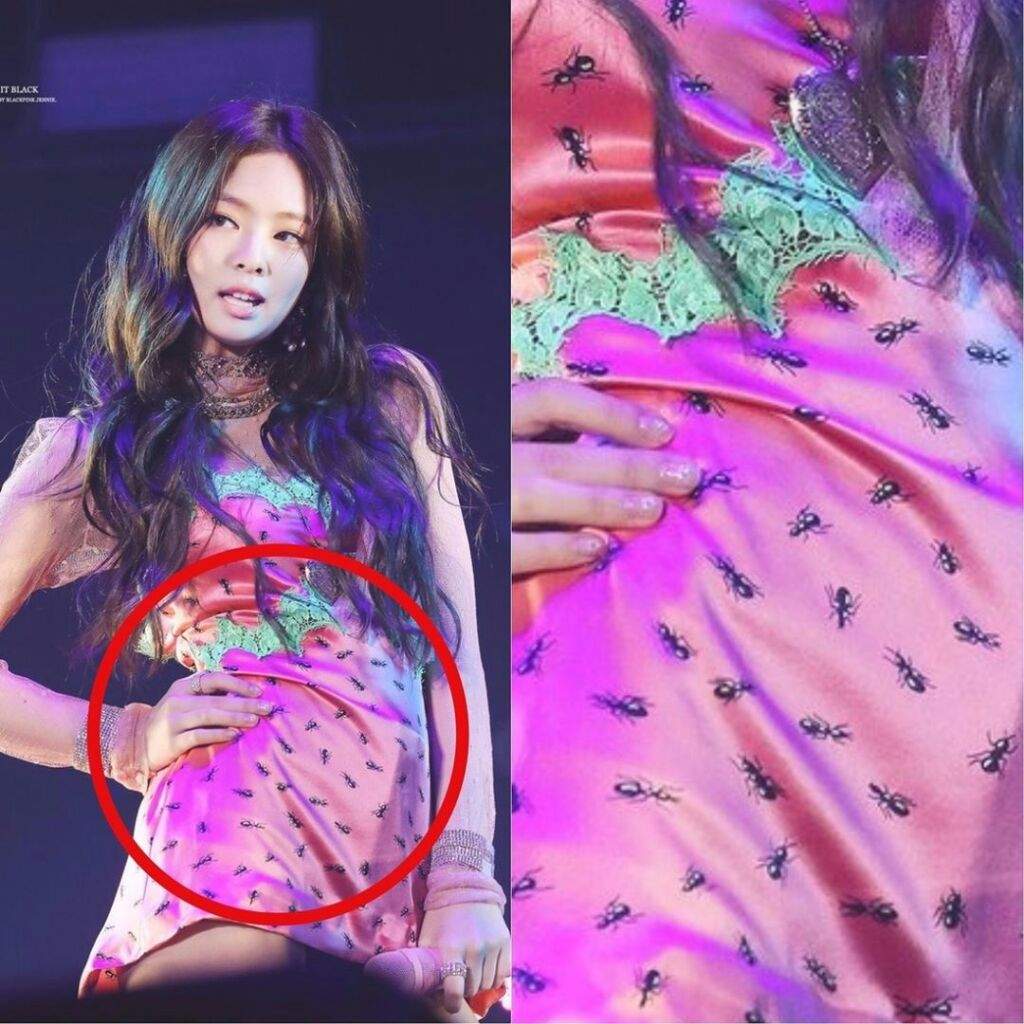 Thank you, next
5. YG should stop Jennie's chic image
Aju ssikssikhage ttaeron chic, chic hage

So hot, so hot naega eojjeol jul moleugehae (Uh)-from Whistle Blackpink
6. Jennie- Something is wrong, "Lately Jennie appears to be tired, nervous, and closed off, just completly different from how she used to be"
Jennie seems to be more sad these days? I don't know, maybe it is because you are hating on her right now!
7. Blackpink (YG) American Media Play- YG claimed that Blackpink's Tour was successful when it wasn't
https://www.allkpop.com/articl…irl-group-tour-in-history
Definitely unsuccessful.
8. They are under YG/Seungri Scandal
So you should unstan a group because they are under a entertainment company with a lot of scandals?
BIG 3 STANS ATTENTION PLEASE!!!!!!! UNSTAN THE GROUPS U STAN BECAUSE THEY ARE FROM COMPANIES THAT HAVE A LOT OF SCANDALS!!!!!!!!!!
9. Kill This Love Album is a problem because Don't Know What To Do, Kick It and all the songs on the albums are summer songs #when you are running out of reasons to hate on Blackpink
Content embedded from external sources will not be displayed without your consent.
Through the activation of external content, you agree that personal data may be transferred to third party platforms. We have provided more information on this in our privacy policy.
STAN ITZY!!!!!!!
10. Don't Buy Blackpink stuff because you are supporting YG
You "care" about the members but you want them to be poor.
11. Clarification
"I do not hate on Blackpink"
Comments under the video, hates on Blackpink
Now let me go listen to their not 3, not 9, but their 20+songs as treatment for a lack of common sense video. Wait, this video just showed that common sense is not common. oof
Thank you for reading my TedTalk.