Stage Name: Wonho (원호)
Birth Name: Lee Ho-seok (이호석), but he's known as Shin Ho-seok (신호석) since his ulzzang days
Birthday: March 1, 1993
Zodiac Sign: Pisces
Height: 178 cm (5'10")
Weight: 78 kg (168 lbs)
Blood Type: B
Instagram: @official__wonho
Twitter: @official__wonho
Fancafe: Wonho
Vlive: Wonho
Youtube: ohhoho &
Wonho Facts:
– He was born in Sanbon-dong, Gunpo, South Korea.
– Family: Parents, younger brother (married)
– Things that he likes: Protein, vitamins, other health products, electronics, studying song production.
– He is a former ulzzang.
– He appeared in "Ulzzang Shidae Season 3" TV show (2010/2011)
– He used to be a member of the K-Pop boy group NUBOYZ.
– He starred in "High-end Crush" (2015)
– He admires Kanye West a lot.
– Wonho has acrophobia (fear of heights).
– Hobbies: Going out with friends and playing video games.
– His representative animal from "Safari in Monbebe World" is a Rabbit.
– Following the recent controversies (the claims that he owes money to friend Jung Da Eun and suspicions of illegal use of marijuana back in 2013) on October 31, 2019 Wonho announced through a handwritten letter that he and Starship Ent. amicably decided his departure from the group.
– On March 14, 2020 Starship issued a statement confirming the investigation had concluded and Wonho was cleared of all charges.
– On April 9th, 2020 Wonho signed with Highline Entertainment (A subsidary of Starship Entertainment) as a soloist and as a producer.
– Wonho's ideal type: Someone who makes ramyun well. When asked about marrying he said he isn't interested in marriage. "I'm not interested in marrying. My younger brother will marry someone, so there is no problem for my family."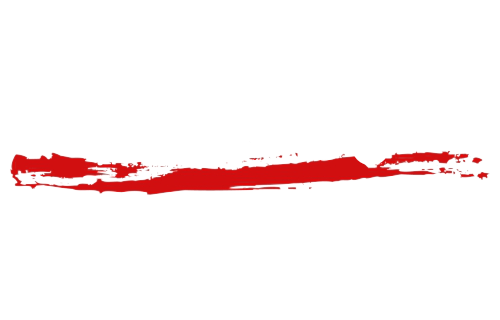 •• RULES ••
- No Bashing (anyone that breaks this rule will get reported to the mods);
- Off topic talks should be under spoiler;
- 18+ talks and posts should be under spoiler;
- That said, feel free to join the thread and talk about Wonho.
- Any questions or if you are looking for any related info about Wonho, feel free to tag me and ask about it.
•• DISCOGRAPHY ••
(with Monsta X)
TRESPASS (2015)
'Steal Your Heart'
THE CLAN PT. 2.5: THE FINAL CHAPTER (2017)
'Oi'
'5:14 (Last Page)'
THE CODE
'From Zero'
THE CONNECT: DEJAVU
'If Only'
TAKE 1 ARE YOU THERE
'Heart Attack'
'I Do Love U'
'Spotlight'
TAKE 2 WE ARE HERE
'No Reason'
"WHO DO YOU LOVE?"
Puppy Day (with TTG) OST
'Breathe For You'
FOLLOW: FIND YOU
'Mirror'
Love Synonym #1: Right for Me (Solo debut)
Open Mind
I just
Lost In Paradise
Losing you (Korean version)
Interlude : Runway
WITH YOU
Open Mind (English Version)
Losing You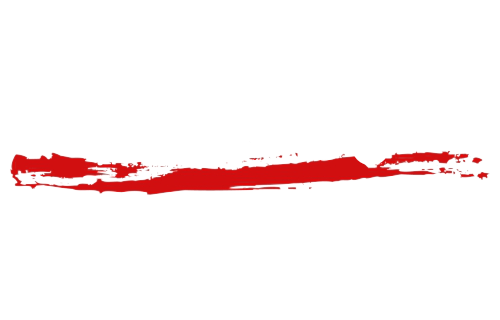 •• APPRECIATION ••
You know in the cartoons when a character sees someone they really like and you see hearts or stars in their eyes? No? Well here's an example for you.
That is exactly me when I first laid eyes on Wonho. He's the reason that I got into Monsta X, he's the reason I am a Monbebe.
Look at this beautiful human. He has so many sides to him. He's one of those idols that really knows how to bring it on stage but then when he's off stage he's just a goofball ☺️.
Can we talk about how brave he was when they had to bungee jump? He has a phobia of heights yet he VOLUNTARILY got his ass up there and jumped off a skyscraper. I don't know about you guys, but I've been to that tower and no way I'm going to jump at that tall building. He cried and he screamed and he panicked but he did it and it was very inspirational to watch! I was so proud of him! Afterwards he was so happy with himself! Even told us that he loved us. ❤️
Wonho also has a lisp... As if he wasn't already adorable enough! When he talks its very noticeable and sometimes the other members make fun of him lol. He said he's working on it but honestly I really hope it never goes away. It part of his charm! Also the way he says "ramyun" is the cutest thing ever. He sticks his tongue out whenever he pronounces the N. His members have also made fun of him for that as well.
He has the most beautiful face that I have ever seen in my life to the point where it actually hurts me to look at him sometimes..
I would like to thank his parents for giving him some golden genes.
He also has the ability to be the ugliest person I have ever seen.. Hahaha
Wonho is, without a doubt, the most emotional member. He wears his emotion on his sleeve and want to be loved so much. His laugh is so special. The way his mouth opens and then you can hear his deep laugh. It is just so cute and funny.
I can relate to Wonho when he fears what people will think or when he cries easily, because I am like that. He has so much love for us Monbebes... And I mean ALOT OF LOVE. He never ever fails to let us know.. In every video he always tell us. All in all I think Wonho is such a genuine and kind soul. He puts a smile on my face and makes my heart flutter. So much love in my heart for this stunning human. ❤️
Thank you Wonho for the songs you gave to us and for those you will be producing in the future.