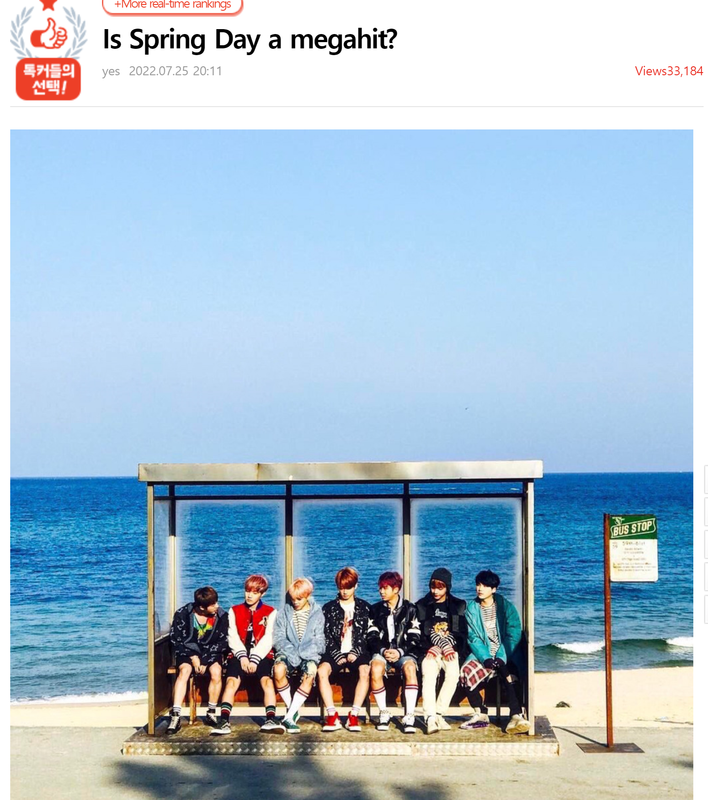 As you can see in the talk page, Spring Day is not a mega-hit song, but there is a huge divergence of opinion from person to person
Do you think Spring Day is a megahit?
Recommended if a mega-hit
Not for the opposite

Comments:
-[+282,-235] A megahit song is a mega-hit song that the whole nation knows like Tell me, Lies, Growl Papapa, so it's a mega hit, but what kind of song is called a megahit? Does anyone who isn't an idol fan know Spring Day?
-[+226,-130] Melon Most Hearts Overall No. 1 All Score Indicators No. 1 Song Is Not a Megahit What? ha ha. it has appeared on the broadcast a lot, and bogoshipda~ bogoshipda~ Where's the person who doesn't know this part ha ha
-[+194,-166] ARMY's mega hit song
-[+86,-53] Megahits made from fandom streaming