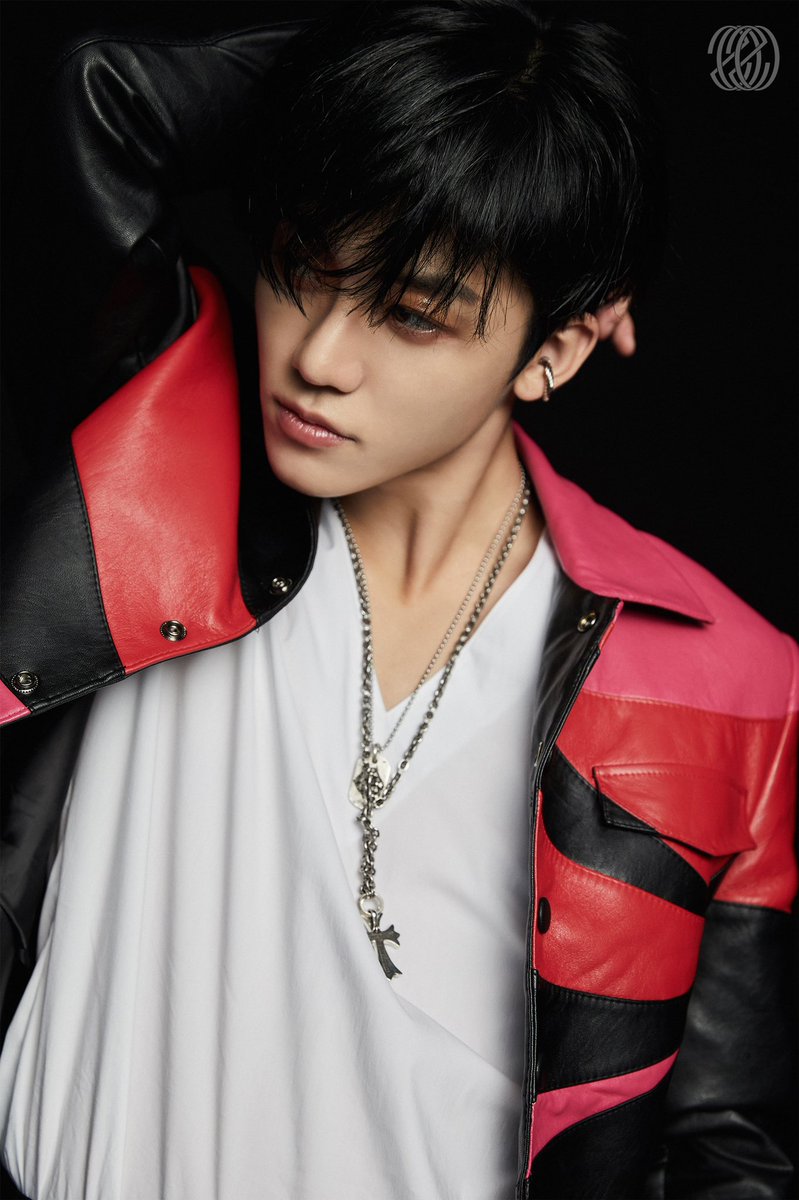 I.
Introduction
Na Jaemin (Hangul: 나재민), known professionally as Jaemin, is a South Korean songwriter. rapper, dancer, and actor based in Seoul, South Korea. Jaemin was born in Jeonju on August 13, 2000, and later grew up in Seoul and studied in Incheon. Currently working in Seoul, Jaemin is the center and one of the visuals, lead rappers, lead dancers, and sub-vocalist of the sub-unit NCT Dream. He is also a rapper and dancer in the NCT U sub-unit and usually one of the leads.
II.
Career
III. Pre-Debut Era
Jaemin was first scouted by SM Entertainment in 2013 while he was handing out posters and collecting trash as a volunteer with his mom. Like many other K-Pop idols, Jaemin was street-cast for his visuals and successfully passed the auditions, joining the agency and in 2015 formally becoming part of the pre-debut team training SM Rookies, where he appeared on Disney Channel Korea's The Mickey Mouse Club as a Mousekeeter alongside other SM trainees and future group mates.
Jaemin made his first appearance on broadcast as an SM trainee on Exo 90:2014, a reality TV show starring Exo and fellow labelmates where they perform songs of successful 90s K-Pop idols as well as recreate music videos from the era. In April 2016, he appeared on MNET's reality show NCT Life in Bangkok.
IIII. Debut with NCT Dream
On August 24, 2016, Jaemin made his official debut as a member of NCT and its third sub-unit, NCT Dream, alongside Jeno, Haechan, Mark, Jisung, Renjun, and Chenle, with the debut single Chewing Gum. The group had their first performance on M Countdown the next day.
IIIII. 2017 and Hiatus
Prior to the group's first single album, The First, on February 2, 2017, SM Entertainment announced that Jaemin would not be participating in the release or any other group activity in order to have time for his full recovery from an injury to his herniated disc. His hiatus lasted nearly one year.
IIIV. 2018 and Return to Group Activities
Jaemin rejoined the group as part of NCT 2018, the first special project featuring all 18 members of NCT at the time, to promote the first full-length album which united all units under the umbrella group NCT. On March 5, 2018, he made his official return with "Go," the first promoted title song from the album NCT 2018 Empathy. In April of the same year, Jaemin also took part in "Black on Black," the first NCT single and music video to feature all 18 members.
On September 3, 2018, NCT Dream released their second EP titled We Go Up, and Jaemin participated in lyric-writing of track Dear Dream.
In November of that same year, Jaemin joined the cast for the second season of My English Teen 100 Hours, an educational reality show where cast members study English for seven hours each day over a period of two weeks. Then, the cast is sent to a foreign country to test their English communication skills in real life.
On November 13, Jaemin and his fellow group mates Jeno and Renjun, collaborated with fellow labelmate Red Velvet's Yeri for the special release of Hair in the Air, which became the theme song for the television series Trolls: The Beat Goes on. Both song and MV were released under the music project SM Station.
IIV. 2019/20 and Solo Activities
2019 marks Jaemin's first solo activities. In March 2019, Jaemin acted as a youth representative for UNICEF Korea committee's event "For Every Child", which gave him the opportunity to meet with Queen Mathilde of Belgium. In April, he made his acting debut as the male lead character for JTBC's two-episode drama How To Hate You.
On June 06, 2019, Jaemin released the single Don't Need Your Love, alongside Jeno, Renjun, Chenle, and Jisung and the collaboration of English singer HRVY.
In October 2020, Jaemin made his official debut as a member of the sub-unit NCT U with the song "Make A Wish (Birthday Song)", singing in both Korean and English versions of the song, as part of his participation in the NCT 2020 project in October 2020, featuring all NCT members, and debuting two new ones. This project also included a 2-part NCT full album, NCT 2020 Resonance Pt. 1 and NCT 2020 Resonance Pt. 2. He also appears as a rapper on Dream's song "Deja Vu," as well as a part of NCT U combination units on "Work It." He also appears in the combination single "Resonance." The entire project also appeared on NCT World 2.0, a competition-focused show.
IIVI. 2021: First full album and repackage, NCT 2021
NCT Dream released its first full album, Hot Sauce, in May 2021. The album sold over 2 million copies, making NCT Dream the second artist to sell over 2 million copies of one album. He also appeared in two reality shows supporting the launch, 7Illin' in the Dream and Boys' Mental Training Camp 2. NCT Dream released a repackage of Hot Sauce, Hello Future, on June 28, which also became a million seller.
Jaemin participated in the NCT 2021 project in December 2021, featuring all active NCT members at the time. This project also included a NCT full album, NCT 2021 Universe. He appears as a rapper on NCT Dream's song "Dreaming," as well as a part of NCT U combination units on 2 songs: the lead track "Universe (Let's Play Ball)" "Know Now." He also features in the all-unit song "Beautiful." As part of NCT 2021 promotions, he also appeared in a special short digital series EuMARKJUNGsim, co-hosted by NCT group mates Mark and Jungwoo, and NCT 2021 YearDream, around the group's lore.
Jaemin appeared with the other active members of NCT in December 2021 as part of the 2021 Winter SMTOWN: SMCU Express album on the song "Hope for Kwangya."
IIVII.
2022
NCT Dream released its second album, Glitch Mode, on March 28, along with an accompanying series 7Illin' in our Youth. The album became another 2 million seller. A repackage, Beatbox, was announced for May 30.
III.
Discography
IIII.
Songwriting Credits
IV.
Videography
V.
Trivia
- His NCT emoji is 🐰 (bunny face)
- Jaemin is known by his fellow group mates and fans as Nana.
- His favorite drink is coffee.
- Jaemin doesn't have siblings.
- He plays the piano.
- He can't eat dairy products and always refuses to do so.
- His mother forced him to drink milk all the time as a child.
- He likes doing volunteering work.
- His favorite fruit is the peach.
- His bucket list includes raising a Samoyed.
- Jaemin is good at cooking.
- Jaemin and Jeno entered SM on the exact same day.
- His fans are called nanadoongies.
- While he was in school, his dream was to become a doctor (surgeon).
- SM released a video using the audio from NCT's MAMA performance that captures the journey of the members through their career.
-NCT members have participated in a NCT 24 Hour Relay Cam that gives a snapshot of their daily lives. In Jaemin's portion, he is watching one of Jaehyun's portions of the last relay cam, the NCT 127 24 Hour Relay Cam.
- NCT members described their "beautiful moments" of 2021 as part of NCT 2021 Universe promotions.