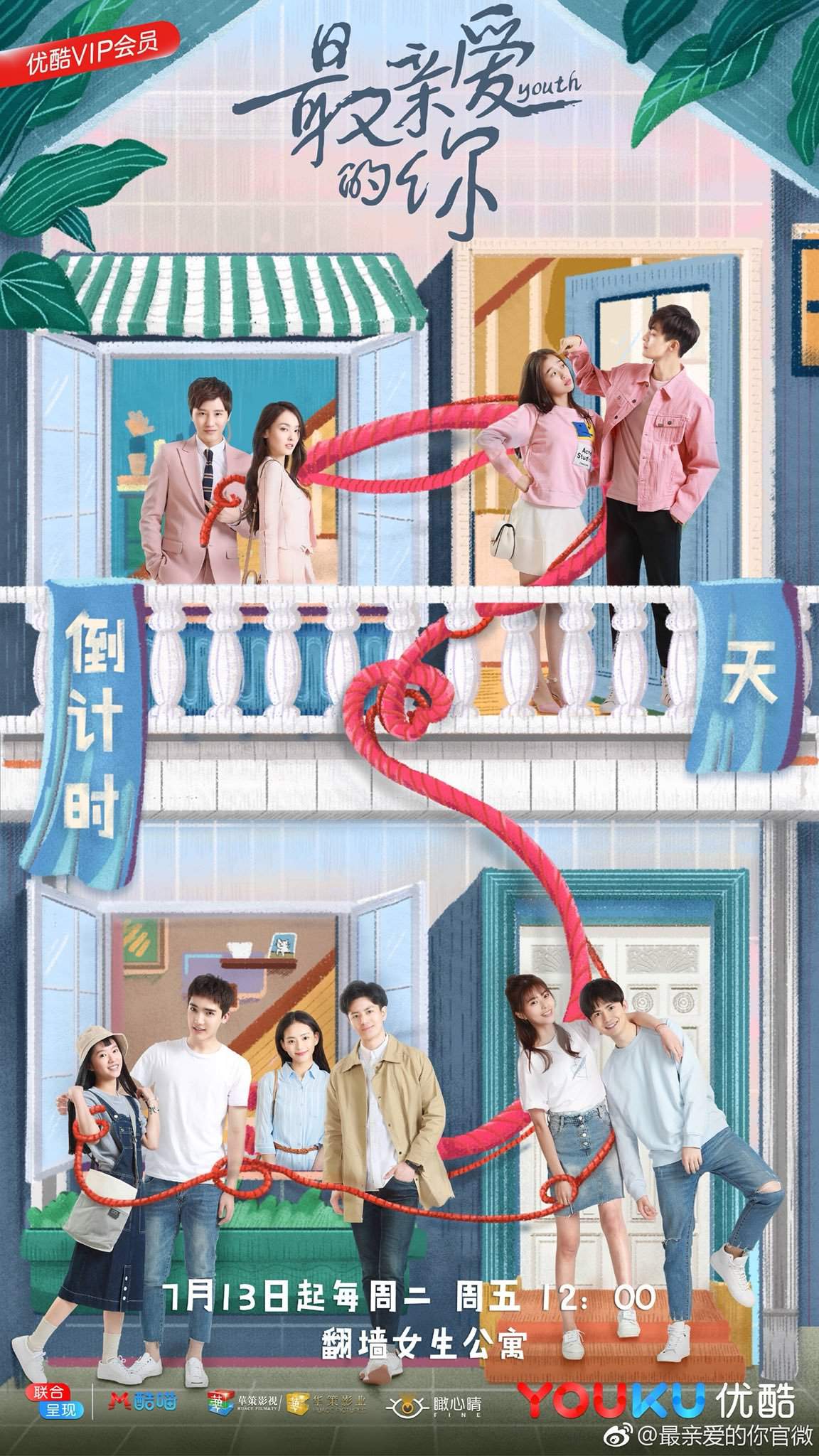 I.
Introduction
Youth is a 2018 Chinese drama, based on the Korean drama Hello, My Twenties!, starring - Yanzhi Wang, Vian Wang, Esther Yu, Haha He, Katherine Yang &, more, directed by Ding Ziguang, written by Zhang Yun &, produced by Huace Group. It began filming on March 25, 2017 in Nanjing, China.
II.
Synopsis
Youth is a story that follows five college girls with different personalities, ideals and perspectives who live under one roof. Lin Xiaochun is a college freshman who has just arrived at the dorms. Unexpectedly, she runs into her roommate Chen Chenchen's boyfriend Gao Lin as he was hiding to avoid getting caught at the girl's dormitory. The hilarious encounter is but a preview of the school life revolving around five women who all have secrets from their past that they try to overcome them by being each other's support.
III.
Trailer
IV.
Episodes
V.
OSTs
VI.
Reception
The drama Youth has given the scores of 8.3 by IMDB, 7.9 by Mydramalist, & 9.3 by Rakuten Viki.