╔══✬✩══╡˚✧✬✧˚╞══✩✬═══╗
Welcome to the the park!
╚══✬✩══╡˚✧✬✧˚╞══✩✬═══╝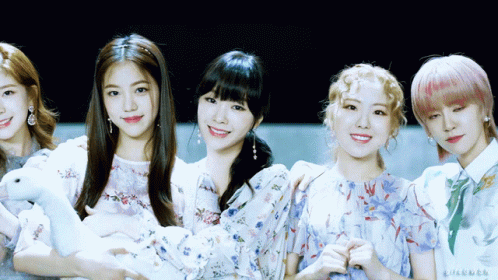 Girls In The Park (공원소녀) Official Artist Thread
Welcome to GWSN's Official Artist Thread!!
Get to know GWSN:
GWSN is an abbreviation of Gongwon Sonyeo. The group describes "gongwon" (lit. park) as a place "where anyone, who is male or female or old or young, can go and enjoy themselves, heal their wounds and dream".
GWSN(공원소녀) are a seven member girl group under Wave Music. Who debuted September 5, 2018 with the title track Puzzle Moon.
GWSN are known for their unique sound and versatile discography, which is loved by fans and non fans alike.
GWSN stands for Girls In the Park in korean. What's at the center of their park? A tree. What does groo mean? Tree stump. So since fans (Groo) are a tree stump, they are at the center of GWSN's world (park), and they will continue to grow together with GWSN. Thus the song, Growing~ For Groo, a fan song)
Find: GWSN !!! (official GWSN social media):