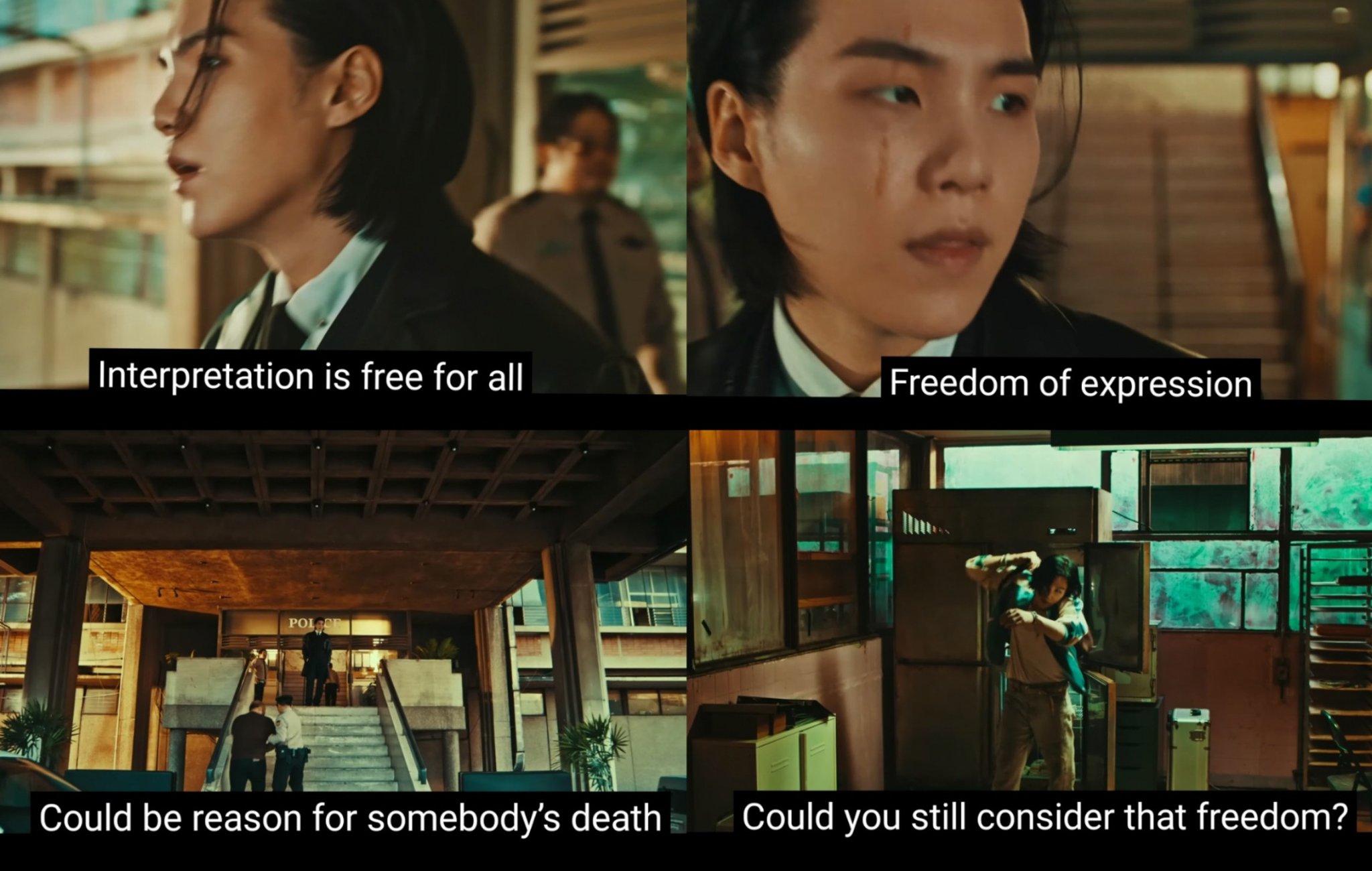 Yoongi has done it again. BTS will always give us substance no matter what. Asides from Yoongi killing his alter ego in every iteration as "Agust D" and him needing to kill it because of the overwhelming amount of selfishness and greed it was starting to become, the above image is my favorite of the entire song. And it's the intro. This speaks volumes and I'm so glad he said it again as Suga coming back into the frame after killing his alter ego for good.
BTS has also referenced something like that in UGH,
Content embedded from external sources will not be displayed without your consent.
Through the activation of external content, you agree that personal data may be transferred to third party platforms. We have provided more information on this in our privacy policy.