𝚆𝙴𝙻𝙲𝙾𝙼𝙴 𝚃𝙾 𝙷𝚈𝚄𝙽𝚂𝚄𝙺'𝚂 𝙾𝙵𝙵𝙸𝙲𝙸𝙰𝙻 𝙰𝚁𝚃𝙸𝚂𝚃 𝚃𝙷𝚁𝙴𝙰𝙳
##🎤🎤##📼📼##🎤🎤##📼📼##🎤🎤##📼📼##🎤🎤##📼📼##🎤🎤##📼📼##
##𝙿𝚁𝙾𝙵𝙸𝙻𝙴
*STAGE NAME:HYUNSUK(현석)

*BIRTH NAME:CHOI HYUN SUK(최현석)
*ENGLISH NAME:DANIEL CHOI,DANNY,JUNIOR(FROM HIS MOTHER)
*NICKNAMES:DDAENGI,JELLY-HYUN,PURPLE BOY, MORNING STAR(샛별이),HYUN-GU(현구),PURPLE DOLL(보라돌이),KING OF EMOTION(감동왕),DING(땡이),THE STRONGEST(최강)-NICKNAME GIVEN BY JUNGHWAN,CHOI BURGER,SMALL GIANT-NICNAME GIVEN BY JAEHYUK
*BIRTHDATE : APRIL 21, 1999
*ZODIAC SIGN:TAURUS (THE BULL)
*CHINESE ZODIAC SIGN:RABBIT(兔)
*HEIGHT:171cm(5'7")
*WEIGHT:58kg(128 lbs)
*SHOE SIZE:255mm
*BLOOD TYPE:A
*MBTI TYPE:ENFP
*NATIONALITY:KOREAN
*EDUCATION:SEOUL EONBUK ELEMENTARY SCHOOL
EONJU MIDDLE SCHOOL
CHUNGDAM HIGH SCHOOL(LEFT)
*POSITION:CO-LEADER,MAIN RAPPER,DANCER + vocalist,songwriter & composer

*AGENCY:YG ENTERTAINMENT
*GROUP: TREASURE
*INSPIRATIONS:G-DRAGON,TAEYANG,SUGA,ZICO,BOBBY,B.I,MINO,KENDRICK LAMAR,ASAP MOB
*DREAM STAGE:SUPER BOWL HALFTIME SHOW
*FAVOURITE COLOR:PURPLE
*FAVOURITE MOVIES: MARVEL,DISNEY,THE TRUMAN SHOW(1998)
*ICE CREAM FLAVOUR:STRAWBERRY
*SEASON OF THE YEAR:SPRING,FALL,WINTER
*EMOJI:🐷
*LINE CHARACTER:CHILLI
*SIGNATURE:
##𝙸𝙽𝙵𝙾

HIS BIRTHPLACE IS DAEGU BUT HIS HOMETOWN IS GANGNAM,SEOUL.
HE HAS BEEN TRAINEE SINCE 2015.
HE HAS PASSED AUDITION FOR YG WITH V-SPEC ACADEMY.
HE HAS YOUNGER SISTER AND YOUNGER BROTHER.
HE IS A FAN OF SEO YEJI.
HIS FAVOURITE FOOTBALL TEAM IS REAL MADRID.
HIS FAVOURITE SUPERHEROS ARE BLACK PANTHER,SPIDER-MAN,NOVA & DEADPOOL.
HYUNSUK WAS VOTED AS THE MOST FASHIONABLE AMONG THE TREASURE BOX TRAINEES.
HE LIKES TO EAT BURGERS.
HYUNSUK'S TRADEMARK IS 7CHILL. 7 IN KOREAN PRONOUNCES "CHIL",HIS BIRTHDAY IS APRIL 21st, IF YOU ADDING THEM IT'S 4+2+1=7(CHILL),HE WAS 7TH TREASURE MEMBER,ALSO HE USED 7CHILL WHEN HE PLAYED SOCCER IN CHILDHOOD.
HE DISLIKES BLACK BEAN SAUCE.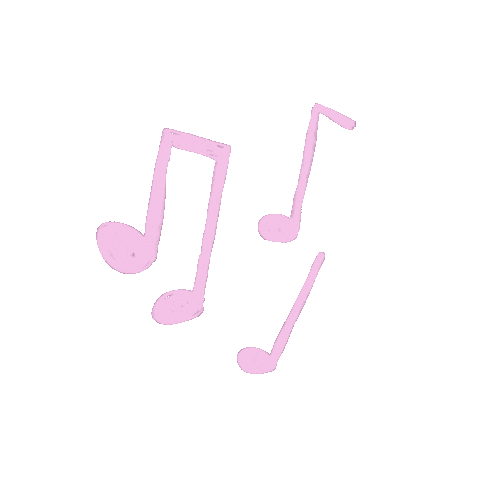 ##𝙷𝚈𝚄𝙽𝚂𝚄𝙺 𝙷𝙾𝙱𝙱𝙸𝙴𝚂
FASHION, SOCCER, SHOPPING, WATCHING MOVIES, MUSIC
##𝙷𝚈𝚄𝙽𝚂𝚄𝙺 𝙲𝙾𝙻𝙻𝙴𝙲𝚃𝙸𝙾𝙽𝚂
LIP BALMS
FOOTBALL JERSEYS
##𝙱𝙰𝙲𝙺𝚂𝚃𝙾𝚁𝚈
AT THE AGE OF 8, WHILE WATCHING BIG BANG'S DOCUMENTARY THE BEGINNING, HYUNSUK HAS GREW FASCINATION TOWARDS RAP AND HIP HOP,THUS WISHING TO JOIN THE SOUTH KOREAN MUSIC INDUSTRY WITH EYES SOLELY ON HIP HOP LABEL YG ENTERTAINMENT.[SOURCE]
##𝙼𝙴𝙳𝙸𝙰
TREASURE JAPAN OFFICIAL TWITTER