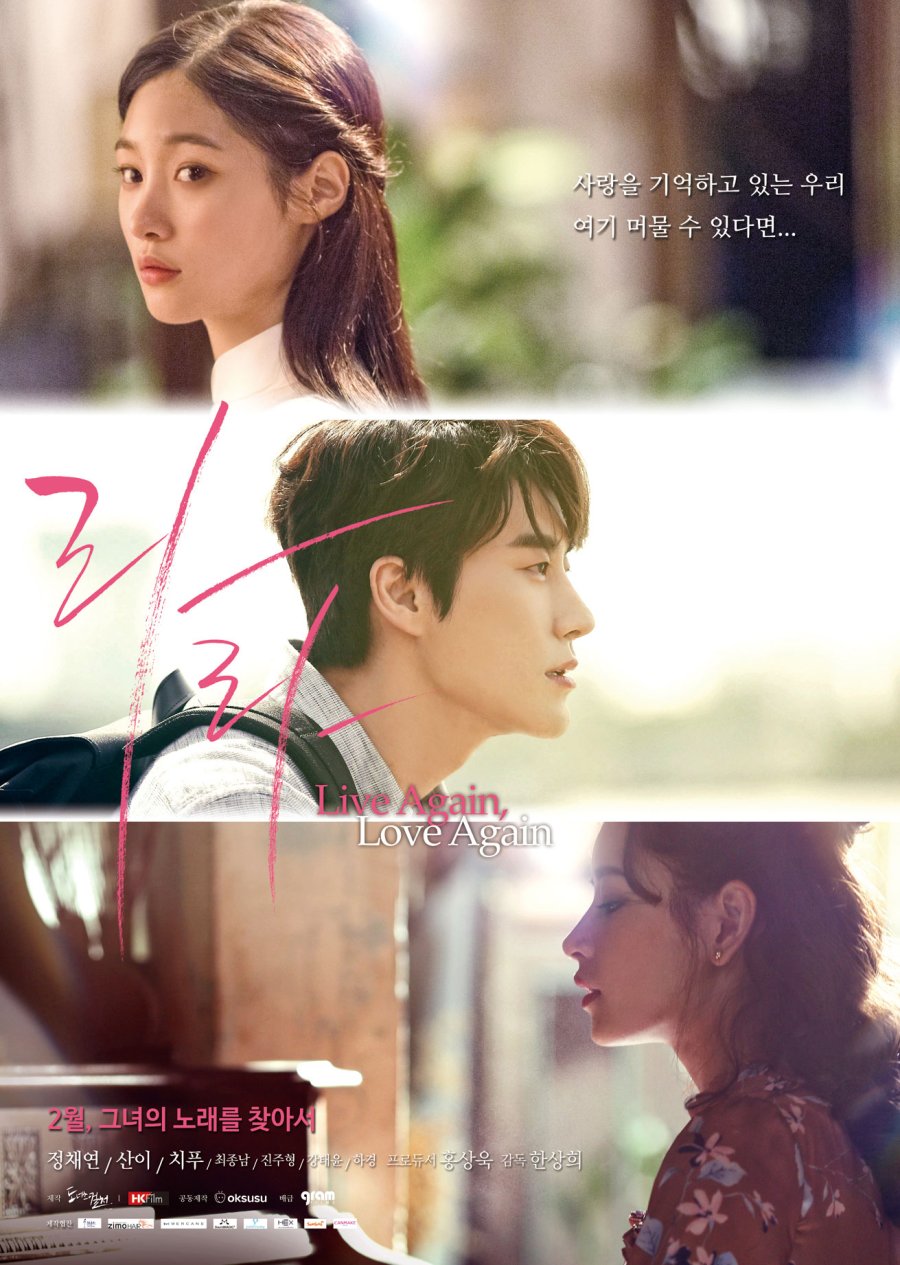 I.
Introduction
Live Again, Love Again (Live Again) is a 2018 South Korean drama directed by Han Sang Hee, released in South Korea on February 22, 2018. It starred played by San E, San E &, Chi Pu as the main cast. It revolved around two storylines taking alternate turns in focus - the first is about Vietnamese barista Mi (played by Chi Pu), a piano player living in Ho Chi Minh City who composes music and posts it on YouTube & Ji Pil (played by San E), a popular South Korean recording artist who's in a slump because he keeps thinking about his ex-girlfriend Yoon Hee (played by San E). It's currently available on Rakuten Viki &, Tubi.
II.
Synopsis
Ji Pil (San E), a popular Kpop composer, falls out of limelight after his ex-girlfriend's (Jung Chae Yeon) untimely death. One day, a simple piano music he hears on social media moves him to travel to Vietnam in search for the pianist Mi (Chi Pu).
III.
Cast
| | | |
| --- | --- | --- |
| | Jung Chae Yeon | Yoon Hee |
| | San E | Ji Pil |
| | Chi Pu | Mi |
IV.
Trailer
V.
Movie
VI.
OSTs
VII.
Reception
William Schwartz of HanCinema has given the negative remarks about the film such as - This is a movie filled with various meaningless storylines that are almost entirely undeveloped. There are no dramatic stakes. About the only reason I can think of for why Live Again, Love Again even exists is to promote its own soundtrack. Unfortunately the music is just as bad as the narrative construction. The songs are almost entirely cheesy, overly melodramatic piano riffs, played over equally clichéd visuals.
It has scored 7.2 on Rakuten Viki, 6.5 on Mydramalist &, 4.2 on IMDB.