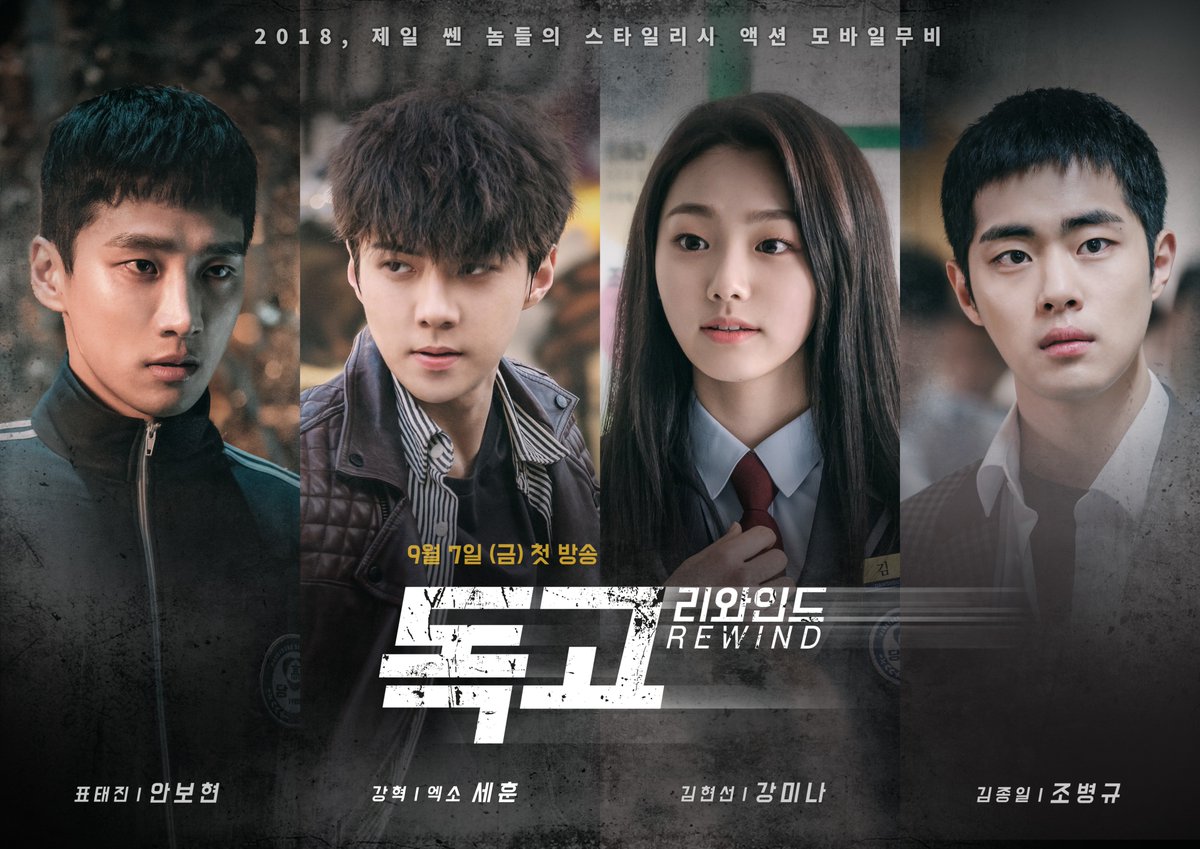 I.
Introduction
Dokgo Rewind is a 2018 South Korean action web-series based on popular webtoon of the same name by Meen and Baek Seung-hoon. It stars Oh Sehun, Jo Byung-gyu, Ahn Bo-hyun, and Mina, directed by Choi Eun-Jong. A production of Samhwa Networks, it was released online via Kakao Page and oksusu on September 7, 2018,and is also available on Viki.
II.
Synopsis
The web-series deals with bullying, violence and corruption within the high schools among the delinquent circle and how three boys from different lives come together to fight school violence.
Kang Hyuk (EXO's Sehun) saves Kyu Soon from getting bullied at school, so Kyu Soon befriends Kang Hyuk and his crew, hoping that they can also protect his sister, Kim Hyun Sun (Kang Mina). However, Kyu Soon is soon killed after a suspicious incident with the school bullies. After his friend's death, will Kang Hyuk be able to save the rest of his crew and make the bad guys pay for their crimes?
III.
Trailer
IV.
Episodes
V.
OSTs
VI.
Reception
The web drama Dokgo Rewind has garnered massive positive scores of 8.0 on Mydramalist, 9.2 on IMDB, & 9.4 on Rakuten Viki.