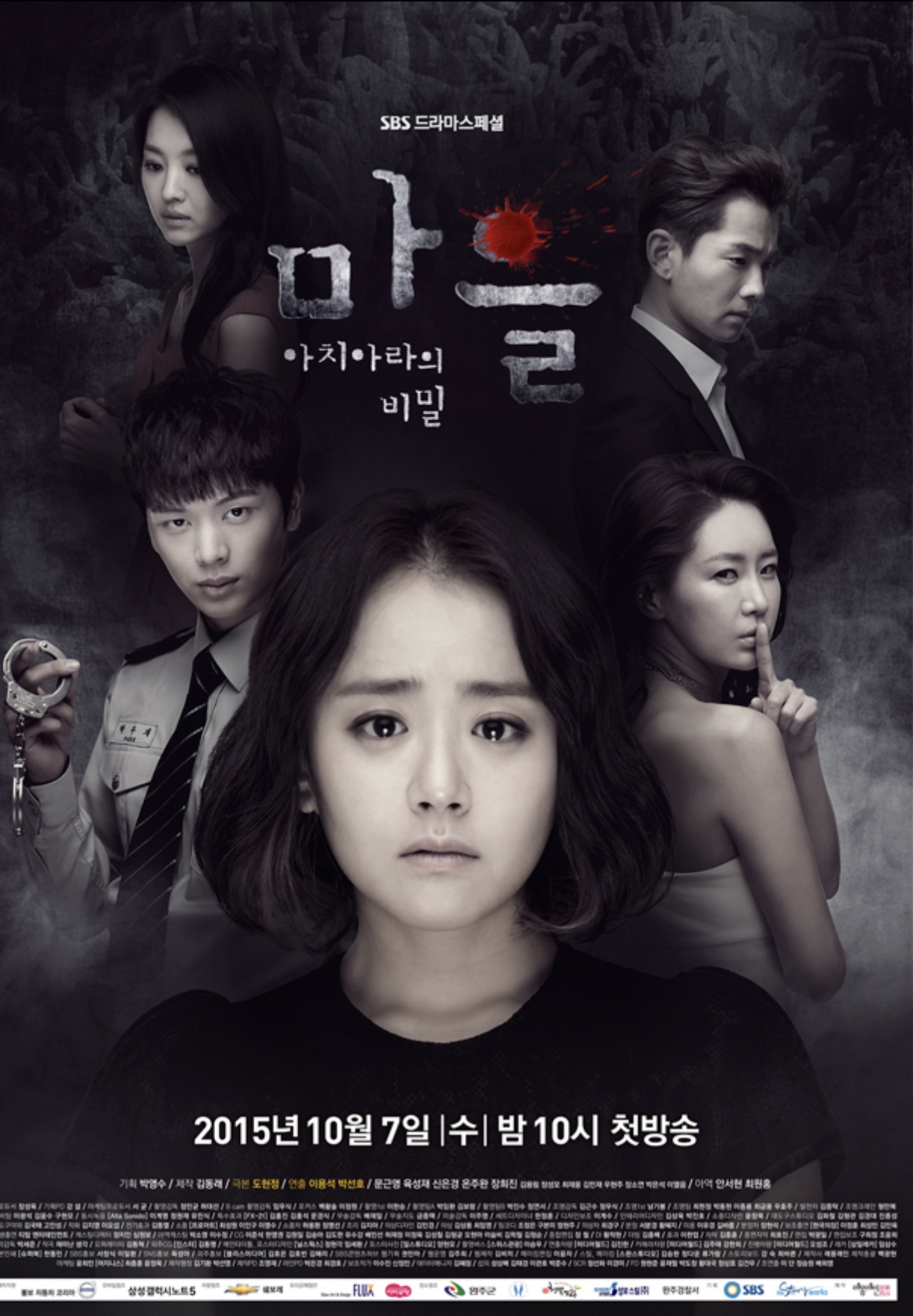 I.
Introduction
The Village - Achiara's Secret is a 2015 South Korean television series starring Yook Sung-jae and Moon Geun-young. First script reading took place September 4, 2015 at SBS Ilsan Production Center in Tanhyun, South Korea. It aired on SBS from 7 October – 3 December 2015 on Wednesdays and Thursdays at 21:55 for 16 episodes. It's available on Viki at the moment.
II.
Synopsis
Achiara is a small and peaceful village with nearly zero crime. One day, So-Yoon (Moon Geun-Young) arrives in Achiara. She will teach English at the local school. On her first day at work, she finds a buried body. So-Yoon and Police Officer Woo-Jae (Yook Sung-Jae) attempt to find the truth. As they get closer to the truth, the ugliness of the village is revealed.
III.
Trailer
IV.
Episodes
V.
Reception
The Village - Achiara's Secret has average nationwide viewerships of 5.5% & 5.9% on TNmS Ratings & AGB Nielsen respectively with the scores such as 7.8 on Mydramalist, 9.2 on Rakuten Viki &, 7.3 on IMDB.
VI.
Awards & Nominations
| Year | Award | Category | Nominee | Result |
| --- | --- | --- | --- | --- |
| 2015 | 23rd SBS Drama Awards | Excellence Award, Actress in a Miniseries | Moon Geun-young | Won |
| 2015 | 23rd SBS Drama Awards | Excellence Award, Actress in a Miniseries | Shin Eun-kyung | Nominated |
| 2015 | 23rd SBS Drama Awards | Top 10 Stars | Moon Geun-young | Won |
| 2015 | 23rd SBS Drama Awards | Special Award, Actress in a Miniseries | Jang So-yeon | Nominated |
| 2015 | 23rd SBS Drama Awards | New Star Award | Yook Sung-jae | Won |
| 2015 | 23rd SBS Drama Awards | New Star Award | Lee Yeol-eum | Won |