I.
Introduction: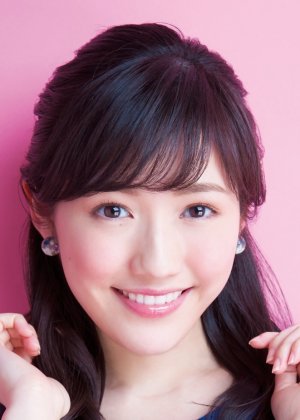 Watanabe Mayu, is an ex member of AKB48, and the senbatsu center in the 6th election and a kami 7 member from senbatsu 1 to 9. She shifted from Team B to Team A and the back to Team B before graduating. She has released several solo singles, been a seiyuu and actress as well. She recently announced her retirement from the entertainment industry nearly 14 years after her debut.
II.
Solo Discography:
Solo singles:
| Cover | Title | Release |
| --- | --- | --- |
| | Synchro Tokimeki | Feb 29 2012 |
| | Otona Jelly Beans | July 25 2012 |
| | Hikaru Monotachi | Nov 21 2012 |
| | Rappa Renshuu Chuu | July 10 2013 |
| | Deai No Tsuzuki | June 10 2015 |
Solo songs in AKB48 Albums:
Kaze no Violin (Kanpeki Gu~no ne)
Yasashiku Sasete (Akkanbe Bashi)
Nantai Renai Kuragekko (Seishun no Flag)
Mayu no Tame ni (Rouka wa Hashiruna!)
Yuuhi no Ijiwaru (Valentine Kiss)
Mirai no Koibito (Hetappi Wink)
Koi no Shinpaishou (Kibou Sanmyaku)
Junjou Soda Sui (Koko ga Rhodes da, Koko de tobe!)
Sayonara de Owaru Wake Janai (11gatsu no Anklet)
III.
Discography with AKB48 (A Sides only):
BINGO!
Boku no Taiyou
Yuuhi wo Miteiru ka?
Romance, Irane
Sakura no Hanabiratachi 2008
Baby! Baby! Baby!
Oogoe Diamond
10nen Zakura
Namida Surprise!
Iiwake Maybe (Media Senbatsu)
RIVER
Sakura no Shiori
Ponytail to Shushu
Heavy Rotation (Media Senbatsu)
Beginner
Sakura no Ki ni Narou
Everyday, Kachuusha
Flying Get (Media Senbatsu)
Kaze wa Fuiteiru
GIVE ME FIVE!
Manatsu no Sounds Good! (Media Senbatsu)
Gingham Check
UZA
So long! (Center)
Sayonara Crawl (1 of 4 Centers)
Koi Suru Fortune Cookie
Heart Ereki
Mae Shika Mukanee
Labrador Retriever (Center)
Kokoro no Placard (Center)
Kibouteki Refrain (WCenter with Miyawaki Sakura)
Green Flash
Bokutachi wa Tatakawanai (Media Senbatsu)
Halloween Night
Kuchibiru ni Be My Baby
Kimi wa Melody
Tsubasa wa Iranai (Media Senbatsu)
LOVE TRIP / Shiawase wo Wakenasai
High Tension
Shoot Sign (Media Senbatsu)
Negaigoto no Mochigusare (Media Senbatsu)
#SukiNanda
11gatsu no Anklet (Center)
IV.
Dramas:
Majisuka Gakuen (マジスカ学園) (2010)
Sakura Kara no Tegami (桜からの手紙) (2011)
Majisuka Gakuen 2 (マジスカ学園2) (2011)
Sabadoru (2012) So long! (2013)
Fortune Cookies (2013) Sailor Zombie (セーラーゾンビ) (2014)
Majisuka Gakuen 4 (マジスカ学園4) (2015)
Tatakau! Shoten Girl (戦う!書店ガール) (2015)
Majisuka Gakuen 5 (マジスカ学園5) (2015)
AKB Horror Night Adrenaline no Yoru (AKBホラーナイト アドレナリンの夜) (2015)
Ooku (大奥) (2016)
Chihoushi wo Kau Onna (地方紙を買う女) (2016)
V.
Variety Shows:
AKB 1ji 59fun!
AKB 0ji 59fun!
AKBINGO!
Shukan AKB
AKB48 Nemousu Terebi (Season 1/2/5/7/14/16/17/18/20/21)
Naruhodo High School
AKB-Kyuu Gourmet Stadium
AKB to XX! Ariyoshi AKB Kyowakoku
HaKaTa Hyakkaten
AKB48 Konto "Nani mo Soko Made..."
AKB48 SHOW!
AKB48 Renai Sousenkyo
AKB de Arubaito
AKB Shirabe
AKB48 Tabi Shoujo
VI.
Anime:
AKB0048 as Sono Chieri

(2012~2013)

Nerawareta Gakuen as Suzuura Natsuki

(2012)

Pokemon: Pikachu, Kore Nan no Kagi? as Narrator

(2014)

Mahoutsukai Precure! as Watanabe Mayu

(2016~2017)
VII.
Trivia:
Catch phrase:
み〜んなの目線を、いただきまゆゆ~まゆゆこと渡辺麻友です
Minna no mesen wo, itadaki Mayuyu~ Mayuyu koto Watanabe Mayu desu
(Receiving everyone's sights, Mayuyu~ Mayuyu, also known as Watanabe Mayu)
-> Good friends with: Kashiwagi Yuki (MaYuki), Oshima Yuko (Oshiri Sisters), Ota Aika, Kobayashi Marina
-> Known for her "cyborg idol image" and "perfect butt" (alongside Oshima Yuko)
-> Never ranked below #5 in Senbatsu elections