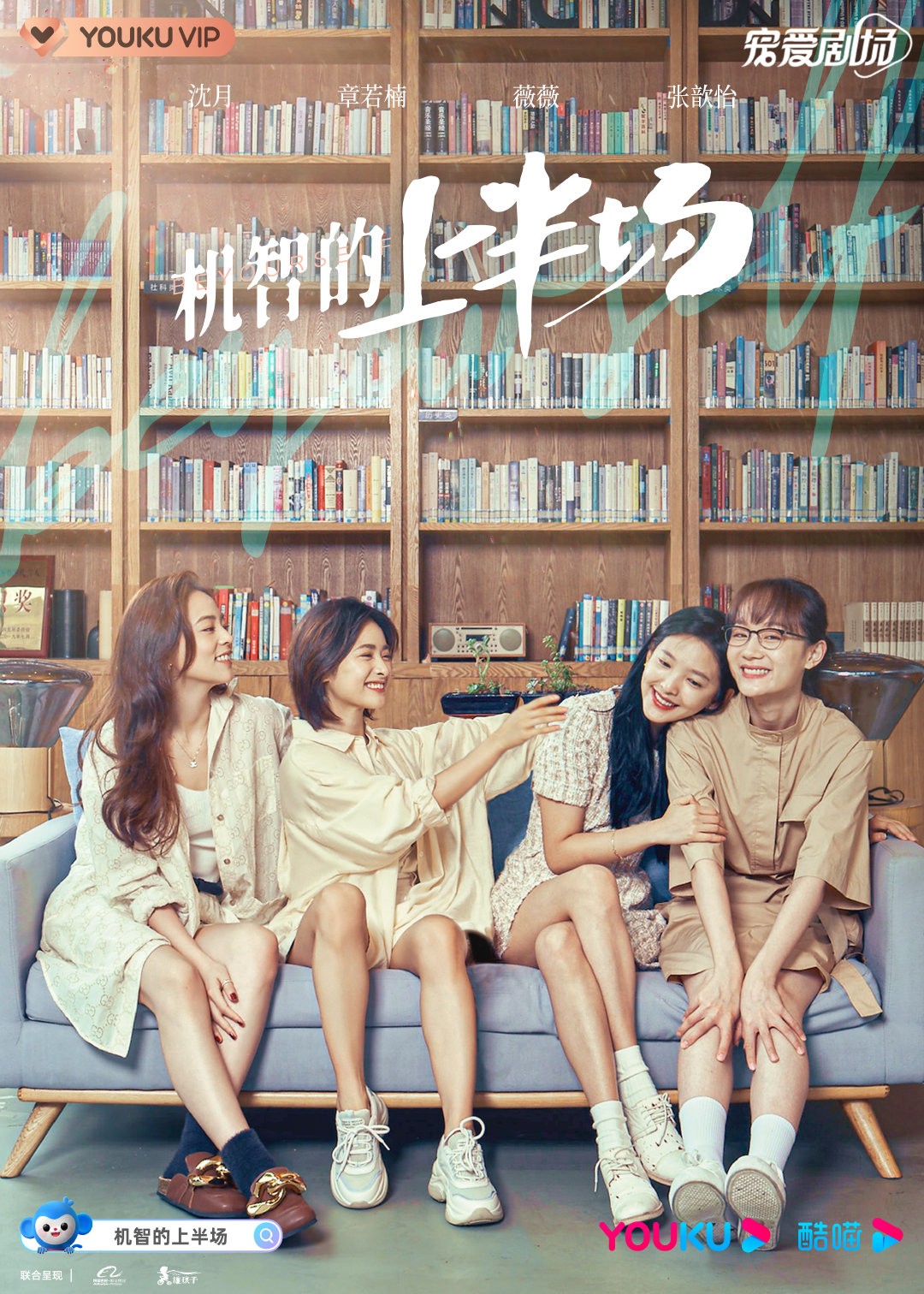 I.
Introduction
Be Yourself (Chinese title translates to - Witty First Half) is a 2021 Chinese drama series that was directed by Li Zhi. It starred Shen Yue, Zhang Ruo Nan, Vivienne Tien, Zhang Xin Yi &, many more. It was shot in Chongqing with the filming officially wrapping by November 1, 2020. It was aired in China from Aug 18 to Sep 10, 2021 on every Tuesday, Wednesday, Thursday, Friday.
II.
Synopsis
Four young women begin life at university. Although they are firm friends, they are very different in almost every regard. Xia Lang Lang (Shen Yue) is tomboyish, obstinate, and supremely logical. But as she begins her tertiary educational journey, she discovers that she also has a softer side – and that romance might also play a role in her life. Meanwhile, Huang Fu Shu Min (Zhang Ruo Nan) is always the heroine of her own story. Acting cute and dependent is her strong suit, and independence is not something she has ever been familiar with. But she soon understands that her university journey could well lead her on the path to independence.
Then there's Fan Xiao Yu (Vivienne Tien) – an intelligent young woman and a renowned beauty from a wealthy family. But she has always toed the line, respecting her family's wishes, despite the fact that deep down, she wants to break free. When she begins to explore the world of business with a fellow student, she realizes that she might yet attain freedom – and maybe romance, too. Rounding off the quartet is Yang Jia Qian (Zhang Xin Yi), who always gives off the impression of being mature beyond her years. But she has a range of hidden thoughts and feelings that are now ready to come to the fore now she is no longer under the watchful eye of her family.
III.
Trailers
IV.
Episodes
V.
OSTs
VI.
Reception
Be Yourself has been given the scores of 6.8 on Douban, 7.9 on IMDB, 8.0 on Mydramalist &, 9.0 on Rakuten Viki.