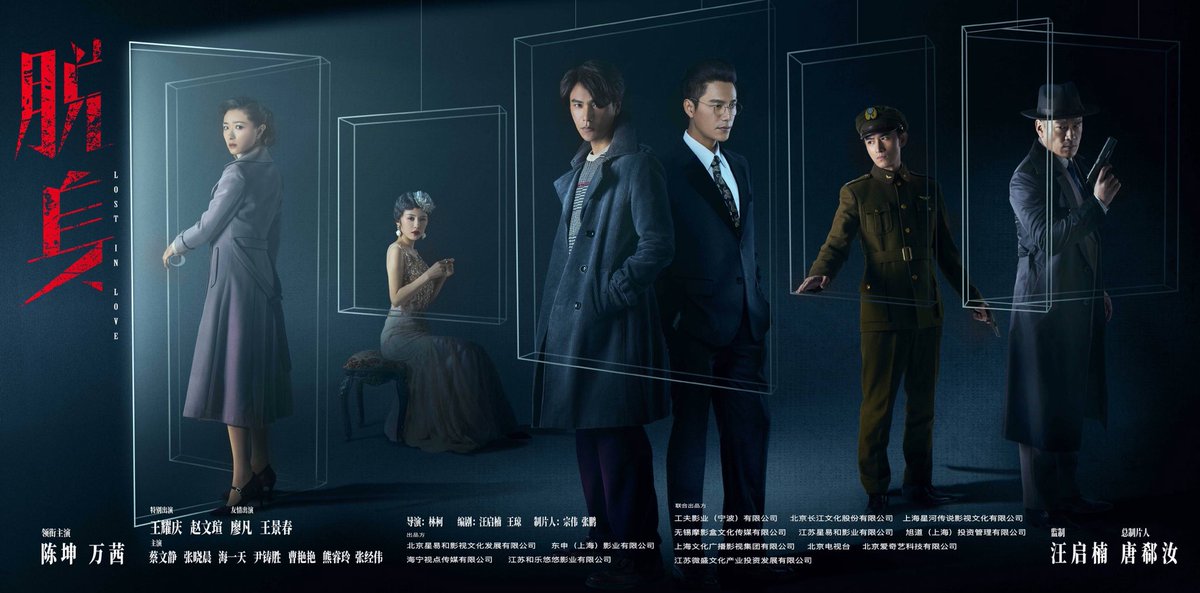 I.
Introduction
A story revolving around two people who meet due to a chance encounter. They fall for each other, grow together and selflessly devote their lives for their country. It marks Chen Kun's highly-anticipated return to dramas after almost 10 years since he started becoming a film actor.
II.
Synopsis
On New Year's Day in 1949, female accountant Huang Li Wen returns to her hometown Shanghai in order to commemorate her husband and comrade's death. As a Communist agent, she is ordered to obtain valuable information for the Communist Party and aid them in their quest for liberation. During her mission, Li Wen is reunited with her family members and becomes acquainted with the streetwise Qiao Zhi Cai and his younger twin brother Qiao Li Jie, who turns out to be a key player in Huang Li Wen's mission.
III.
Trailers
IV.
Episodes
V.
OSTs
VI.
Reception
The drama has positively scored 8.0 on Mydramalist, & 8.2 on IMDB.