I.
Introduction:
Chiba Erii (千葉恵里) is a Japanese pop singer and idol managed by DH and is a member of AKB48's Team A. She was also a member of UHSN.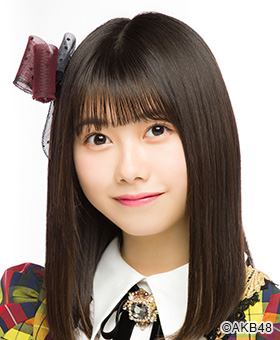 Erii officially debuted with AKB48 in May of 2015. After she was eliminated from Produce 48 She returned to the group to continue her activities. In 2019, Erii was a part of a show called UHSN that had girls from different countries live the K-pop idol life and make a temporary debut under the same stage name.

2015.03.01 - Joined the 2017 Member Draft Pool
2015.05.10 - Drafted into Team 4
2017.09.27 - Promoted to Team 4 at an AKB48 Cafe Event
2017.12.08 - Transferred to Team A (AKB48 12th Anniversary Shuffle)
III.
AKB48 Singles Participation (B Sides):
Accident Chu (Shoot Sign)
Maebure (Negaigoto no Mochigusare)
Hotei Sokudo to Yuuetsukan (11gatsu no Anklet)
Position (Jabaja)
Tomodachi ga Dekita (Jabaja)
Romantic Junbichuu (Teacher Teacher)
Wakariyasukute Gomen (NO WAY MAN)
Seishun Da Capo (Sustainable)
Omoide My Friend (Shitsuren, Arigatou)
Hanareteitemo
IV.
Other Songs:
Pick Me (ネッコヤ) (2018)
Pick Me (내꺼야) (2018)
Popsicle (팝시클) (2019)
V.
Stage Units:
-> 44 (Yume wo Shinaseru Wake ni Ikanai):
Hajimete no Jelly Beans (Under)
Tonari no Banana (Under)
-> SS9 (Sekai wa Yume ni Michite Iru):
Ashita no Tame ni Kiss wo
-> A6 Revival (Mokugekisha):
Ude wo Kunde
Saboten to Gold Rush
VI.
Trivia:
Debuted on March 1st, at the AKB48 Group Draft Kaigi 2015
Admired member: Kotani Riho
Hobbies: Cooking, collecting 48 Group photos
Pros: Never gives up
Cons: Everything else tends to disappear when focusing on one thing
Dogs or Cats?: Dogs
Special skills: Singing any song with a vowel
Good friends with: Nishikawa Rei (Nishikawa Erii)

(Departed)

(ReiErii)

(Renewal)

, Taguchi Manaka, Yamane Suzuha (ManaZun)
On October 26th, Nishikawa Rei and Chiba Erii on the Instagram Live announces that Nishikawa Erii's name will be no longer use. From now they will use the name "ReiErii"
Team 4's 1st and only choice at the Draft
Debuted as a Zenza Girl on June 21, 2015 during Team 4's stage, FIRST LOVE
Finished in 33rd place on Produce 48
Participated in Mnet reality show UHSN as a Japanese representative.