most people sharing their opinion on this have never been bullied and it shows. the way they are talking on SNS is shameful and disgusting..
throughout my lifetime, i have experienced a myriad of bullying incidents *towards me!*
and you know what? i do not think soojin is guilty of the violence, etc. she's being accused of.
sure, she may have been a bad girl and smoked or got into a small (non-physical) fight with one of her friends, but we're all human... it's relatively normal.
now, i will tell you guys a story. if you've been on here a WHILE (since 2016), you may have already heard this, though my username was SoShiStan, but here goes:
~
in tenth grade, i made a joke to my friend (who had attended and already graduated) about a teacher being very attractive on Snapchat. the next day i get called down into the main office, and get informed that i've been kicked out of his class. this was very upsetting and embarrassing to me as i had already had some background at another school for something kind of similar.
when i asked why, they pulled out some printed screenshots of the conversation with my friend (which was private btw) that was about the teacher. except some of them were altered. badly. i tried to explain my side of the story by pulling up the conversation and saying she deleted some parts of it to make me look guilty (which was true), but they did not believe me. their decision was final. and on that day i lost someone very very important to me because of her actions.
the news spread quick. i was known as a "slut" and a "whore" because of this experience, even though at that time i hadn't even had my first kiss! most of my friends abandoned me, and suddenly i was approached more by people i don't recognize, asking "is it true?" and stuff like that. it started escalating and getting much worse until i hit a breaking point and tried not to live anymore.
when i came back for junior year i drank and vaped almost regularly. somedays i would walk down the halls crying, and no one would say or do a thing. so soon i just mixed in some alcohol with some gatorade and brought it to school on a regularly basis. teachers saw me vaping but didn't say anything about it because they didn't want to deal with me. they didn't want to talk to the freaky girl who thought one of their colleagues was hot.
needless to say, finishing out highschool was hell. i had my fair share of physical altercations but eventually i pulled through and graduated.
~
so as a victim of bullying, here's what's on my mind:
Why now? You're waiting until after they gain more traction so you can get more attention for this? Why wait so long? There is no good reason.
A post in English that's meant for a Korean audience? Seriously? You were just intending on writing to k-netz and had no intentions of causing trouble internationally and decide to post in english where only stan twitter can understand wtf is going on
I am sincerely sorry if it actually happened but you don't gain much from "telling the truth" to thousands of internet strangers, if this was taken seriously you would've been legally involved from the start
Where is any sort of feasible proof? There is nothing I hate more than false accusations, it fucking burns inside from embarrassment and self hatred...
Does anyone currently harassing her realize the harm they are causing?
I've gotten my life fucked up by a lot of bullies, and I might not know Soojin personally, but I don't think she's the kind of person who can be violent towards others.
Random internet stranger just accuses her of school violence like it's just another Tuesday. This is stupid.
To the people who are angry: put yourself in her shoes and imagine how she feels right now
*also, just remembered this incident just happened to occur in the midst of her becoming the muse of Peripera
but maybe it is a coincidence?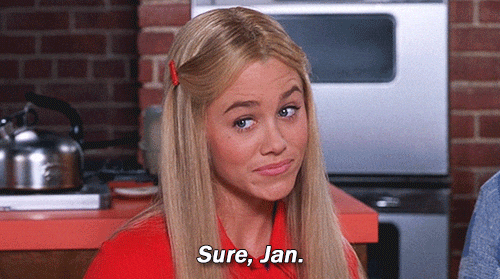 she's sitting in the court of public opinion waiting for her guilty or innocent verdict and it's fucking ridiculous.
if you're gonna fight below don't bother. if it was your fave you would be doing the same fucking thing.