10 Things i love about the revolutionary girl group blackpink!

1. Rap-line


When I first heard blackpinks rap, I was honestly super impressed.. I was not the biggest fan of
CL
's rap style or her tone, and in general gg's rap for me doesnt cut it, but debut
Lisa
and
Jennie
, were so filled with confience, swag and such well developed tones, i cant tell who's better cause they're both so good, and they're getting better and better.
Have to say they have the best rapline out of 3rd gen overall in my opinion.

2. Visuals
Honestly look at them...... they're all drop dead gorgeous... each member!
jisoo
just slaying my existence so effortlessly.
Their visuals are not good for my health i swear

3. Rose tone
Rose has such a sweet tone, i love it so much she really shines in this song.. i was so hooked on her tone, and once her solo gone came out i'm hooked on that too.. cant stop replaying ,and I'll definitely buy her album when it comes out too!!

4. Multi ethnicities
They literally have Jennie with a new zealand accent like me and her would understand each other!
I'm from new zealand and Rose was born here, she is super aussie, and Lisa too,
Jisoo
with her korean background too, overall i love the diversity in the group and I think that contributes to their worldwide appeal.!
5. As if it's your last
This song really opened my eyes a lot to the blackpink fever, I think this is when i truly got hooked, they really have lots of personality in the mv and you can see they are kind hard working girls, and the song is really catchy and everlasting, till this day its my favorite blackpink title, and will always treasure it.. maybe i'm nostalgic though.

6. True friendship.
This is just my personal opinion but, there are lots of gg's who i feel arent close at all, this isn't the case with BP I watched lots of variety and its very clear to see these girls genuinely love each other and get along as friends, its nice to see a true bond in a group, I know we are in it for the music mostly but i cant help but be drawn to their bondship also.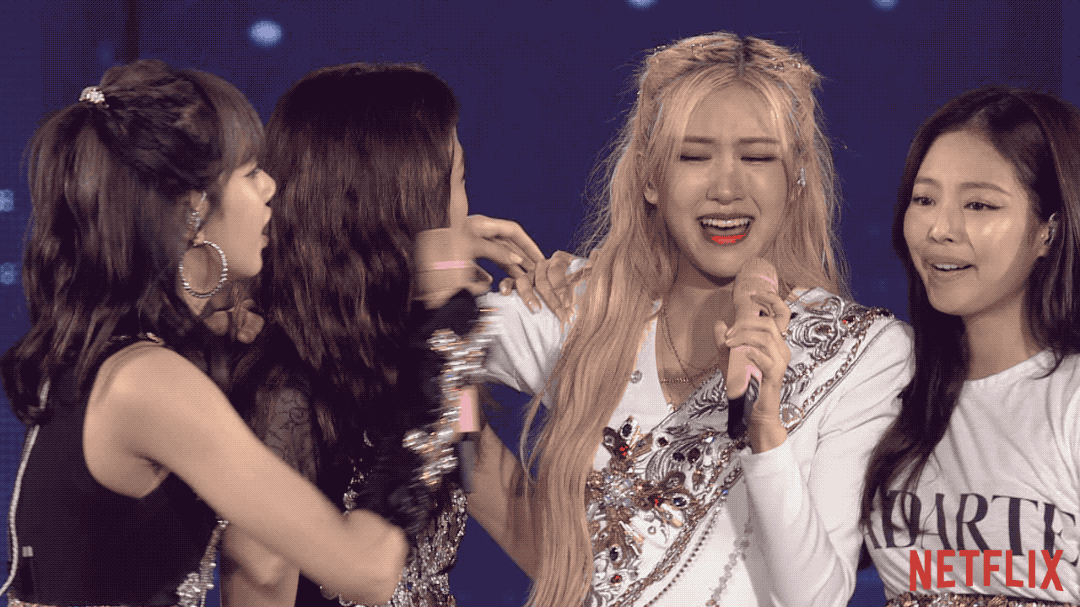 7. High quality Instagram's
Rose, jisoo, Lisa, Jennie.
Each members instagram, I would literally pay for..... their selfies and shoots are such top quality, I love looking at their ig posts every day, my personal favorite is Rose but depends on the day of the week.
pasted-from-clipboard.png
Model pink strikes! I think there is not a single gg who has an ig managed as well as there's is.. whoever runs their ig accounts needs a raise asap

8. Collaborations
I love blackpink's willingness to collaborate with other artists
I feel like they take their collabs very seriously, and i love how appreciative and respectful they are to their fellow artists, kiss and make up i feel would have been a smash hit if promoted properly! yet they still done it, even with little promo, it shows they are humble, and I like their willingless.

9. Lisa's talent
I think Lisa is the most talented 3rd gen female artist out there, her dance is so impressive, and her rap is just as good.. her singing is decent also. Her mentoring is impressive also.
Lisa just slays in general, I have such a high respect for he honestly I do, she deserver every last follower she has, and every last view and dollar she gets, she deserves all of it, she works hard for it and I believe she is amazing.
10. Fun music
You can always count on blackpink if you want fun, exciting music.


Honestly i replay the hell out of all their fun songs, they are just so addictive and i can't stop myself.
Blackpink
overall for me are a very high quality gg, who I will keep up with forever, they arent my ults, but i have high respect for them, and I consider myself a fan, not a hardcore or blink as you put it, but a fan