More info on Pluto:
Pluto (minor-planet designation: 134340 Pluto) is a "dwarf planet" in the Kuiper belt, a ring of bodies beyond the orbit of Neptune. It was the first and the largest Kuiper belt object to be discovered. After Pluto was discovered in 1930, it was declared to be the ninth planet from the Sun up until August 2006 when the International Astronomical Union (IAU) downgraded the status of Pluto to that of "dwarf planet."
BTS' metaphor:
"If only I could, I wanted to ask you.
Why did you do that back then? Why did you kick me out?"
Here they are referencing their lover to the day Pluto was officially no longer classified as a planet of our solar system. Essentially asking their significant other why they decided to break things off.
"Without a name to myself, I still revolve around you.
Our goodbye is colorless, that unchanging color."
Pluto does not have its name anymore and was labeled with a mere number, 134340, hence the track's name. Even though Pluto does not have a name anymore, it is still revolving around the sun. BTS' lover.
"Could it be really that you've found Eris?
Tell me, how am I not as good as that moon."
Eris is dwarf planet discovered in 2005 that led to the demotion of Pluto. Eris was named after the Greek goddess, Eris who is a goddess of discord.
"Someday, you'll also understand my words.
My seasons were always you.
My cold heart is 248 degrees below zero.
It stopped the day you erased me.
Damn."
-248 degrees is the coldest temperature of the previous planet, Pluto.
"I'm just going in circles.
(I'm just a hard number to remember.
And the Pluto of darkness.
But I'll continue to orbit around you forever, damn)"
Pluto is just a number now and not everyone even knows or remembers that number. Since Pluto is very far from the sun, it is also consumed in darkness and erased from our world.
Their creativity, the juices to even think of this... I'm still in awe.
More info on 52-hertz Whale:
The 52-hertz whale is an individual whale of unidentified species that calls at the unusual frequency of 52 hertz. This pitch is at a higher frequency than that of the other whale species and appears to be the only individual emitting a whale call at this frequency. However, the whale itself has never been sighted; it has only been heard via hydrophones. It has been described as the "world's loneliest whale", though potential recordings of a second 52-hertz whale, heard elsewhere at the same time, have been sporadically found since 2010
BTS' metaphor:
Whalien 52 is a metaphor for their own artistry, their own loneliness, and the feeling that comes with talking but never being heard, questioned but never understood. It is simultaneously being the loneliest whale in the world that sings too high to be heard and being an alien — Whalien 52, henceforth the track's name. Seeing that the 52-hertz is the loneliest whale/creature in the world, one can also deduce that they are reaching out for someone, anyone to help them at their lowest. In Suga, J-Hope and RM verses;
Suga:
"In the middle of this wide ocean, a whale talks in a low, calm, and lonely voice, that it can never reach someone else no matter how hard it shouts, feels so lonely that it closes the mouth." He continues. "It's fine, whatever it is. Now I don't care. When this guy called loneliness stays by my side by himself, I become completely alone and lock a padlock in solitude."
J-Hope:
The world never knows

내가 얼마나 슬픈지를
how sad I am
내 아픔은 섞일 수 없는
My pain is unmixable
물과 기름
water and oil
그저 난 수면 위에서만 숨을 쉴 때 관심 끝
The attention on me is only there when I breathe above the water surface
외로운 바닷속 꼬마
A lonely kid under the ocean
나도 알리고 싶네
I, too, want to let the world know
RM:
"My mom said that the ocean is blue — she told me to raise my voice with all my strength to reach farther but what should I do? The place is too dark and full of whales that speak other languages."

It is such an ingenious song, it's insane. I can sing them praises all day for releasing this gem.
More info on Anpanman:
Anpanman, a superhero with an anpan (a red bean paste filled pastry) for a head, who protects the world from an evil anthropomorphic germ named Baikinman. His cape is always flapping in the wind, as he spends all day every day flying around saving and helping anyone who needs him. He does everything from pushing carts to finding lost pets, and fighting off any trouble makers. He even pulls off parts of his own head to feed poor, hungry people. He also has super hearing, which allows him to respond to anyone who calls his name out in distress, anywhere in the world.
BTS's metaphor:
Literally Taehyung's opening line "Waiting for you Anpanman! Waiting for you Anpanmaaaan." is an analogy to his super hearing for those in need of help. Anpanman isn't a traditional superhero like Batman or Superman so by comparing themselves to not the world's strongest hero, but the world's weakest hero, BTS stays true to their message with the idea that rather than being a hero just because you're strong, you can be a hero even if you're weak. The artists said they wanted to convey their desire to give people hope through their music and performances in the song. The same way Anpanman gives those he saves a piece of his head to heal/help those who need it.
"I'm a new generation Anpanman/ I'm a new superhero Anpanman" may be the lyrics that shine the most in the song. By announcing, "I'm a new superhero," it gives the key to self-love and says that a weak hero is still a hero.
BTS is saying, "I'm Anpanman, the world's weakest hero, and weak heroes are heroes too. I'm a new kind of superhero." It's a cool conclusion full of sincerity.
Like the lyrics, "Waiting for you Anpanman/ Will you muster up a bit more strength/ I'll be your strength," BTS follows the model of Anpanman who has nothing to offer to others, so gives them a part of his face (red bean bread). He's a hero of a new generation, unlike Batman who is powerful and skillful.
Although Anpanman may be a hero full of mistakes and struggles, he knows that he's the result of a baker who tried his best to create him, so he can confidently say that he's a hero. Anpanman is a hero who may be soft, but certainly not weak.
Even the choreography (Marvel superheroes with superpowers "I'm a new generation. Ampanman!") and the outfits (regular jobs like firefighters, astronauts, engineers etc are superheroes too) have meaning as well.
Honestly, their minds.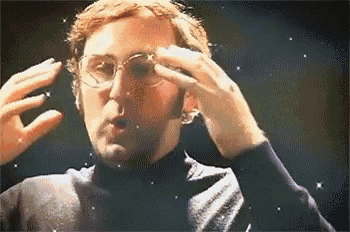 No one is touching them just on these three songs alone.