TODAY META KNIGHT'S DEAREST LEADER IS TURNING ONE YEAR OLDER.
  _Isabel, your guild members have compiled some birthday wishes for you
Party time is on!!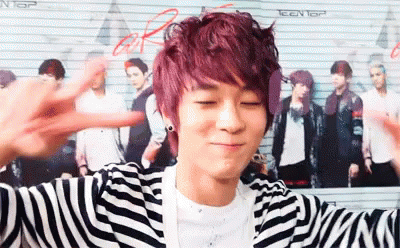 happy birthday isa. I hope you have an amazing & beautiful day today because you honestly deserve it, thank you for always making me feel so welcomed all the time I always appreciate it I never thought I would have such an amazing friend like you I am always thankful for all the things you do for me even if it's just advice or just saying hi to me so thank you for all the little things & big things you do for others it's always so sweet I just really hope all your wishes come true today since you deserve the best of everything.
- jeunq
𝔩𝔢𝔱 𝔱𝔥𝔢𝔯𝔢 𝔟𝔢 𝔠𝔞ᴋ𝔢☆
Dear Isa,
Years ago we met on allkpop, and not soon after we figured out that we were both Dutch! I was glad to meet someone from the same country with the same interests. Through the years I have seen you grow more and more each day. From finishing school, to hardships that you faced head on. Sometimes it was tough, however you always picked yourself up and did that what your heart told you to do. I could not be more proud as a momma!
Today is your special day, enjoy it, celebrate it and cherish it. Happy birthday, gefeliciteerd, 생일 축하 해요. To many more years as friends, many more beautiful days and most importantly to one day meeting and having an amazing time.
Love,
Kay
- @eyesmilegenerati
𝔩𝔢𝔱 𝔱𝔥𝔢𝔯𝔢 𝔟𝔢 𝔠𝔞ᴋ𝔢☆
I WISH YOU A VERY HAPPY HAPPY HAPPY BIRTHDAY
I wish you health, happiness , success and love
I am also sending you a big hug
I hope you have a blast today, danceeeeee
Thank you for being my friend and for managing us fools here, being a plant mom and dog mom ain't easy along with all the responsibilities you have to deal with on a daily so I hope to see you resting often and chilling with us here
I love you girlie omg I wish I could just bake you a cake or sumn but the goddamn distance
so please have this plant from my heart
𝔩𝔢𝔱 𝔱𝔥𝔢𝔯𝔢 𝔟𝔢 𝔠𝔞ᴋ𝔢☆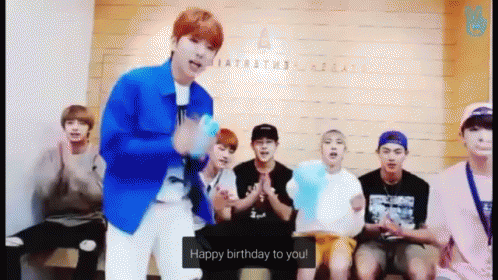 HAPPY BIRTHDAY TO YOU! HAPPY BIRTHDAY TO YOU! HAPPY HAPPY BIRTHDAY DEAR ISA GORL!
HAPPY ISA DAY!!!
WOOOOOOOOOOOOO!!
So glad to know you for a long time and your weird memes.
I'll fight all of your horrible group mates or ANYONE in general, watch me. :pepe-cute:
I am so glad that you got us all back together again! I do not think that we would be together again if it weren't for you creating the guild.
I did not realize how much I missed you and other shrimpies pals!
The MK pals will always support you whatever you do!
We are waiting for our dancing queen to come back soon.
Thank you for being a supportive queen and being a dom butch.
LET'S meet each other when we are 69 years old!!
NOW!!!!! IT IS TIME FOR YOU TO BLOW OUT YOUR CANDLES AND MAKE SOME WISHES!
- yubinrat
𝔩𝔢𝔱 𝔱𝔥𝔢𝔯𝔢 𝔟𝔢 𝔠𝔞ᴋ𝔢☆
Happy birthday Isa! Gelukkige verjaardag! I hope you have a good day!
𝔩𝔢𝔱 𝔱𝔥𝔢𝔯𝔢 𝔟𝔢 𝔠𝔞ᴋ𝔢☆
HAPPY BIRTHDAY ISA!!!
i wish you a wonderful day and that you can enjoy it with whoever or whatever you like
Best guild leader deserves the bestest day after all! Dunno how you remain as kind and Kyu when the rest of the guild is being a mess, but stay that way (have not forgiven you for my aesthetic yet...)
Hopefully this day will be all sunshines and rainbows and that kind of stuff for you
𝔩𝔢𝔱 𝔱𝔥𝔢𝔯𝔢 𝔟𝔢 𝔠𝔞ᴋ𝔢☆
happy birthday isa!!! i hope you have a great day filled with snacks and good time with people you love, you deserve it so much!!!
hopefully we'll be able to celebrate in animal crossing soon too

- obok
𝔩𝔢𝔱 𝔱𝔥𝔢𝔯𝔢 𝔟𝔢 𝔠𝔞ᴋ𝔢☆
HAPPY HAPPY BIRTHDAY ISA tyler bass!!!!!
ITS TIME TO PARTY PARTY PARTY BC ITS THE ONE AND ONLY HAROLD'S BDAY!!
hahahahahah BUT to start, I just want to say I am so grateful to have you as a friend and you really are very dear to me. I'm so glad to have been able to talk to you more this year, and also am so happy we get to celebrate your bday just like the old days!!
thank you for being the best MK's leader, and for bringing everyone back together. it's amazing you have impacted my life in so many ways, isa's birth truly the greatest blessing
you are one of the kindest, funniest, and most caring people I've ever met and you have so many admirable traits. u are the greatest memelord, and I hope we can match fedora dps again one day
really tho let's do it ;))
I hope you have an amazing birthday, and that you enjoy the day with your family
you're truly embarking on some fun years of life (not that I would know LMFAO) but I've heard it's a great time
here's to another great trip around the sun!!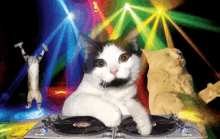 I LOVE YOU SO MUCH!
- Lei
- BTSJAMS
𝔩𝔢𝔱 𝔱𝔥𝔢𝔯𝔢 𝔟𝔢 𝔠𝔞ᴋ𝔢☆
Happy birthday to the most beautiful Isa! It's hard to believe you and I have known each other all these years! I hope your birthday is filled with magic and love and you are able to fully see how much you are loved as always. Thank you for always being a friend to everyone and being there for us all when you can! Try to not let school stress you out and remember you are going to do amazing things! I love you!!!
- Lily
- otterjae
𝔩𝔢𝔱 𝔱𝔥𝔢𝔯𝔢 𝔟𝔢 𝔠𝔞ᴋ𝔢☆
Dear Isa,
A very happy birthday to you!!
I hope you have a lovely day today, because you deserve it more than anyone. You are one of the kindest, and selfless, people I know, and I can never thank you enough for everything you've done for me so far. It's been almost a year since we met - crazy, isn't it?, but I feel like it's been a lot longer. I still remember the day where you suddenly DMed me, asking me if I'd like to join your guild- I was bewildered at first, and I certainly did not expect for this simple message to change the course of my 2020. That year was tough for everyone, but thanks to you and everyone else in Meta Knights, it ended up being filled with happy memories, and I can never thank you enough for this.
Dear Isa, i hope that going forward in your twenties, and even after that, we can still laugh about stupid things together, and rant about whatever happened that day- because as mundane as they are, these conversations mean a lot to me. I also hope from the bottom of my heart that your future is only filled with happy and bright things from now on- because if there is anyone that deserves it, it's you
Once again, happy 21st birthday isaisa, and I hope you have a blast (also akp pls enable marriages again so isae can make a comeback!!!!)
- yeosang
𝔩𝔢𝔱 𝔱𝔥𝔢𝔯𝔢 𝔟𝔢 𝔠𝔞ᴋ𝔢☆
Our dear poepje <3,
Happy birthday to you! I hope you have the lovliest, or chillest, or funniest birthday ever (which ever one you desire), because that is what you deserve! You are truly an amazing person, one in a million. God really think we wouldn't notice that he placed the sweetest angel on planet Earth, huh. Thank you for being the lovely, selfless and sweet person that you are! And thank you for always brightening up our days! I'm so glad to have you as my best friend and I hope that we can meet up again after covid. Have the bestest bestest 21st birthday now, filled with dogs and video games! Love you
LOTS OF LOVE FROM YOUR FAVE PEEPS <3<3