Content embedded from external sources will not be displayed without your consent.
Through the activation of external content, you agree that personal data may be transferred to third party platforms. We have provided more information on this in our privacy policy.
With Key dropping a teaser for his new solo album, Minho soon to appear in a highly anticipated new K-drama, and photos of Taemin's military service going viral on the internet, Shinee clearly continues to capture fans' attention across the globe after over a decade in the industry.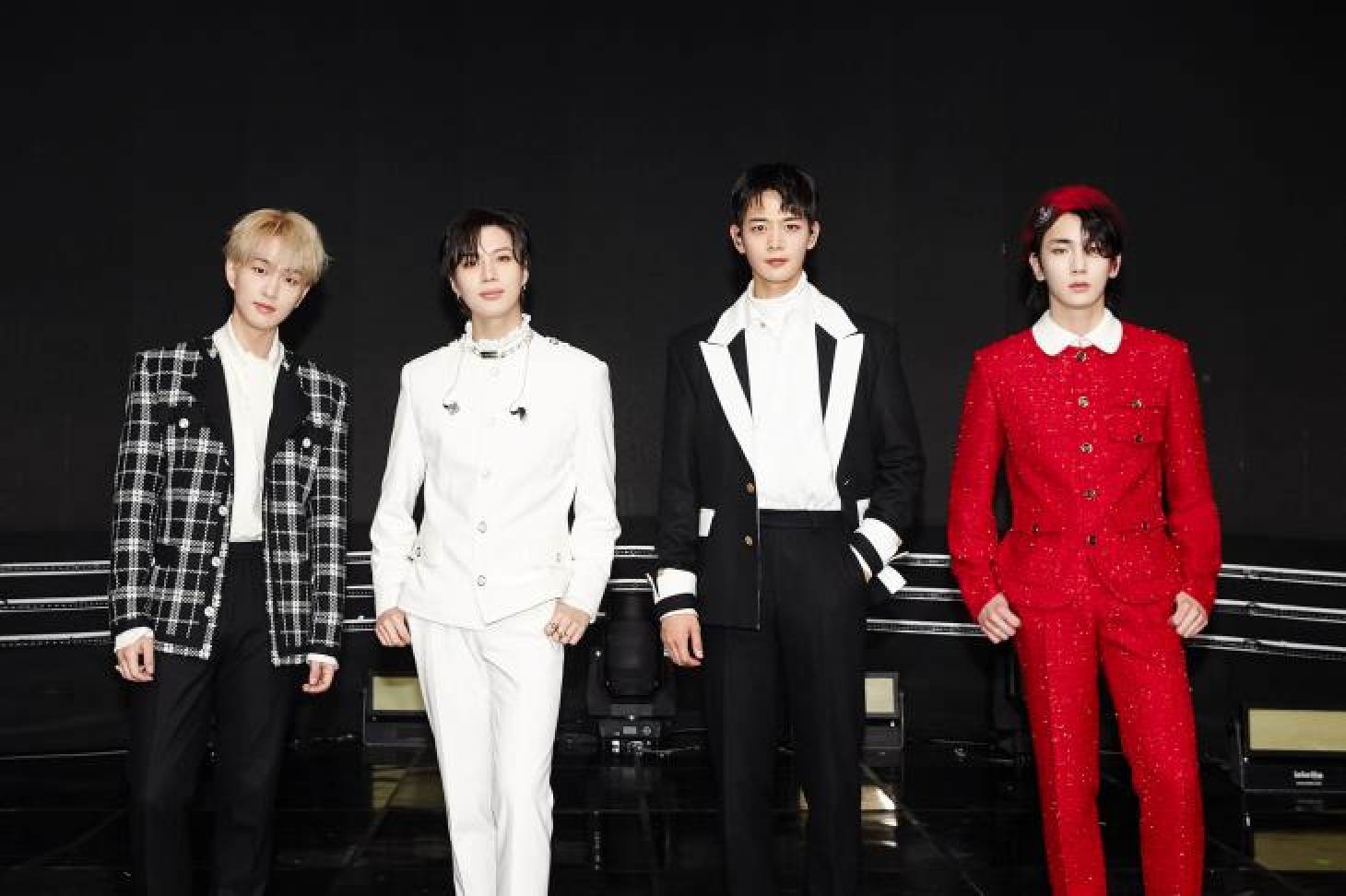 The four remaining members of Shinee are still going strong after 13 years in the industry. Photo: @SHINee/Twitter
It has been 13 years since their debut, but the group continues to stay relevant, thanks in no small part to their peppy music and flashy personal styles. The group's latest album "Don't Call Me", released earlier this year, even peaked at No 1 on iTunes in 46 countries – a true testament that the group is still going strong.
With other Korean groups struggling to last half as long, Shinee lords it over them all as the "Princes of K-pop".
Here's how they've managed to stay legends.
Musical style and group image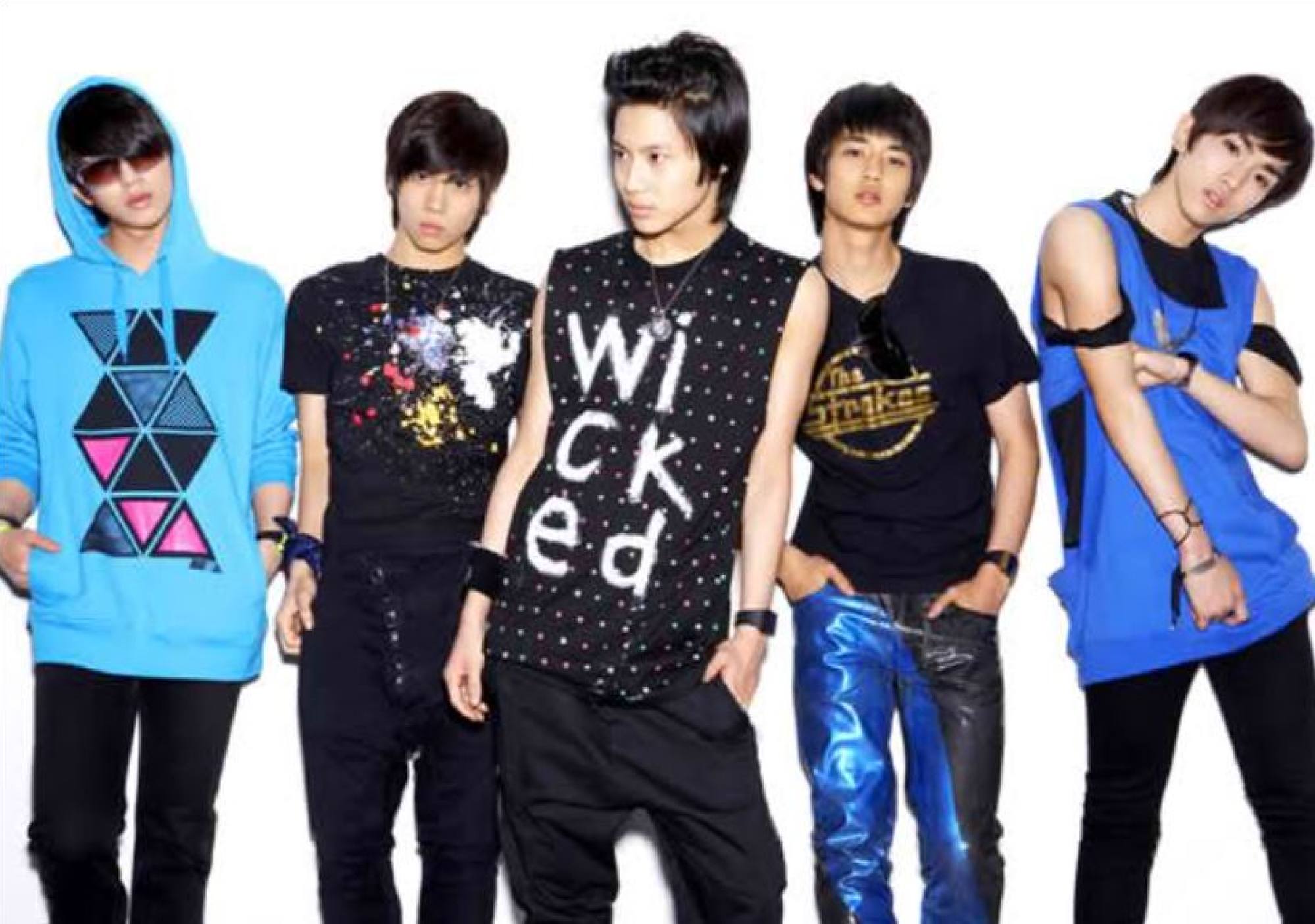 Shinee at the time of their "Replay" album in 2008. Photo: baddestkpoplover.blogspot.com
Shinee started off as something of an experiment for SM Entertainment, and the company didn't expect much out of them, according to KpopStarz. But the members' developing talent in vocals and dance earned them their reputation.
When the group debuted in 2008, it was pegged as a contemporary R&B act and, while they've certainly won that genre, they've proven themselves to be versatile by branching into several others besides.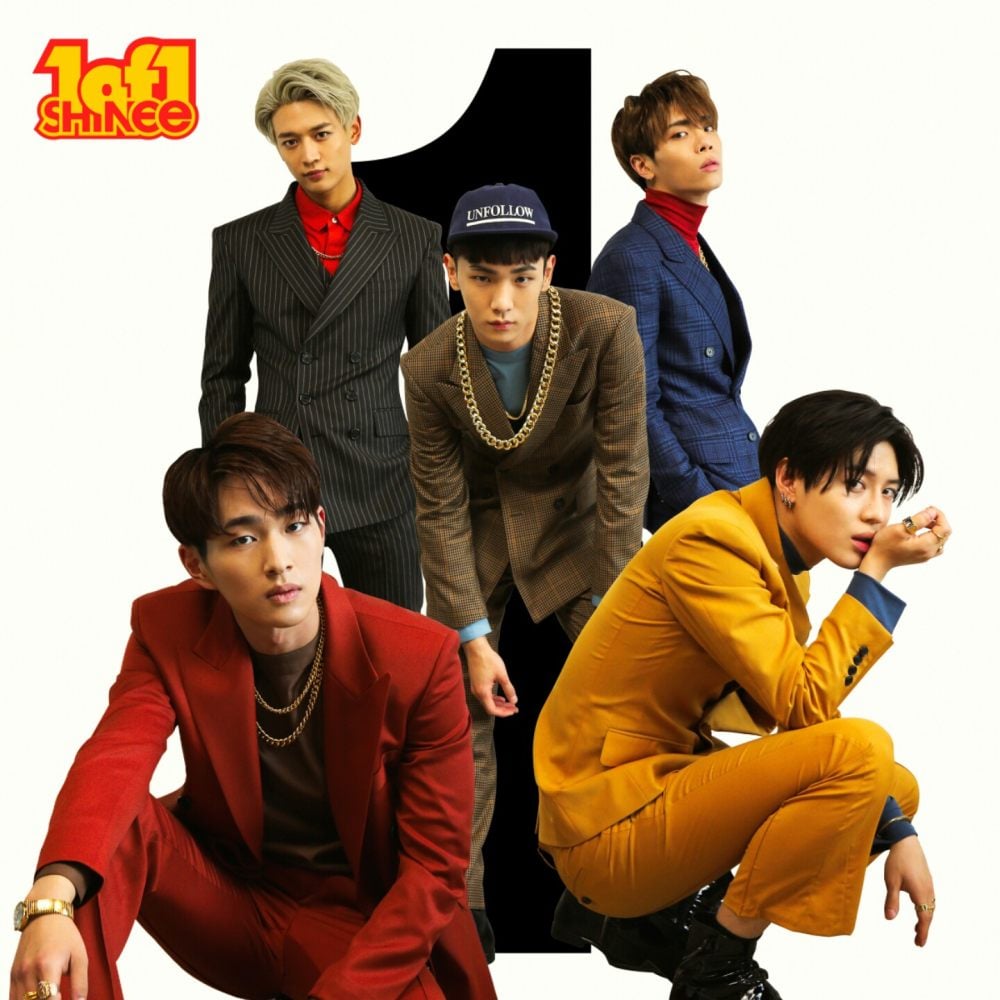 Shinee during their "1 of 1" era in 2016. Photo: @SHINee/Twitter
The group demonstrated its versatility with songs like Everybody (which dabbled in dubstep), Dream Girl (an electro-funk hit), Why So Serious (which had a touch of hard rock to it), as well as several melodic ballads.

But they went a step further when they released View in 2015 – the first K-pop song to ever stray into deep house. According to Billboard, the album led the group to its second No 1 spot on the World Album Charts, while the single debuted at No 2.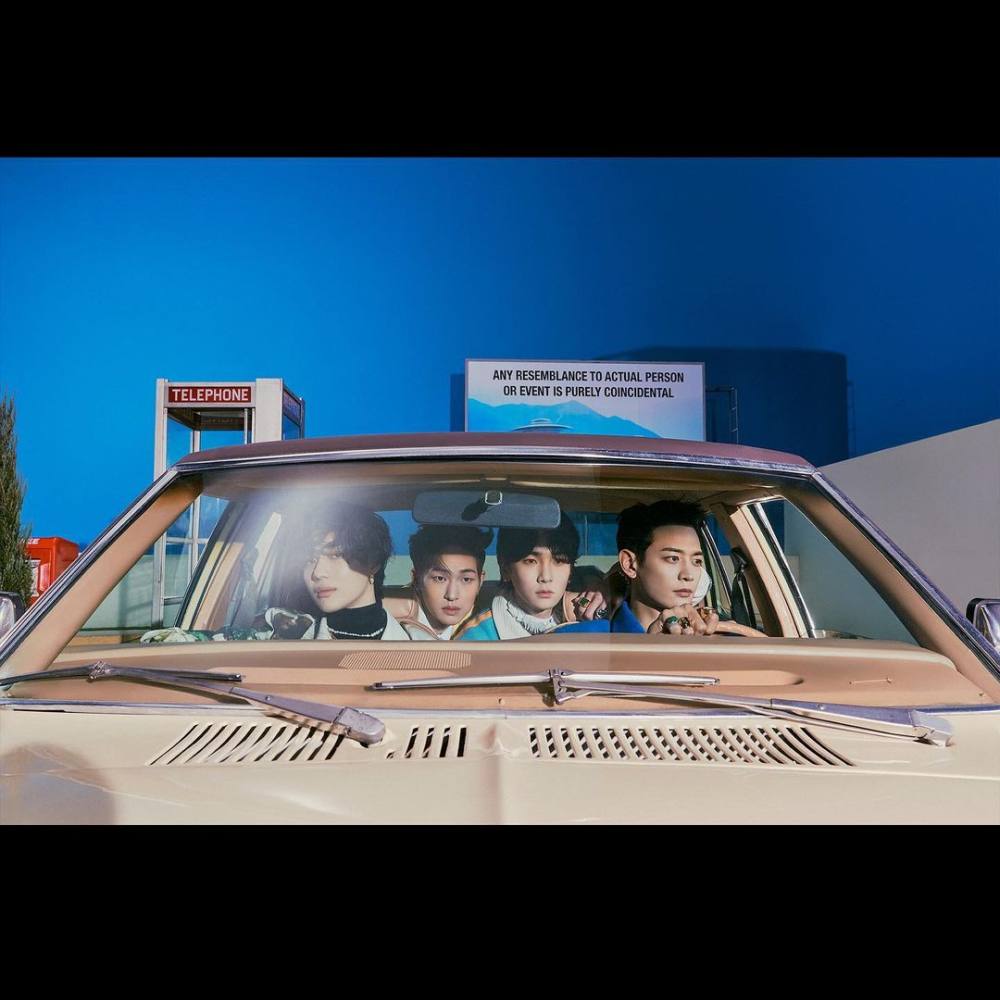 A frame from Shinee's video for Don't Call Me. Photo: @lm_____ltm/Instagram
Then, this year, Shinee released its first-ever hip-hop track, Don't Call Me, which proved to be as popular as all the others – and showed that the group could evolve with the times as well as anyone.
Breaking musical barriers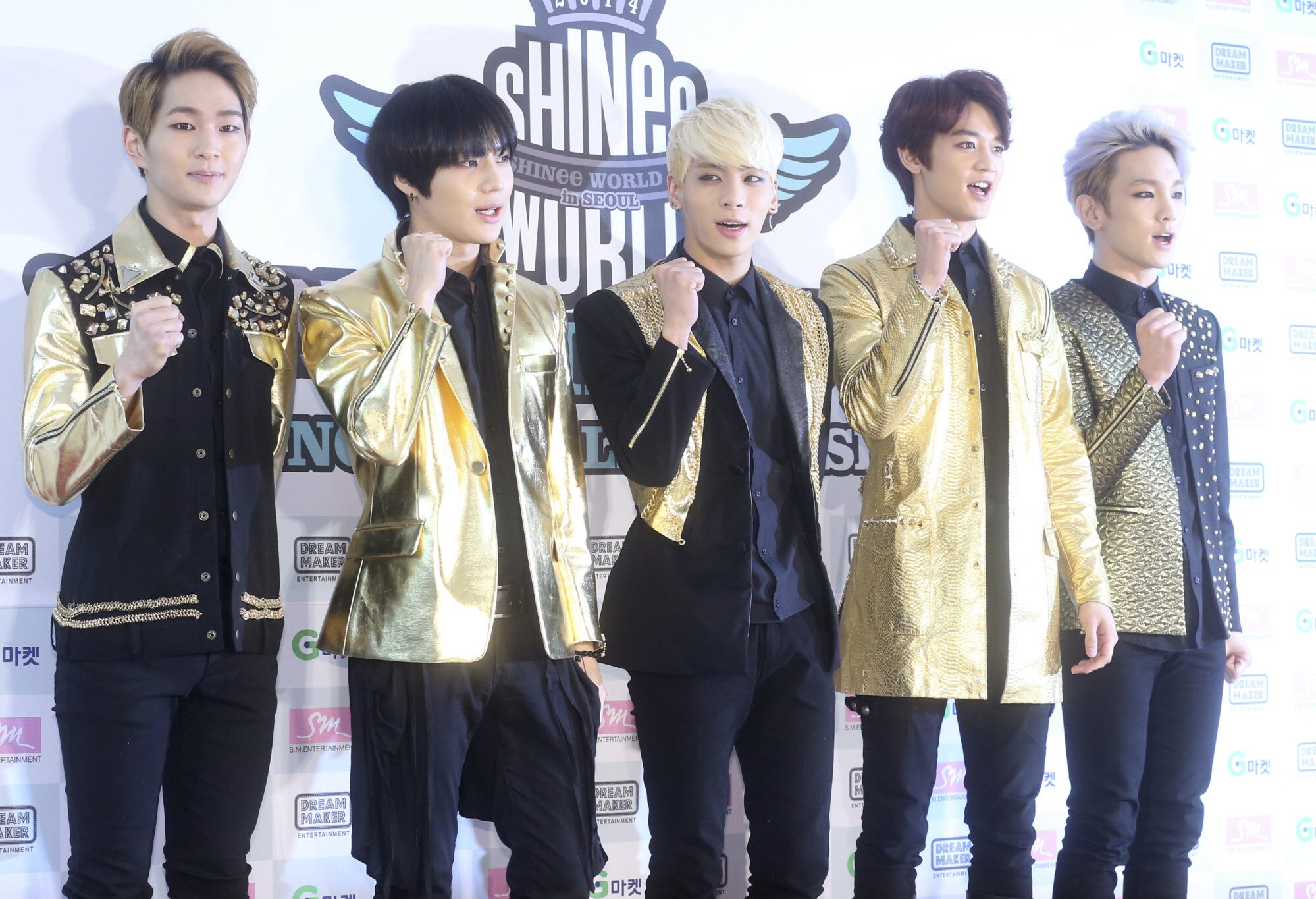 Shinee in 2014 before its Shinee World 3 concert in Seoul. Photo: AFP
KpopStarz also highlighted the fact that the group didn't do any official promotion or teasers for its debut song Replay in 2008, yet remarkably went on to bag all the rookie awards that year. Within a matter of months, Shinee's complex choreography and upbeat music became instantly recognisable.
In the years that followed, Shinee became the first K-pop group to hold a solo concert for the general public in London – at the London Korean Film Festival in 2011, according to The Korean Herald – while Allkpop reported that the then-CEO of Abbey Road Studios, made famous by The Beatles, had even compared the group to the legendary British band.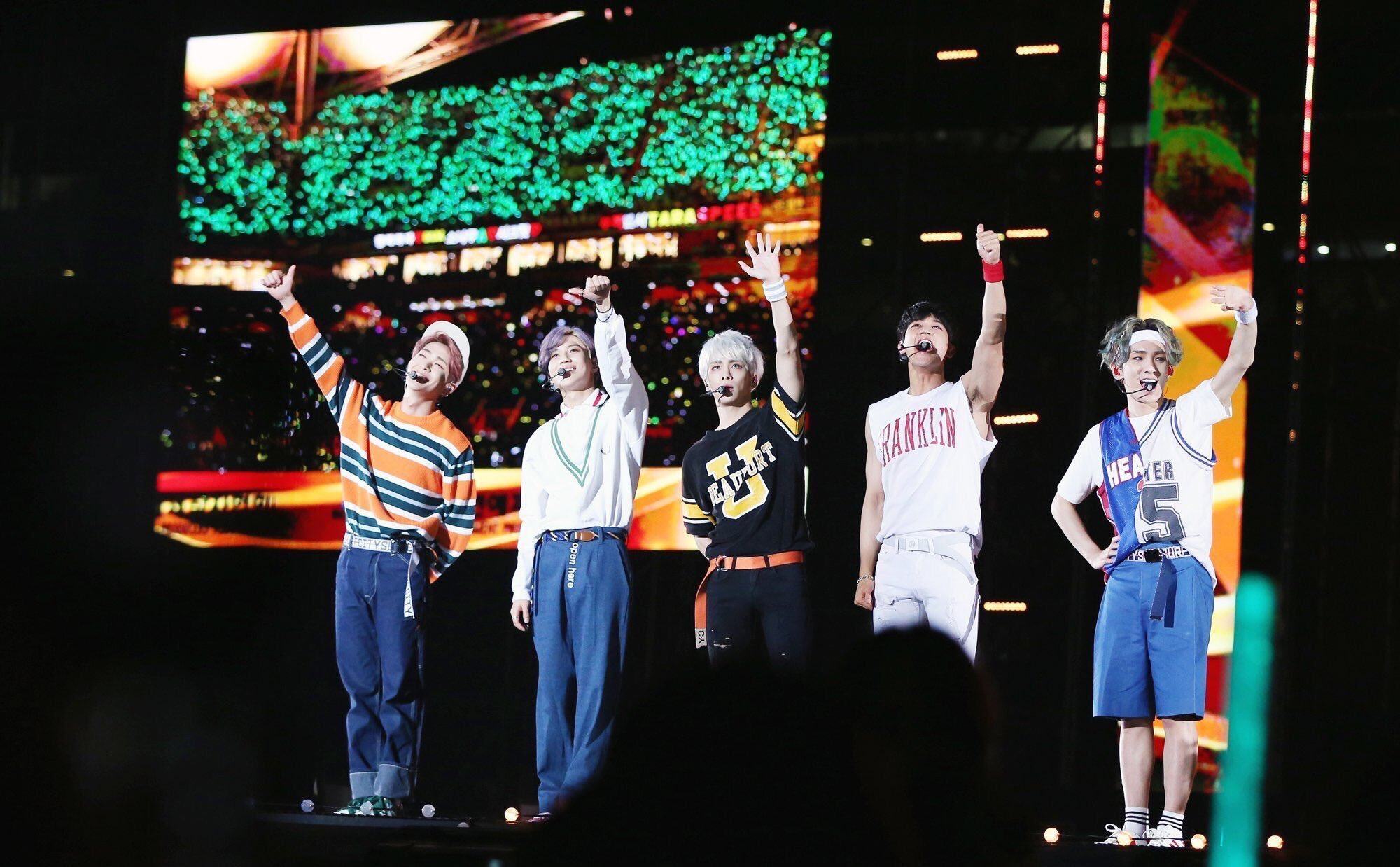 Shinee performing at the 2015 Dream Concert. Photo: @mcspicekey/Twitter
And when Shinee collected its award for the single Juliette, written by late member Jonghyun, that seemed to pave the way for future Korean artists to be more active in creating and writing their own music.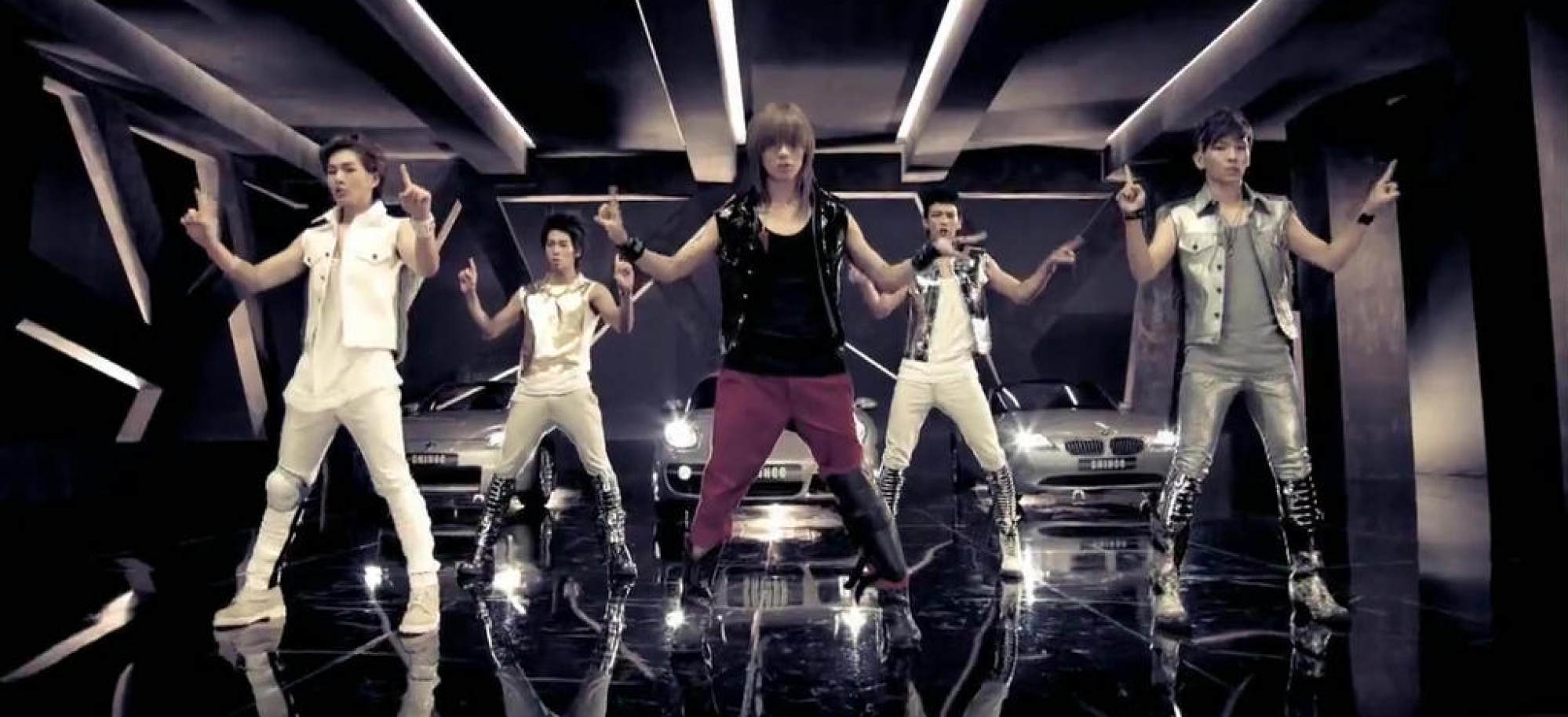 Shinee in its Lucifer music video. Photo: SMTOWN/YouTube
And it wasn't just musical barriers that the group broke. While the
second generation of K-pop boy bands were known for their manly appearances and "boyfriend material" vibes, Shinee broke with tradition by adopting a more feminine appearance
. Minho and Taemin both went for long hairstyles paired with eye-catching clothes. Perhaps most notably, Taemin got hair extensions for Sherlock while he kept his original long hair for Lucifer.
Fashion icons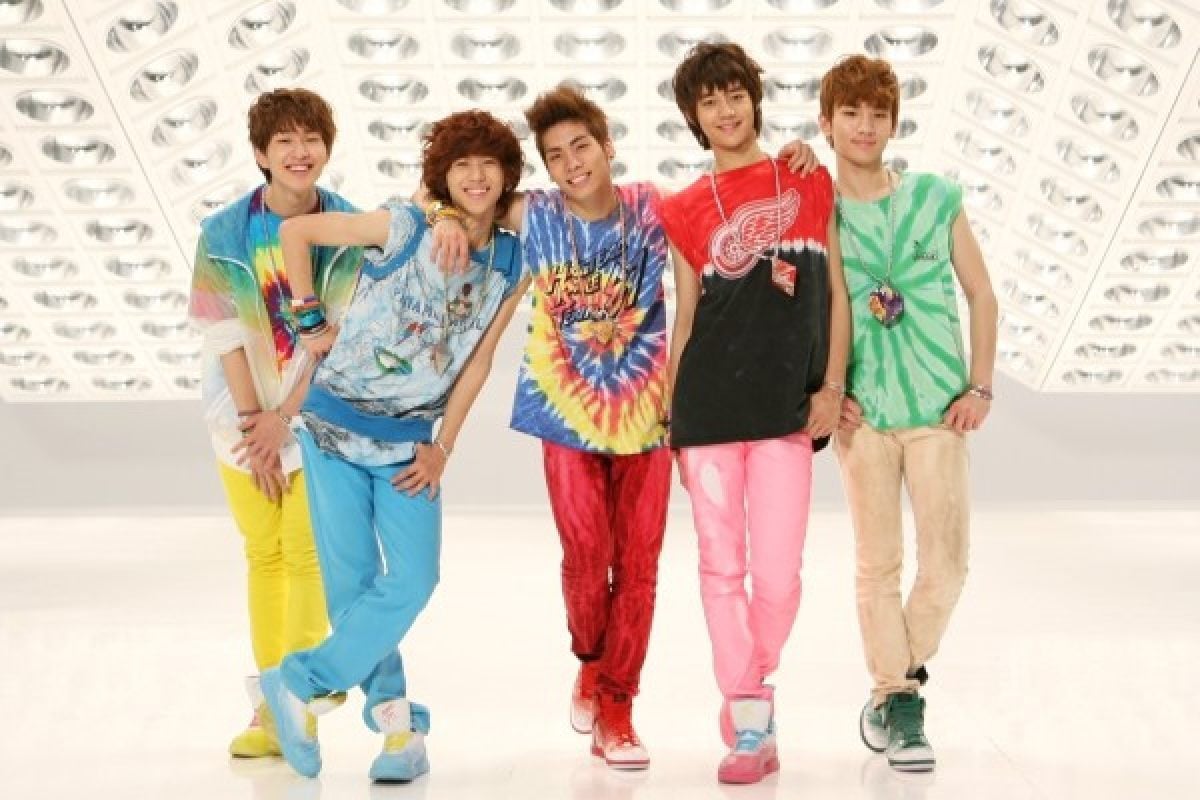 Shinee promoting their song Juliette from the EP Romeo in 2009. Photo: Seoulbeats.com
"Shinee trend" is a common South Korean street style brought on by the beloved group's colourful, striking outfits and skinny jeans.
According to Envi, the group even landed the title of best style icon at the Style Icon Awards. Unsurprisingly, the members have modelled and walked the runway for fashion brands too.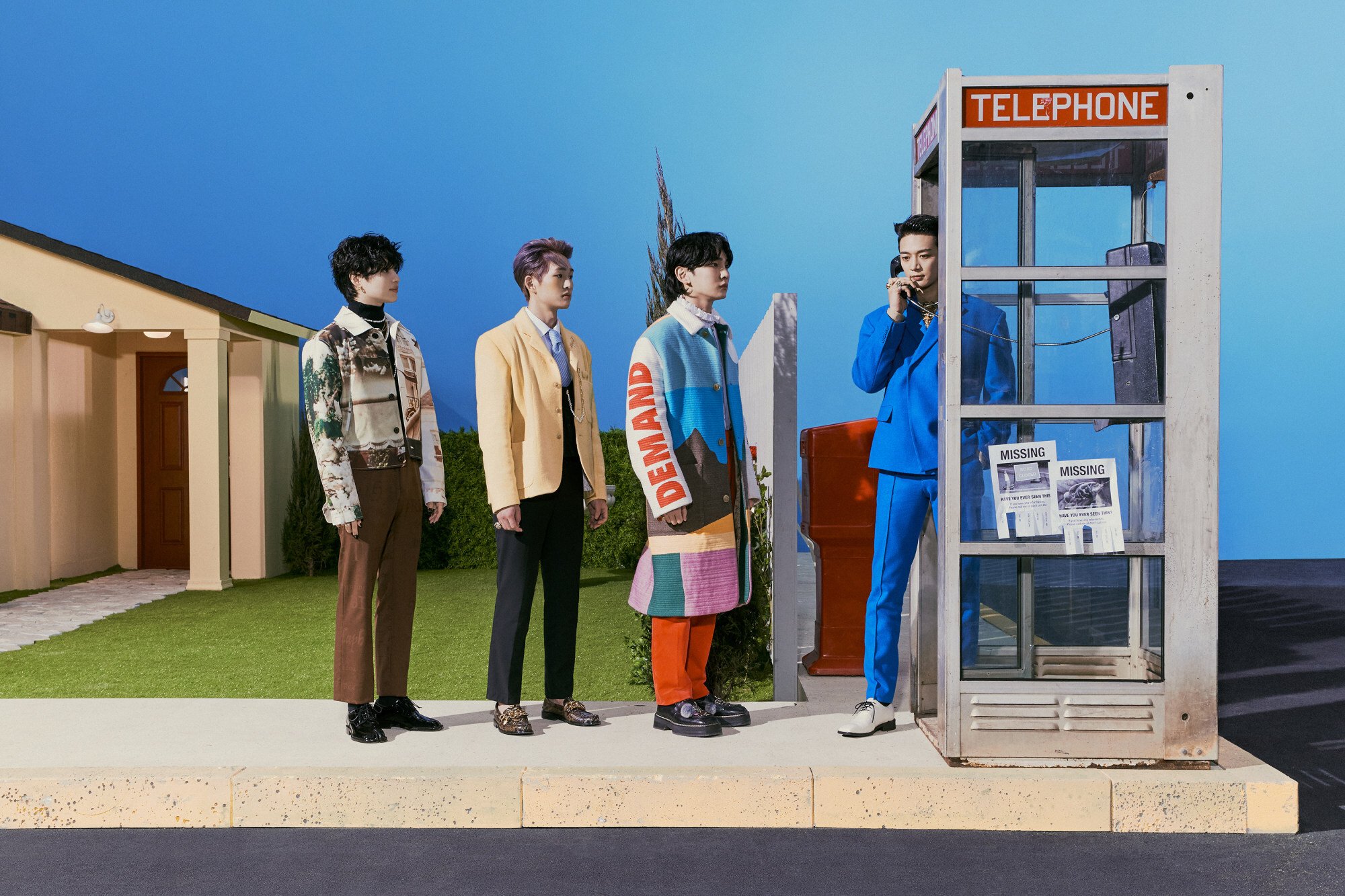 K-pop boy band Shinee. Photo: SM Entertainment
One would think that after 13 years, "Shinee trend" would have died down, but the boy band still stirs the fashion world, with its latest single Don't Call Me seeing the members in their familiar vibrant colours – albeit with a more mature look.
Solo careers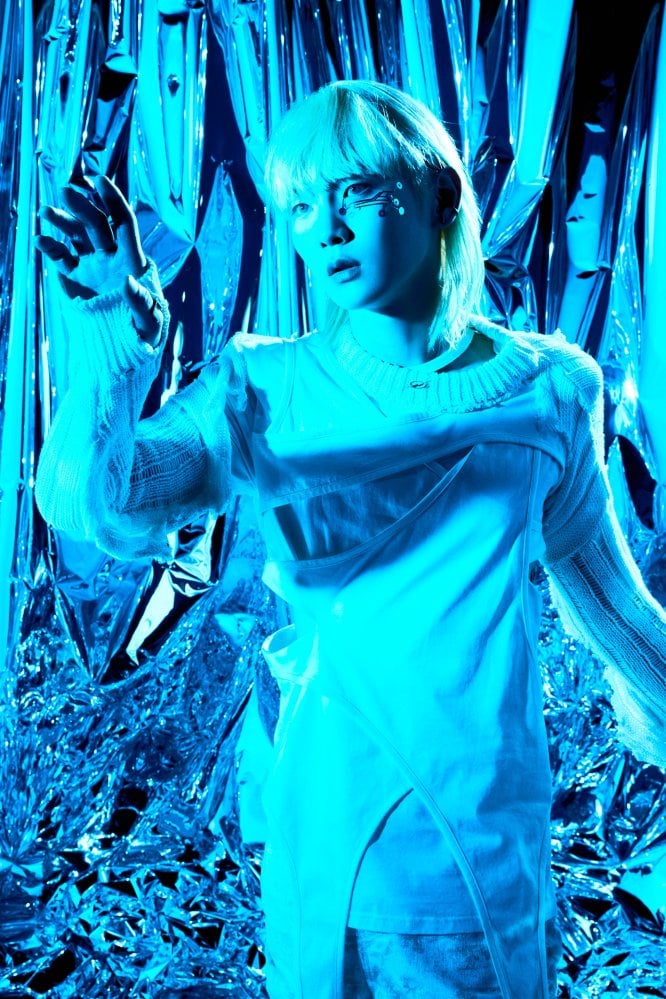 Shinee member Key is currently promoting his first EP "Bad Love". Photo: @SHINee/Twitter
Though Shinee gained fame and recognition as a group, its members have taken that a step further by releasing solo albums and singles too, propelling their popularity even further – and gaining respect for
staying together while showing their individual talents.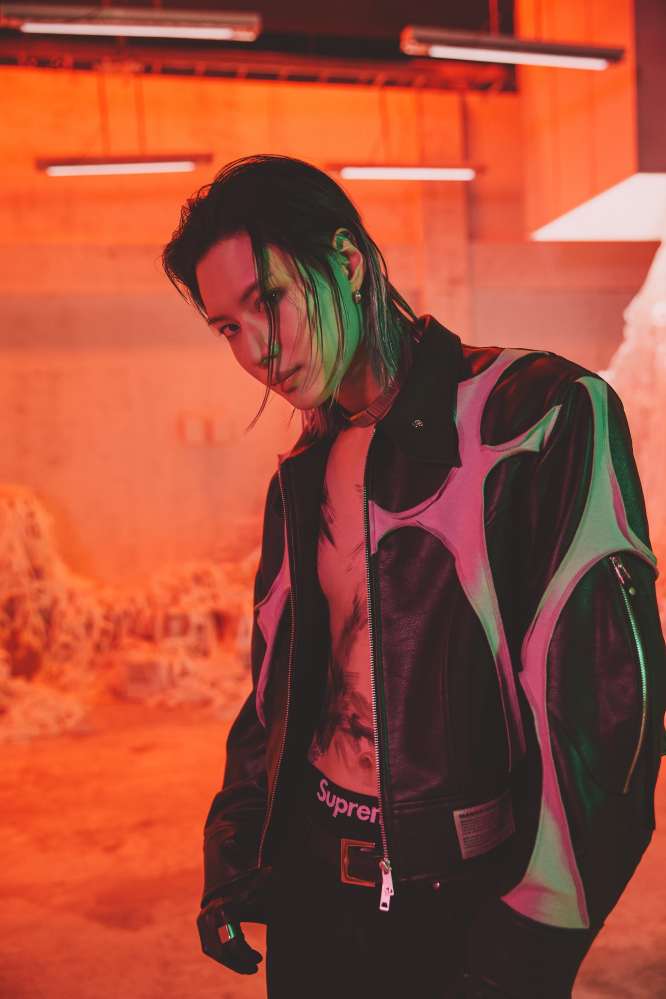 Taemin promoting his EP "Advice" in May 2021. Photo: @SHINee/Twitter
Taemin has become known for breaking gender norms in his music and releasing danceable songs that make you want to sway to his rhythm. Before his untimely death, the multitalented Jonghyun composed his own songs. Leader Onew's solo debut album "Voice" peaked at No 2 on the Korean Gaon Album Chart, proving his talent too.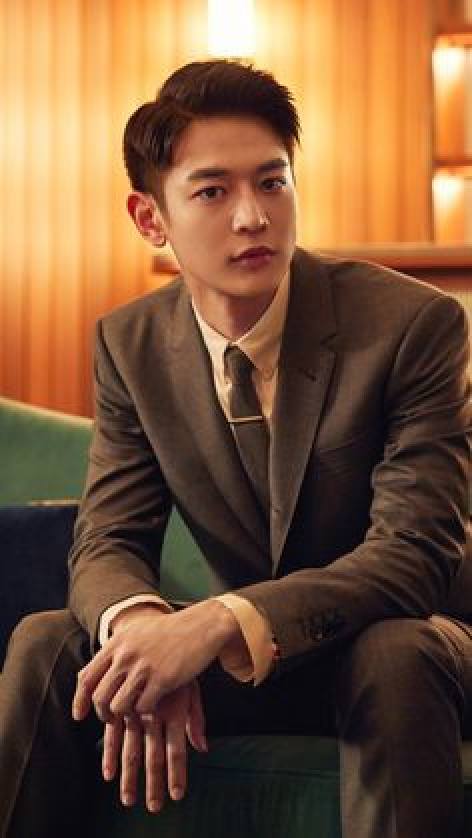 Minho in a concept photo for his solo song I'm Home. Photo: SMTOWN/Facebook
Key made waves with his new single that shows off his all-around talent in singing and dancing, while Minho debuted as a solo artist with his single I'm Home that combined his talent for rap with his mellow vocals.
Comeback as a four-member group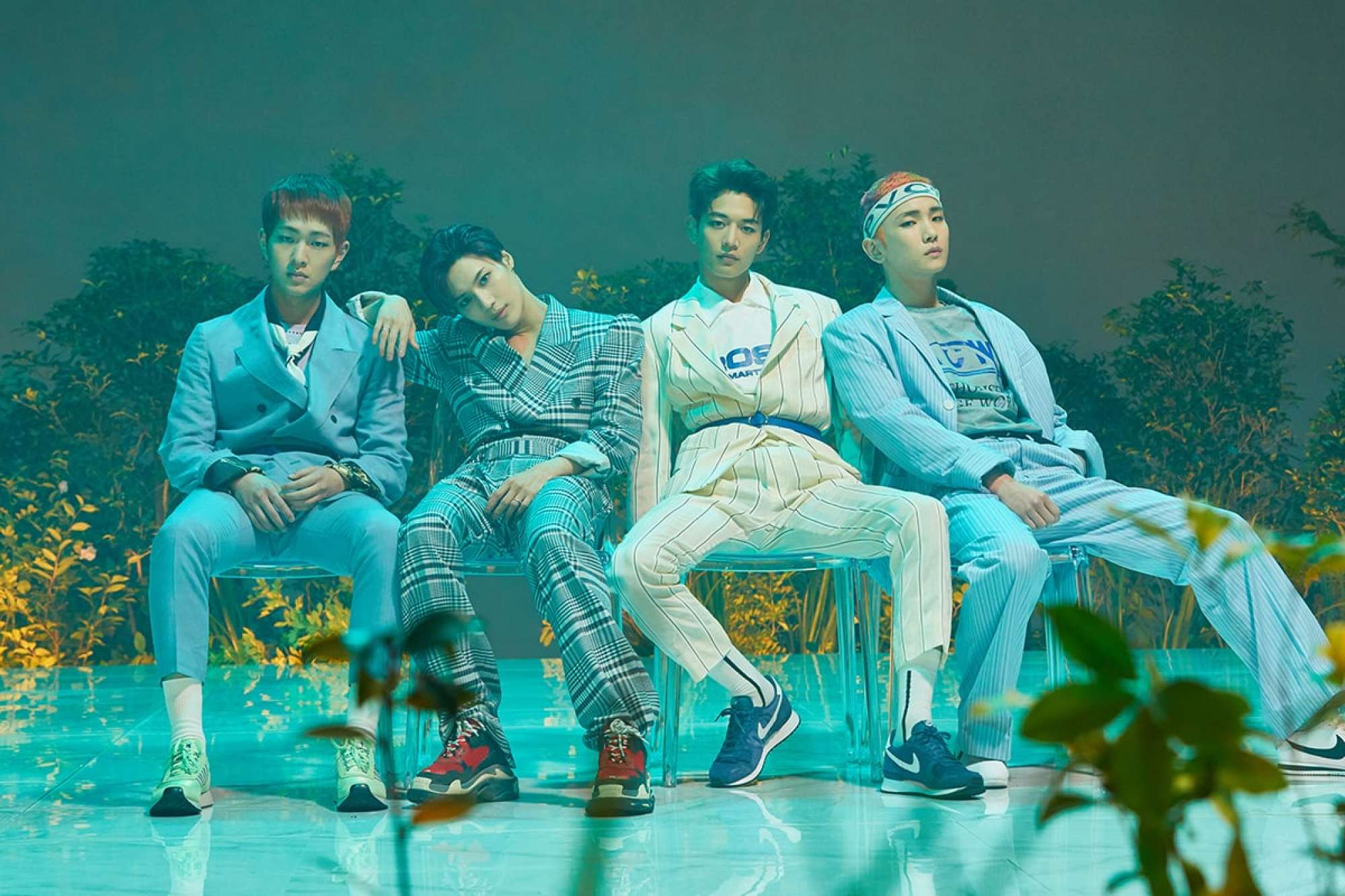 Shinee performed for the first time as a four-piece band with Good Evening in 2018. Photo: @SHINee/Twitter
After the unfortunate passing of Jonghyun in 2017, fans and the industry were unsure of Shinee's future and how they would cope with the tragedy. But the boys showed strength and perseverance when they decided to come back as a four-piece group.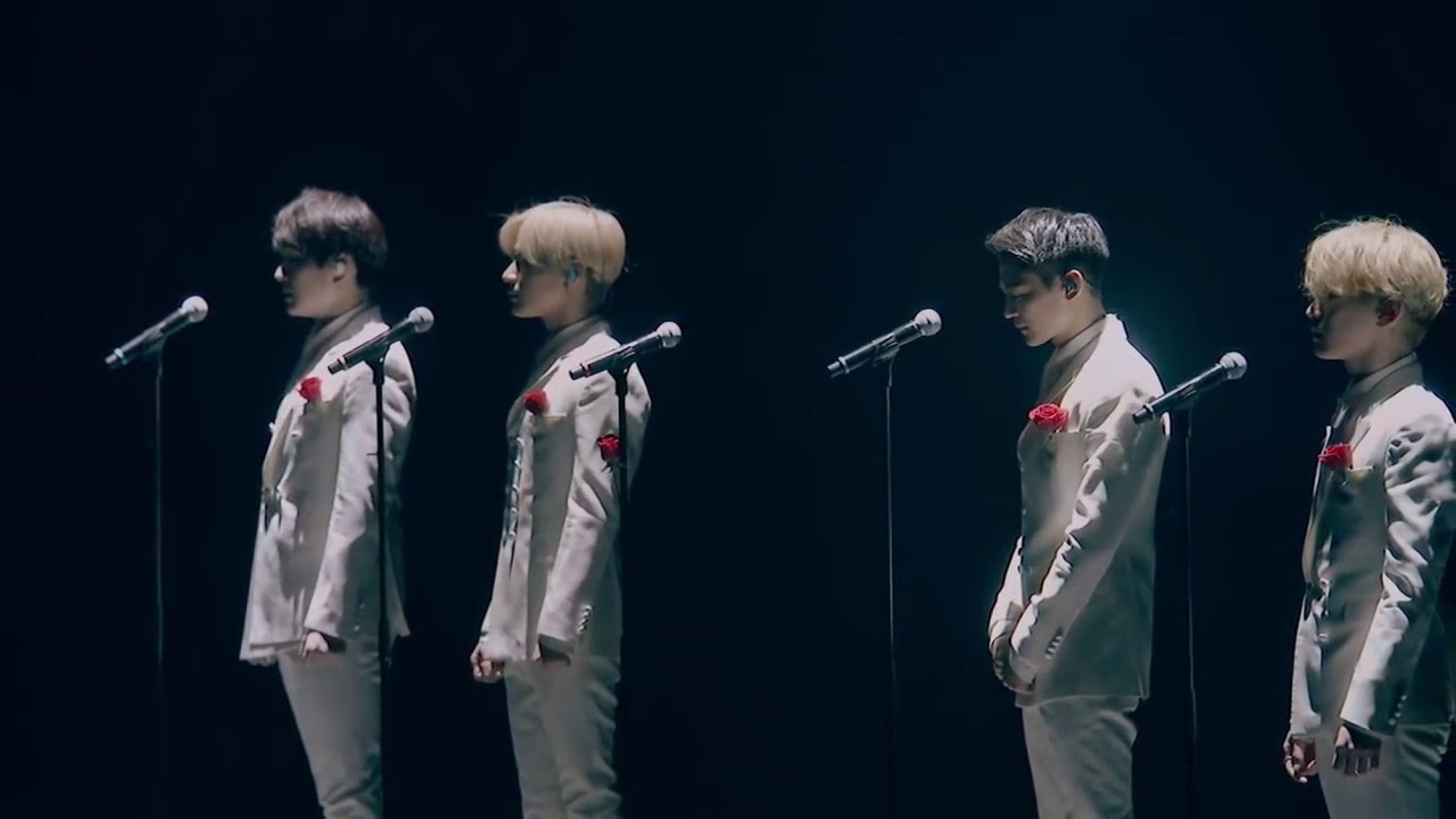 The Shinee members left a microphone between them during a performance for their late member Jonghyun. Photo: Gina/YouTube
Shinee held a concert called Shinee World 2018 the following year, where they and their Shawols – as their fans are known – bid a tearful farewell to Jonghyun. They also released an album the same year that paid tribute to their late member.
This year, Shinee showed they remain as popular as ever with the worldwide success of their latest album. The Princes of K-pop's long reign doesn't look set to end anytime soon.