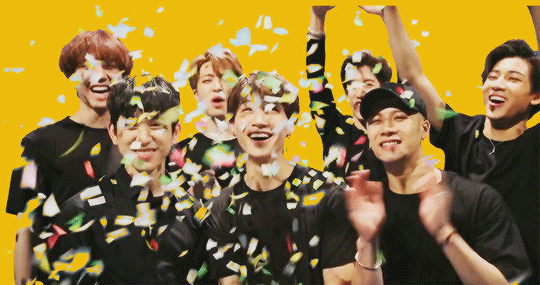 PARTY TIME!!!!!
(clearly graphic design is my passion)
  otterjae since it is your birthday, here are some messages from the guild!
Dear Lily,
I remember meeting you years ago on allkpop, we did not talk a lot unfortunately, however whenever I saw you or had a small chat in our group chat I always felt like I was talking to my big sister. You were always there, always listening and always helping.
It was a big but amazing surprise to meet you again years later! You haven't changed, still the same big sister, taking care of all the people around her. However, today is your day, let us pamper you for once. I'd like to wish you a happy birthday, and I hope the upcoming year is filled with love, happiness and joy.
With love,
Kay
Hey Lily. I don't really come on here as much but Lei messaged me that I can get this birthday wish to you so happy birthday Lily, I hope you have a great day today I hope it's filled with happiness & love because you deserve it I know we haven't talked in a while since I haven't really been active as if lately but I just wanted you to know that you've always been such a wonderful friend towards me such as always listening to what I have to say and always giving me the support I always need which I am always so thankful for so thank you for everything you always do, you're just a beautiful person as well as kind. I just hope you have an amazing day today
- jeunq
Happy Birthday Lily, everybody's favorite ahgase! I hope you get a wonderful birthday filled with cake, puppies and that people start stanning dreamcatcher on your bday :wink: Have the best day because that's what you deserve!" <3<3<3<3<33<
My sweet mother hen! I hope you have the happiest of all birthdays. 2020 was a pain but I hope this year will bring you lots of joy for all you've done for everyone around you and for merely being an amazing person. You're one of the few people I can trust to go to when I'm having a hard time with anything. You never hesitate to help us and it's one of the most admirable things about you. That you're always willing to listen to others and help. I really love you for all you are and all you've done for me and the rest of the guild familia. Even though there were moments where we couldn't feel your presence amongst us, you were always looking out for us and making sure we were okay. It's so strange to meet someone so sweet and caring like you who doesn't expect much back in return. Not to mention, you're the only one who keeps the guild sane. istg as a whole, most of the braincells the guild has belongs to you :'')
It's people like you and the rest of the guildies who makes me so happy I stumbled upon AKP. Despite all the ups and downs we've had this year, I hope we can become even closer by your next birthday. I also really wish and pray that you'll experience lots of happiness this year, because after all that's happened last year, you really need a break to enjoy yourself. I know mother hens are strong, but they should get their happy me-days too :relieved: So I hope you have tons of that this year :smiling_face_with_3_hearts:
I shall talk to you every time a Got7 member has a solo song (cause your passion for them and our conversations about Youngjae's solo songs has awakened the dormant iGot7 in me :flushed: ). Their power as a group was too strong for JYP and it'll probably be a while since we see them as a whole, but let's keep our chins up and hope to see our boys again. But ofc, BJ and I will share NCT clownery with you too, so look forward to that as well
To end off, I just want to say, I really do love you a lot and I'm so glad you exist (sorry if you're allergic to cheesiness. I've tried my best to lay it off, but sadly them old movies stole all the good lines and overused it :pensive:) . I hope this is one of the many birthday messages I can write to you, because I like talking about how great my mother hen is. You're the absolute best and don't let anyone get to you, because you're a true queen, especially to us who care so much about you, that it's hard to put it in words. Love you loads more than you know mother hen, and I hope you have a great day with your family and friends (covid be good today please :pray: ).
- Mei
Liiiiily Lily Lilz
Happy happy happyyyy
birthday !!!
I'm really sad I can't just mail you in some pancake~
but LKFJALKFJ it would get all crumbled up and stale it would looks like a lily pad from all the stale-ness
ofafkjaslk BUT
I hope you get to eat some delicious pancakes soon!
I want to at least send you some good wishes
Above all, I wish you happiness and health
and success and lots of lovely feelings filling your every day.
Blast some bops and have a celebratory dance
and just enjoy yourself
and try to do it every day
because-you cute work it girl
I hope you achieve as many things as you wanted this year
I'm rooting for you and all of our shrimps are too
I'm very bad with words but
Thank you for being my friend and always taking care of us all always remember that
I love you a lot
and
I'm really very glad we met again
HAPPY BIRTHDAY LILY!!!!
Hope you can enjoy this day as much as you can, I wish you nothing but the best for today!
Ngl it already feels like a long time since we first met and i'm glad of that, you're such a sweet person and one extremely kind. Getting to know you has been really nice and i've enjoyed spending time with you, ily lilypad
(include a very necessary simping about your sigs and how talented you are)
Neways, once again i wish you a happy bday, very nice day, and not only today but i wish you well for your future too
Much loves :blush:
Happy birthday Lily!!
I know this past year has been really challenging your life plans and whatnot, but I really hope 2021 will be the year you get to realise your dreams, and that your visa will get accepted soon!! I hope you have a great day filled with puppies and Got7
- yeosang
HAPPY BIRTHDAY LILY!! Have the best day today and eat good food and take time to relax because I feel like you are really busy a lot of the time :(( I hope you have the chance to get a good rest and have some time to yourself :DD You are truly the sweetest and so lovely and always take care of others regardless and we all love that about you! #HAPPYLILYDAY we love you so much!! And I know got7 are in the studio rn making a lily special album..
Hey Lily!
I want to wish you a happy birthday!!
I still can't believe that after all those years passed, we reconnected and we get along so well again! I'm really happy to be friends with you. You know me and the others are always here for you!
I want to thank you for the fun times we had and will have in the future. I wish you many many got7 videos to watch and I hope you have a great day today.
- _Isabel
HAPPY BIRTHDAY! HERE IS SOME CAKE FOR YOU <3.
Hope you have a great day today!!
Thank you for being a great friend to me and sharing your everlasting wisdom with us.
I'm always happy to see your numerous pet pictures as well.
OMG!! I am glad that you are an Insomia now! We need to take over the guild quickly with our power!
Anyways, I hope that you get to achieve of all your dreams.
It is the time for you to blow out your candles and make some wishes!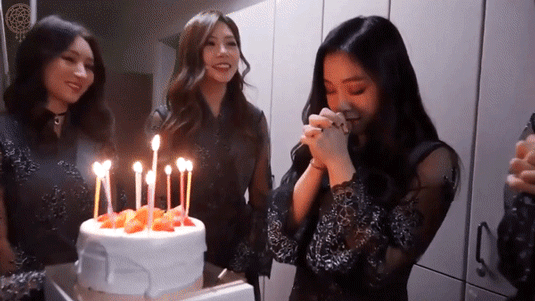 - yubinrat
Lily!!! Happy Happy HAPPY BIRTHDAY!!
First off, I hope you look at this day as a joyous occasion bc it is TRULY a blessed day
I mean, it's the one and only Lily's bday
You are so talented, like wow what can you not do??? You're really the coolest
It's hard to express how grateful the guild and I are to have you. I'm so glad to have met you again after all these long years, I mean you've watched me grow from a little cringe child to a slightly less cringe adult HAHAHA. You have provided me with so much support, and you are someone I can always go to for advice, (no joke, your advice always makes me feel 10x better :')). Thank you for always putting up with our craziness and providing us with an ounce of sanity in the guild LOL
That said, I hope you always lean on us when you need
ANYWAYSSS, I hope you can relax today and enjoy yourself (or hopefully on the weekend when you don't have work)
and watch all the got7 and dreamcatcher content you want !!!!!! here's to another year of health and happiness, sending u all da good vibess
LOVE YOU X 1000000000000000000
p.s. you're the only person I won't make fun of for using xD
ily hehe
- BTSJAMS
Lot's of love from your fave kids
oh and here's some cake