***June 1st update. I'm turning this thread into any YG projects announcements. From endorsement deals of YG artists like BIGBANG, BLACKPINK, WINNER, iKON, TREASURE and AKMU. To announcements about YG's extensive actor and model rosters. As well as YG subsidiaries and other business announcements. ....Feel free to add any info you have here.
*****************
97.01 billion won ($85.6 million) in revenue in 1st Quarter 2021.
YG gained almost 100 billion won in market cap yesterday due to stocks surging from the news.
1st Quarter Operating Profit was 9.5 billion won.
1st Quarter Net Income was 6.3 billion won...
For comparison, net income for the entire 2020 was 9.4 billion. YG has made nearly its entire 2020 net income in the 1st quarter.
Experts expect YG to make profits of 30 billion won ($26.4 million) in 2021.
2020 revenue was $225.3 million.
2021 revenue is expected to top $324 million and hit $428 million in 2022.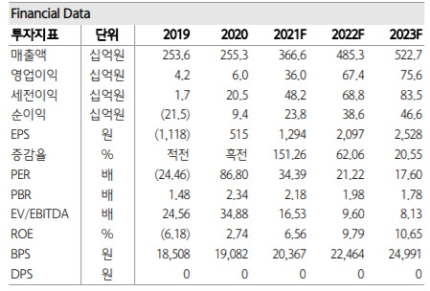 Experts stating the success of artists as well as more focused businesses of YG subsidiaries.
Also 10 billion won in outside investment in YG's newest subsidiary with Naver, 'YN Culture & Space' A real estate development company that will build a VFX/SFX studio for online contents such as concerts.
YG has also been investing in various companies such as a mask company, a food delivery app and Big Hit subsidiary Venew.
YGPlus also posted bigger numbers. Sales are up 39%.
YG Entertainment, operating profit of 9.5 billion won in the first quarter... Turning to the black in black pink
Input 2021.05.12 4:02 PM
[Joy News 24 Reporter Lee Mi-young] YG Entertainment turned to the black in the first quarter thanks to the activities of Black Pink Rose and Treasure.
YG Entertainment announced on the 12th that its operating profit on a consolidated basis in the first quarter turned to a profit of 9.533 billion won compared to the same period last year.
During the same period, sales were estimated to have increased by 84.3% to 97 billion won. Net income also turned to a surplus to 8.65 billion won.
YG Entertainment confirmed the strong global fandom with sales of 280,000 tickets for Black Pink's first online concert this year, and the initial sales of Rosé's solo album exceeding 450,000 copies. Treasure reached #1 on the Oricon album chart at the same time as its official debut in Japan at the end of March.
Black Pink and Big Bang comebacks are expected in the second half of the year.
[Exclusive] YG Entertainment, broadcasting and entertainment stocks ranked #1 in expected sales growth in 1Q this year.
[The Value News = Reporter Lee A-Hyun]
Among the broadcasting entertainment stocks in the Korean stock market, YG Entertainment (122870) (YG Entertainment, CEO Hwang Bo-kyung) was surveyed as the number one company in the first quarter of this year.
year.
According to a survey by the Buffett Research Institute specializing in corporate analysis
YG Entertainment, which ranked No. 1, operates a record and management business that plans, produces, and distributes albums. Major artists include Black Pink, Big Bang, Icon, and Winner.
...YG Stocks Surged 7%...
YG Entertainment's share price jumped 7.23% (3,000 won) and closed at 44,500 won. YG Entertainment announced its consolidated earnings for the first quarter on the same day, but turned to profit with operating profit of 9.5 billion won.

Wizwick Studio-NP, invested in a total content space business company'YN Culture & Space'Source

[Asia Economy Reporter Yoo Hyun-seok]
Wizwick Studio (hereinafter referred to as Wizwick) and Wizwick's subsidiary'NP' developed a multi-purpose studio with YG Entertainment and Naver's joint venture'YN CULTURE & SPACE (hereinafter referred to as YNC&S )'. Create the basis for content creation.
Wiziwick announced on the 29th that it plans to invest a total of 10 billion won in YNC&S.
YNC&S is a joint venture established by YG Entertainment and Naver for studio development in August last year. Through this investment, Wiziwick and NP will participate as co-operators of the multi-purpose studio development project that YG and Naver are promoting in the Uijeongbu City Complex Cultural Convergence Complex (Rhythm City) project site.
Each company is planning to create a global content creation ecosystem by building a cutting-edge infrastructure that will create synergy between content and entertainment businesses based on the know-how accumulated while aiming for the best in business areas such as content, platform, and future technology.
Wiziwick is based on CG·VFX (computer graphic·visual special effects) technology, from original content production companies such as movies and dramas to subsidiaries'Raemon Lane (drama producer)','Image NineComs (general broadcasting program producer)','NP. (Brand Experience New Media Contents Production Company), etc.
Wiziwick recently succeeded in attracting 45 billion won in investment from Com2uS . Wiziwick and Com2uS plan to expand game IP (intellectual property rights) to movies, dramas, performances, and exhibitions, and produce multi-contents that incorporate metaverse technologies such as augmented, virtual, and mixed ( AR, VR, XR ) reality.
Wiziwick and YNC&S plan to contribute to the activation of global content production through active industry-academia cooperation with broadcasting and art schools. An official from YNC&S said, "Each company is planning to create a global content production ecosystem by building a cutting-edge infrastructure that will create synergy between the content and entertainment business based on the know-how accumulated by aiming to be the best in business fields such as content, platform, and future technology." It is meaningful in that it establishes an infrastructure and R&D center that can lead the creation of an ecosystem ."
An official from Wiziwick said, "This YNC&S equity investmentThe significance of the creation of a state-of-the-art multipurpose studio that incorporates the original content production pipeline based on CG and VFX , NP's new media production and planning capabilities and virtual production operation technology, YG Entertainment's global artist content, and universities' research and experimentation sites in one place. There is" he explained.
"We will lead the innovation of the content industry in the global market through organic collaboration and industry-university exchanges between each business based on the production infrastructure that meets the elevated status of K Contents." It is part of the project to do it."