JAY B INTERVIEW FOR BEAUTY +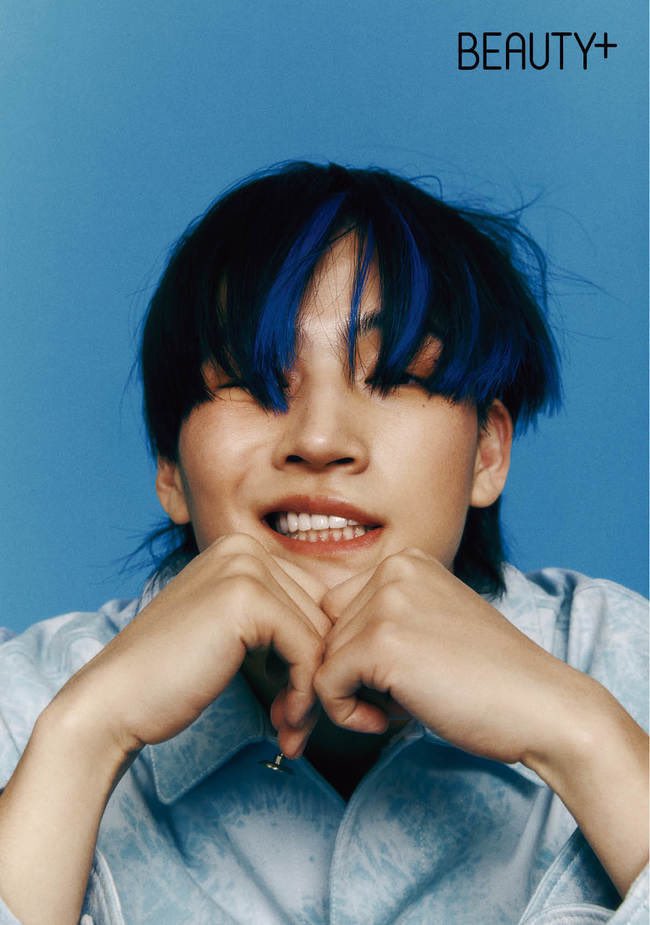 The whole interview translation:
https://defdaily.tumblr.com/po…021-issue-featuring-jay-b
And a couple of extracts:
You seem to be careful with choosing an agency. What factors are you contemplating about?
I think about whether I will suit the company. It might be tiring for others to see because I'm so meticulous, and I may seem selfish but I think that I should be selfish right now. My future depends on it as well as the future of the company I will be going to. I think I will have to be selfish for both sides to produce good results.
The members showed their natural sides in the Encore music video. Looking back to 7 years of GOT7's activities, what is the most memorable moment?
Since we're performing artists, I remember a lot of moments on stage. 2-3 years ago in Thailand we performed our solo tracks for 7 days and then performed OUT all together as a group. I think a lot about how we were all so excited to perform. I think of those times we were together as seven.
What kind of team was GOT7? Judging as a leader?
The direction of GOT7 I thought of was a fun and free-spirited team. Since Look came out, I've been telling the company that we "shouldn't try too hard to set the mood or look cool. Songs with a style like Look will be our strength." I don't think things turned out the way I thought they would. But as you can see from our last album's song 'Breath,' it feels like we went in circles and came back to our original spot. There is some regret about how it would've been good to go more in that direction, then we could've shown a more solidified colour. But as a result, it's a fact that we became a team capable of pulling off various colors.
Did you make those suggestions thinking about the members, because you thought it was what set you guys apart from other groups?
I talked a lot with my members. It seemed like they had the most fun with bright, fun, and chill performances. With performances like that, we think about harmony rather than how each of us can look cool. It leaves a greater impression on the fans when we are visibly having fun.
The album 7 for 7 containing 'Teenager' was a turning point for GOT7. Through that album, we got the feeling that you guys found your color and most importantly, the quality of the songs written by the members was great. What happened during that time?
I think that's when our potential exploded (laughs). GOT7 had three turning points. The first was 'Stop Stop It.' We heard the song and thought "Wow, this is it." But the outfits were a bit regretful. The music and the visuals didn't really match. We wore overalls (laughs). The second turning point was when the Flight Log trilogy was released, and the third was 'Teenager' of 7 for 7. That song later led to 'Look' and we got to sing 'PAGE' and 'THURSDAY.' Then we suddenly tried to change our direction to 'ECLIPSE' and 'You Calling My Name' but eventually ended up back to 'Breath.'
When you listen to 'Look' or 'PAGE', do you feel like GOT7's musical colour reflects your own preference and style? And you've made many GOT7 songs with ØFFSHORE crew.
It's hard to say it wasn't reflected. But according to my standards, they are songs I wanted to write for the team. I talked a lot with the crew about what (kind of song) should GOT7 do and what would suit GOT7. 'Look' was a song that was released because the mood suited GOT7 well. After that it was 'PAGE' and 'THURSDAY'. Our colour was included naturally.
Is it true that you have made 3 albums? Do you only work on songs every day?
Yes. I usually stay in the studio when I can't do my hobby. And since the people I meet are friends who do music too. I don't know if I can release an album but I'm preparing and working on it.
What kind of albums are they?
In the past, I made powerful "performance-type" songs, but for this album the mood is calmer and the sound is minimal. There is an acoustic feel too. There is a soft tender album, a sad album and a melancholic album too.
You've said that GOT7 has not disbanded, however since all the members are under new companies, coming back together as GOT7 will not be an easy thing to achieve. What kind of method are you thinking of?
I've talked a lot with the members. It's our goal to write one song each month for GOT7. If it's 1 year, then that's 12 songs. All our members write songs, so if each one of us does that, then we can accumulate a lot of songs. Everyone is in different companies which will have their own situations, so I can't make promises for certain, but our goal is to release one album every year. It would be great for that to happen, and I personally think that it should happen. Because that is the minimum courtesy we should show to our fans. It would be even better if we could have a stage.
It would be a new concept.
We heard that the release of our song 'Encore' was in an unprecedented manner, and this made my sense of duty and responsibility bigger. Because the steps we take in the future could influence the direction that others may take in the future too. I thought it was the end, but it's only just the beginning,
Since the name of the magazine is Beauty+, I wanted to ask, is there something that you thought was beautiful recently?
People passed by me laughing and making some noise, and as I saw that, I thought that laughter was something really beautiful. I realised why smiling and laughing is a beautiful thing. It's not just laughing or smiling, but the emotions that encompass that are really so beautiful. Everything natural is beautiful.