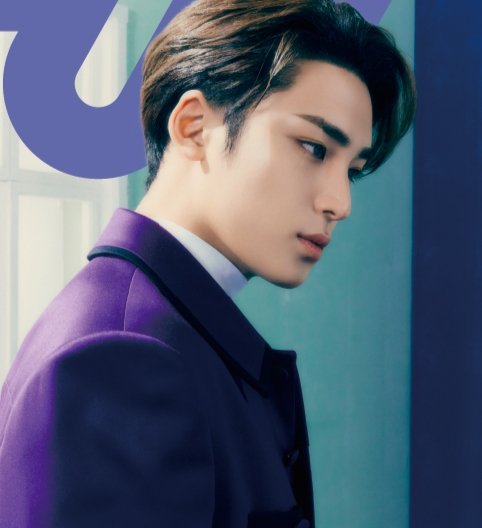 (Hello, I was absent in past weeks because I was at grandparents house, now I returned and want to share my opinions about Mingyu's situation)
For the past 6 years as following Mingyu I think Mingyu is such a nice, kindhearted person. He always being kind, thoughtful, sincere towards to people that around him. I
Right now I am very worried, sad, sorry, angry about how his clean image and his 6 years old career and all his hardwork damaged, ruined, harmed because fake allegations, mistranslations and people are saying bad things, insults, swearing, sending death threads to him. I think he doesn't deserve it.
As a lawyer I learned at law faculty that "innocent until proven guilty" but kpop fans saying that you should always believe the victim. No, I think you should believe the truth. That's why you should wait to see the accurate proofs, 2 sides explanation and should a objective judgement after that. Mingyu even doesn't have to prove innocence. The person who claim he is guilty should prpve it. I think people just want to give hate to idols. So that's why they don't listen fans even they say the truth and call them stupid, blind, delulu fangirls.
The person that claim she is a victim of Mingyu (op1) said that Mingyu was just making sexual jokes among his friends that didn't targeted to her but it made her uncormfartable, and she doesn't remember clearly but someone was drawing to board something sexual, Mingyu might have been participate it, And Mingyu was telling op1 to shut up.
If Mingyu was really rude to OP1 (by telling her shut up) I think he should apologise for it. It is so wrong. But I don't see as a 13 years old, talking about sexual jokes among your friends without targeting anyone is a career ending wrong doing. I was also sometimes talk with my friends like that in that ages.
She talked about how her own traumas about how she bullied by other students and her psychotherapy records. She said Mingyu is not the main reason of her theraphys. Also even she mention Mingyu in her medical records it still doesn't prove Mingyu is a bully. Because it is still just her own claims. I can literally say Obama killed my mother in my theraphy sessions. And it doesn't automatically prove that Obama is killer of my mom.
Another classmate (op2) claimed that op1 falsely accused op2 that she bullied op1, op1 has a victim complex, she couldn't attend her dream school because of it, her life, future ruined, Mingyu wasn't bully op1, mingyu was leaving the class when students were talking about sexual jokes because he was feeling uncormfartable, also Mingyu was saying shut up to everyone, it was just a light joke that noone feel offended about it. Op2 also shared her own medical records about how op1 wrongly accused her being a bully of op1.
After that op1 changed her statement about sexual drawing on board and said Mingyu didn't draw them, just was watching it.
I think op1 is just used Mingyu's name to get attention to her own bullying problems. She mentioned the people who bullied her. But because she used Mingyu's name in it and because of an user on twitter translated it as Mingyu did all the bullying actions to her Mingyu, people mistaken as Mingyu is guilty for this.
About other, allegations, there are many classmates of Mingyu that defended him, said Mingyu was a good person, also his company confirmed that Mingyu never bullied a disabled kid by asking to disabled kid's mother. Also allegation about Mingyu touched a boy's chest was from same person too. That person got caught by commenting to their own post by supporting their claims as someone else. Also they couldn't provide any proof beside some fake kakaochat talks that claim Mingyu was a bully and saying they were from another school but heard it from the friends that attend the same school. So i think that was completly fake, baseless.
Unfortunetly because of this people always remember Mingyu as a bully, it will follow his name forever and if he loose his beautiful smile and joy because of it I will be very sad. I want to see him active, happily doing the job that he truely loves. I hope the truth come out soon.