I.
Overview:
"Imitation" is about the lives of idols in the entertainment industry. The webtoon is popular all over the world with over 3.73 million subscribers on Kakao Page and more than 600,000 registered comments.
Jung Ji So, Minseo, and Lim Nayoung have been cast as members of the girl group Tea Party. Jung Ji So will play Maha, the center of the girl group, who is a talented dancer and is also branching out into acting. Lim Nayoung will play Hyun Ji, the former center and visual of Tea Party, while Minseo will play Ria, the leader and vocalist of Tea Party.
T-ara's Jiyeon has been cast as Larima, the top female solo artist among idols.
U-KISS's Jun, SF9's Chani and Hwiyoung, ATEEZ's Jongho, Yuri, and Ahn Jung Hoon have been cast as members of the boy group SHAX. SHAX is a top boy group that rules the music charts. U-KISS's Jun will play the center of the group, Kwon Ryoc, who combines talent, good looks, and an endearing clumsiness.
Chani will play former member Eun Jo, who is the same age as Ryoc. The two of them were the most popular members in SHAX and are both rivals and friends. Jongho will play Hyuk, the youngest member of the group, while Hwiyoung will play Yihyun, the vocalist and producer of the group. Yuri will play Do Jin, who is in charge of variety in the group, and Ahn Jung Hoon will play the group's leader, Jae Woo.
ATEEZ'S Yunho, Seonghwa, and San, and Boys' Republic's Suwoong, have been cast as members of the group Sparkling. Yunho will play Yoo Jin, the center of Sparkling, who is a persistent and enduring person under his gentle looks and sweet smile. Suwoong will play Sparkling's former center, Hyun Oh, while Seonghwa and San will play the members Min Soo and Se Young respectively.
Danny Ahn will play Tea Party's agency CEO, Ji Hak, and Shim Eun Jin will play Reporter Byun, who keeps track of idols' every move.
II.
Episodes:
Episode 1 of 12 airing on
May 7, 2021 7:10 AM
III.
Sources: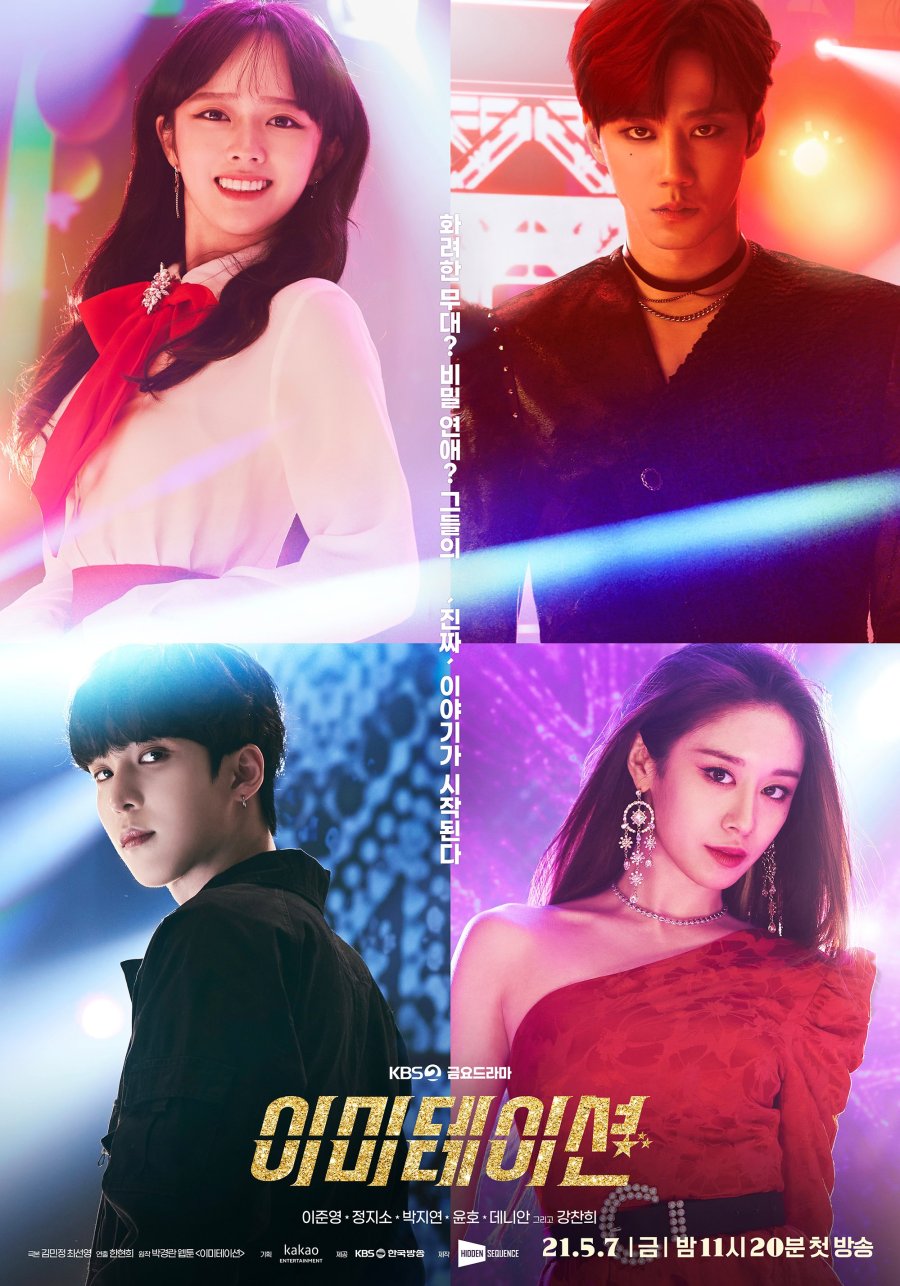 Imitation
Lee Ma Ha is a member of the new K-pop girl group Tea Party, formed by Ji Hak, who was once the manager of the famous boy group Shax, but resigned after...
mydramalist.com