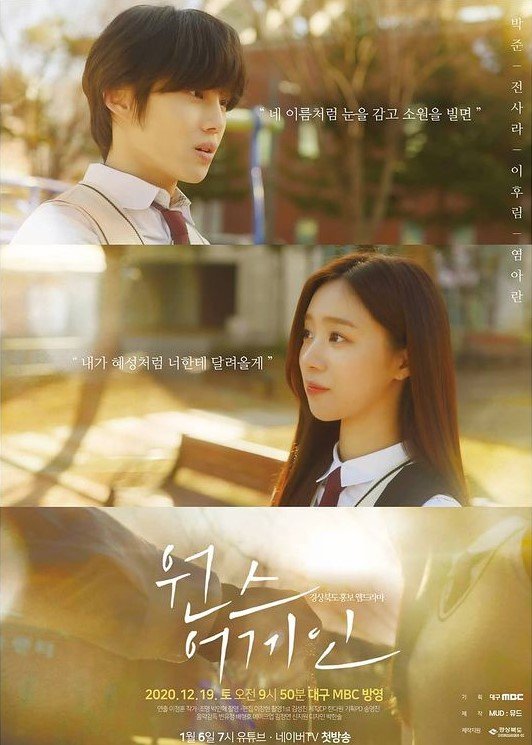 I.
Introduction
Once Again is a 8-parts 2020 South Korean web drama about the love story of a 6 year old couple looking for their lost excitement by MuD (Musicdrama). It starred Park Jun, Jeon Sa Ra, Han Ji Hye &, Lee Hoo Rim. It was pre-released on December 14th, 2020 through Daegu MBC, and later through YouTube and Naver TV channel.
II.
Synopsis
Kim Hye Sung is a kind man, full of consideration, and with a friendly personality who wants to restore the relationship with his first love Park So Won after 6 years, although he is experiencing difficulty dealing with just himself due to work. Finally, both of them decide to take time to look back on the precious people they have neglected, and try to find the lost excitement.
III.
Teaser
IV.
Episodes
V.
OSTs
VI.
Reception
Once Again has received 7.3 scores on Mydramalist.