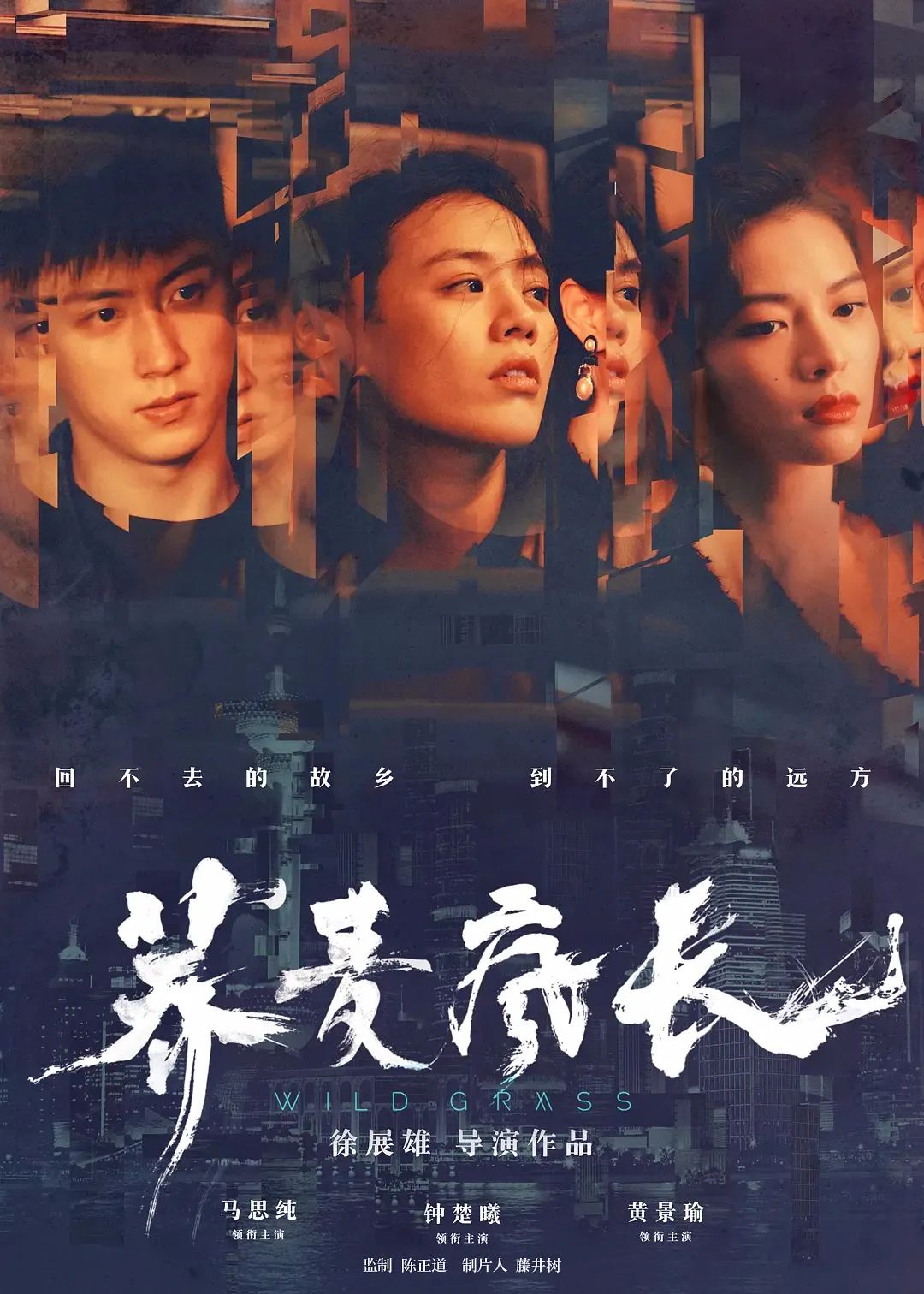 I.
Introduction
Set in the 1990s, Wild Grass is a 2020 Chinese romantic drama written and directed by Xu Zhanxiong which follows two girls and a boy as they enter a booming society with the hope of fulfilling their many dreams. The cast includes Ma Si Chun, Elaine Zhong, Johnny Huang, Wang Yanhui, and Sunny Wang. The filming took place in Chongqing, lasting over two months from May 22, 2018 to August 5, 2018. Wild Grass opened across China on August 25 and internationally in September, 2020.
II.
Synopsis
A story of two young women and one young man in the booming period of the 1990s who rise up with their dreams that fizzle into thin air yet find life in the midst of despair. Three individuals live in a small city in China. Yun Qiao wants to live life as if it were a movie; Li Mai wishes for a promising future; Wu Feng readies to face challenges in his ordinary existence. Everyone has their own longing towards the future, but will it really be the one that they want?
III.
Cast
| | | | |
| --- | --- | --- | --- |
| Name | Ma Si Chun | Elaine Zhong | Johnny Huang |
| Pic | | | |
| Character | Yun Xiao | Li Mai | Wu Feng |
IV.
Trailers
V.
Movie
VI.
Reception
The film has received 4.2 on Douban, 4.7 on IMDB, 7.4 on Mydramalist &, 7.5 on Rakuten Viki.
Derek Elley for Sino-Cinema has stated - Despite a good cast – led by Ma Si Chun and Elaine Zhong, two of China's hottest younger actresses – giving of its best, Wild Grass still fails to grasp the brass ring. An ambitious drama, centered on three people, about trying to realise one's dreams in the Big City. It is not a hard film to sit through, and contains many individual pleasures; but it doesn't add up to the sum of its contents. Widescreen photography by Zhong Rui and the whole 1990s art direction and styling are both flavourful and natural-looking, especially in the small town scenes with its cassette tapes and lazy afternoons, and the music by the Mainland's Zhu Boxuan and Taiwan's Lu Lvming has a suitably dreamy, dark and contemplative flavour.
VII.
Awards & Nominations
| Year | Award | Category | Nominee | Result |
| --- | --- | --- | --- | --- |
| 2020 | Guangzhou Student Film Festival | Best Actress | Ma Si Chun | Nominated |
| 2020 | Macau International Movie Festival | Best Actress | Ma Si Chun | Nominated |
| 2020 | Macau International Movie Festival | Best Writer | Xu Zhan Xiong | Nominated |
| 2020 | Macau International Movie Festival | Best Picture | Wild Grass | Nominated |
| 2020 | Shanghai International Film Festival | Best Film | Xu Zhan Xiong | Nominated |