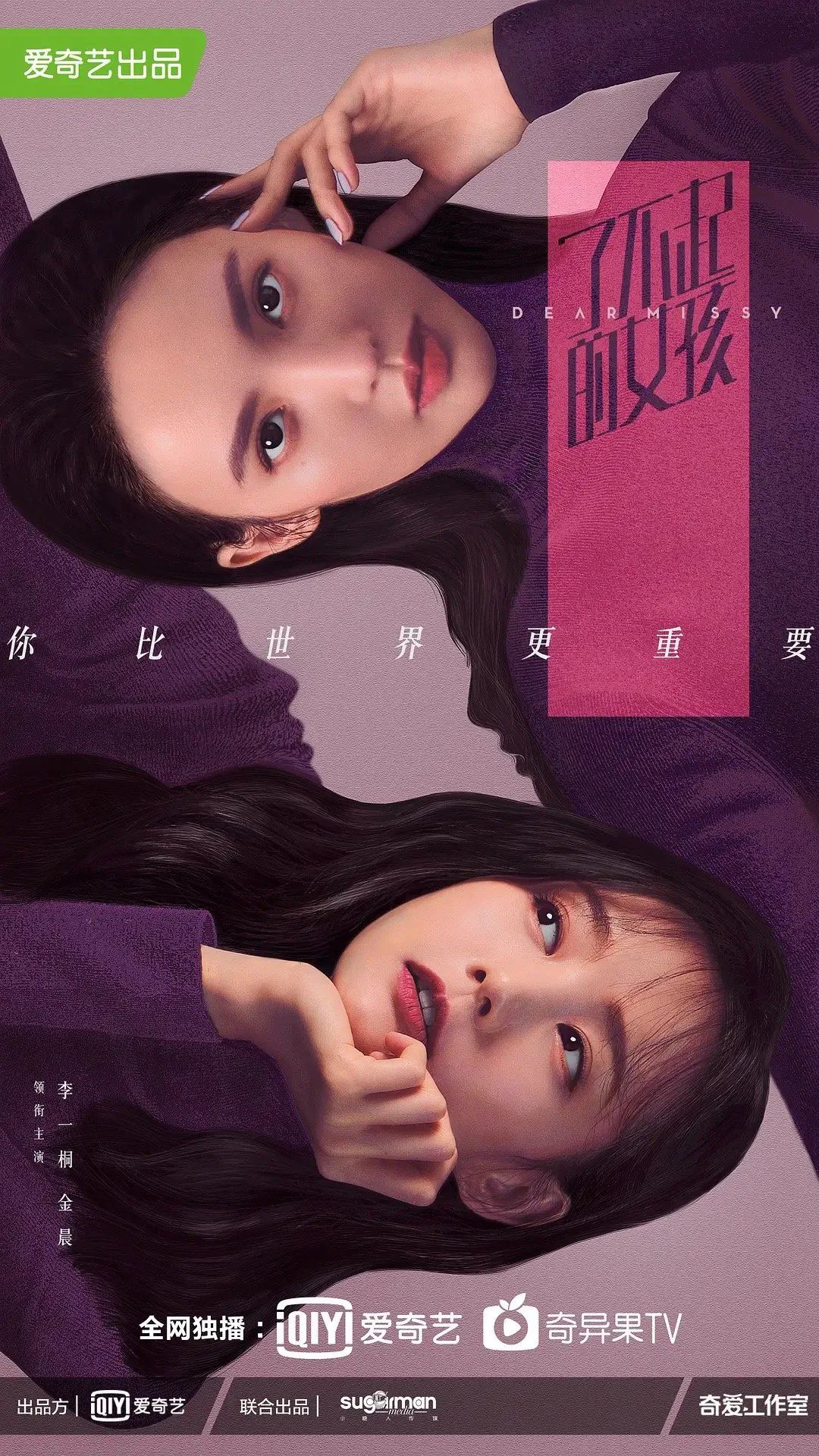 I.
Introduction
Dear Missy is a 2020 Chinese drama starring Li Yi Tong &, Gina Jin, directed by Deng Ke, & Liu Chang which is loosely inspired by the American TV show Gossip Girl. The drama was suddenly announced on Dec. 21 that it would premiere on the same day. It was aired on Daily Primetime Drama 19:30 (2 eps) except Sat (1 ep), released online 24:00 for non-VIP, 6 eps in advance for VIP. It tells a story about two girls with very different personalities who consider each other to be their best friend.
II.
Synopsis
Lu Ke (Li Yitong) and Shen Siyi (Jin Chen) broke off their friendship upon graduation as Shen Siyi became much too dominant at the time. She left for the United States while Lu Ke led a peaceful life in China. Nine years later, they meet again as colleagues working for the same magazine publishing company. Shen Siyi's return ignites something within Lu Ke as they start to regain a friendship that was once lost.
III.
Trailer
IV.
Episodes
V.
OSTs
VI.
Reception
Dear Missy has gotten the high scores of 6.6 on Douban, 7.9 on Mydramalist, 9.2 on iQiyi, & 8.1 on IMDB.