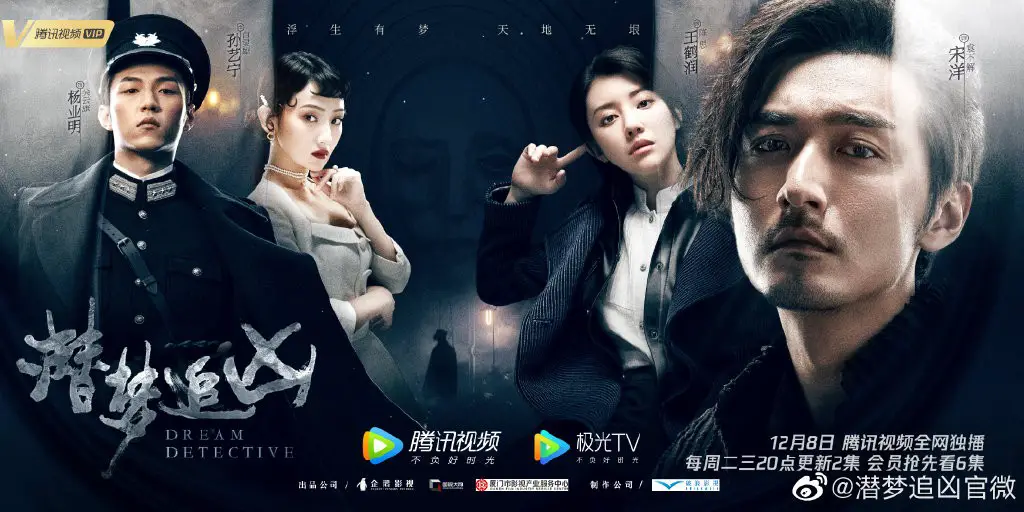 I.
Introduction
The Chinese drama follows a female detective and a dream interpreter and they work together through crimes after crimes.
II.
Synopsis
Chen Si Xin is a detective with a sense of justice who takes a new post in Jiangcheng. She unexpectedly partners with Yuan Bu Jie, a dream interpreter who mysteriously interpret dreams and has a dark past. They join hands to find the truth behind a series of local serial murders.
III.
Trailer
IV.
Episodes
V.
Reception
So far, Dream Detective has gained an average scores of 6.8 on Douban, 6.0 on IMDB &, 7.9 on Mydramalist.