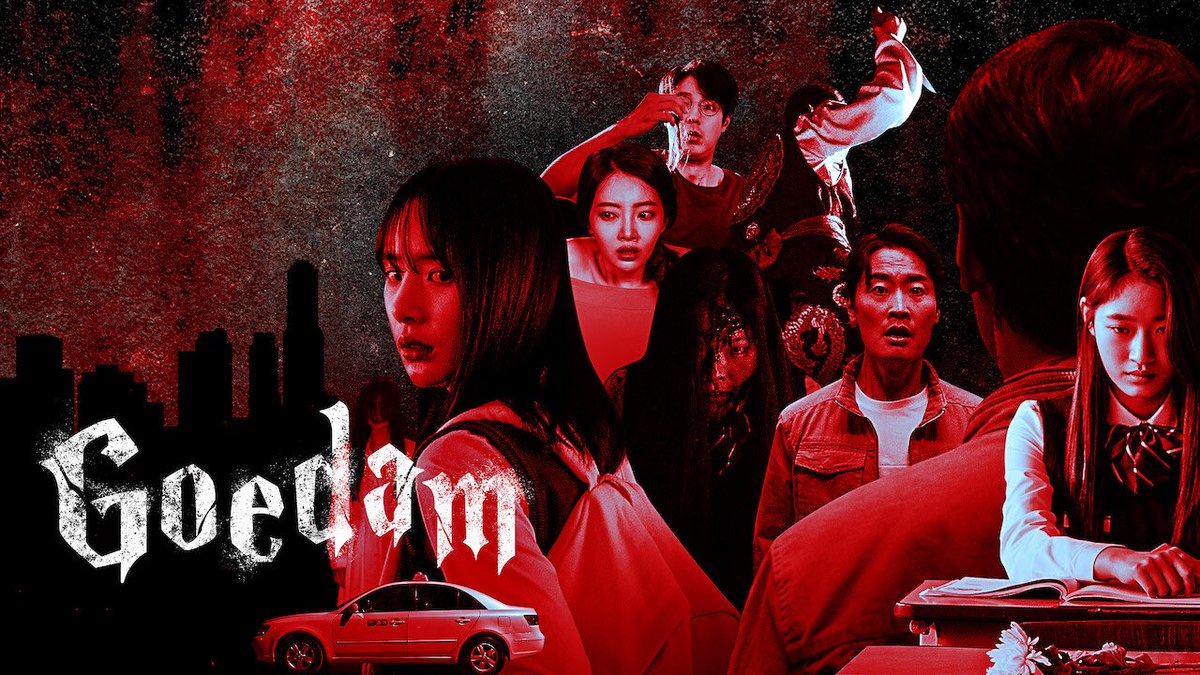 I.
Introduction
Goedam is a 2020 South Korean horror anthology directed by Won Ki Hong, starring - Seola (WJSN),Lee Hyun-joo (April), Song Chae-yun, & more. It was released in South Korea on Agust 20, 2020 on Netflix. The following names will join the second series of the show following the success of Goedam. The show is a Netflix series that showcases an anthology of different South Korean urban legends - MONSTA X's Shownu, BTOB's Minhyuk, AleXa, Golden Child's Jaehyun, THE BOYZ's Juhaknyeon, and Lovelyz's Jisoo &, OH MY GIRL's Arin.
II.
Synopsis
When night falls on the city, shadows and spirits come alive in this horror anthology series centered on urban legends.
III.
Episodes
IIII.
EP1. Crack
IIIII.
EP2. Destination
IIIIII.
EP3. Special Guest (Co-op Broadcast)
IIIIV.
EP4. Curiosity
IIIV.
EP5. Red Shoes (Custom-made Shoes)
IIIVI.
EP6. Dimension (Elevator)
IIIVII.
EP7. Threshold
IIIVIII.
EP8. Birth (Birthday)
IV.
Reception
Goedam has received the moderate scores of 5.8 on IMDB, & 6.5 on Mydramalist.