I.
Introduction
S.E.S (에스.이.에스) is a Korean pop girl group debuted in 1997 under SM Entertainment. The group' name stands for the first letter of all three singers' names: Sea (Bada), Eugene, Shoo. S.E.S was the first girl group to debut under SM Entertainment. The trio (along with two other girl groups, Baby V.O.X and Fin.K.L) dominated the pop scene during the late 90's. They were one of the very first Korean groups to debut in Japan and other foreign countries. In 1999 they signed with Japanese label VAP, however in 2001, just before disbanding, they moved to avex. The new Japanese label released their three Japanese best albums and the Japanese editions of their first three Korean albums.
II.
Career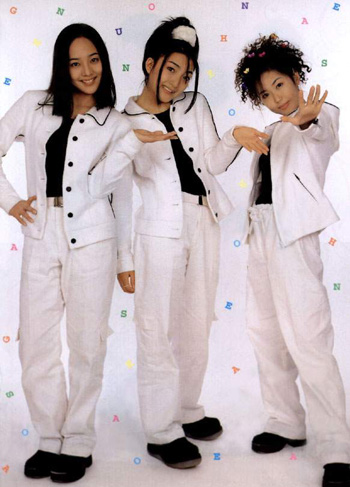 S.E.S. were the definitive Korean girl band -- the best-selling and most popular of the trio of Spice Girl followers which also included FinKL and Baby Vox, and which produced a commercial revolution in J-pop and spread to other Far Eastern markets. They were a label-made group, same as fellow boy band H.O.T. -- Lee Soo Man, the boss of SM Entertainment, found them both after researching the local teen market. The first to join was the traditionally vocal trained Sea aka Bada (Choi Sung Hee), who impressed Lee Soo Man with her singing; Eugene (Kim Yoo-jin) joined after sending her video from Guam, where her father worked at the time, and Shoo (Yoo Soo-Young) joined after passing a conventional audition. S.E.S. (the band's name is an acronym of the members' names) spent a year in training (not just singing, but dancing and granting interviews, too) and debuted in 1997 with the album I'm Your Girl, whose sales skyrocketed based on the success of its eponymous single, which featured Andy Lee and Eric Mun of boy band Shinhwa.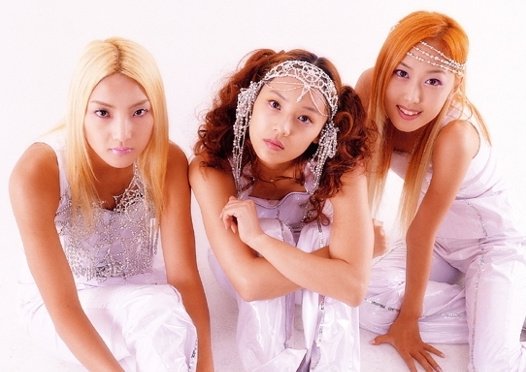 Their second album, Sea & Eugene & Shoo fared no worse, and the third one, Love (1999), was a record-breaker -- it sold 700,000 copies, helping it to become the top-selling record ever by a female group in Korea.
In 1998, S.E.S. also debuted in Japan with several singles followed by the album Reach Out (1999). It charted poorly, but its follow-up, Prime (2000) did better, although S.E.S. never broke through to superstardom in Japan.
The band continued their Korean winning streak with Letter from Greenland (2000), which spawned the successful hit Gamssa Aneumyeo, but by then the strain on the group began to show: Bada collapsed during a show after the release of Surprise (2001), a set of Korean covers of their own Japanese songs.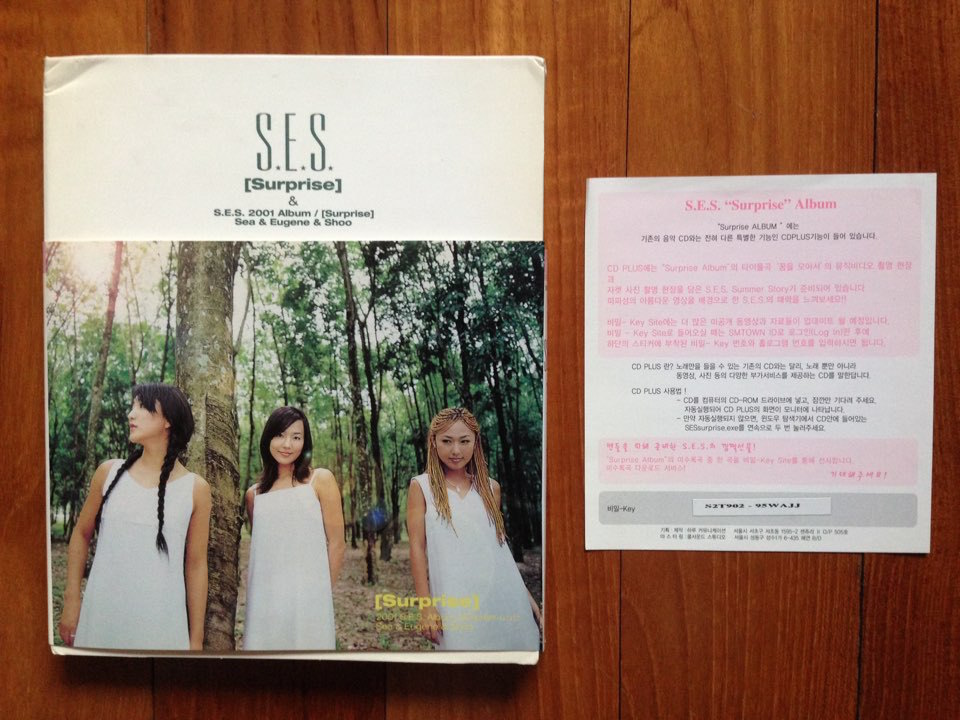 The group's canceled promotions hurt sales, although the record still shifted 350,000 units. In 2001, Avex also re-released all of their Korean albums in Japan under new titles, and in 2002, S.E.S. released two albums, Choose My Life-U and Friend, but that year their contract expired, and the band split -- by mutual consent of the members, as it turned out.
Bada continued as a solo singer: her first album did well, its follow-up was a failure, but she recovered in 2006 with the third one and became an breakthrough soloist. She also collaborated with the J-pop star Mika Nakashima. Eugene became a TV actress, playing in Save the Last Dance and Wonderful Life; as well as most recently, Oh Yoon Hee in Penthouse. She had two solo albums as well, but they didn't sell much, they were highly rated by critics for her songwriting however. Shoo was the only one to stay on with SM Entertainment, yet she all but quit pop music for stage musicals, the most notable of which was the Korean version Bat Boy.
On May 28, 2016, S.E.S attended the charity event Green Heart Bazaar. A few months later, on October, it was announced that S.E.S. would make an official comeback to the music scene in 2016, almost 20 years since the release of their debut album. On November 23, the group's schedule was revealed by their record label, with the official announcement of a special celebrative album. On November 23, the group's comeback project #Remember was revealed, detailing S.E.S.'s upcoming releases. On November 28, S.E.S. released the song "Lovestory", a remake of their 1997 song "I'm Your Girl" and 1999 song "Love", through the SM Station project. Its music video was released on December 29.
Starting from December 5, the group starred in the ten episode reality show "Remember, I'm Your S.E.S.", broadcast through mobile app Oksusu. They also held a two-day concert "Remember, the Day", on December 30 and 31 at Sejong University's Daeyang Hall in Seoul. On December 17, 2016, S.E.S. provided a comeback performance on You Hee-yeol's Sketchbook.
Content embedded from external sources will not be displayed without your consent.
Through the activation of external content, you agree that personal data may be transferred to third party platforms. We have provided more information on this in our privacy policy.
On December 27, it was announced that S.E.S.'s new album would be titled Remember, and would contain two main singles. Two days later, previews for the music videos of main singles "Remember" and "Paradise" were released alongside the full music video of "Lovestory". The first single "Remember" was officially released prior to the album on January 1, with its music video; the second single "Paradise" was released on January 2, also with its music video, alongside the full album.
III.
Discography
IIII.
Korean Discography
IIIII.
Albums
[1997.11.01] I'm Your Girl
[1998.11.11] Sea & Eugene & Shoo
[1999.10.29] Love
[2000.12.26] A Letter from Greenland
IIIIII.
[2002.02.15] Choose My Life-U
[2017.01.02] Remember
IIIIIII.
Other Albums
[2001.07.12] Surprise (Special Album)
[2002.11.21] FRIEND (Greatest Hits Album)
IIIIIV.
Remix Albums
[2002.08.29] REMIXED
IIIIV.
Digital Singles
[2016.11.28] Love [story]
IIIIVI.
Video Releases
[1999.09.17] Dreams Come True
[2000.06.01] 2000 S.E.S First Concert
IIIIVII.
Compilations / Other
[1999.12.12] Christmas in SMTOWN.com
[2000.12.12] Winter Vacation in SMTOWN.com
[2001.12.05] Winter Vacation in SMTOWN.com - Angel Eyes
[2002.06.11] Summer Vacation in SMTOWN.com
IIIII.
Japanese Discography
IIIIII.
Albums
[1999.03.10] REACH OUT
[2000.05.24] Be Ever Wonderful
Best Albums
[2000.03.15] PRIME -S.E.S the best-
[2001.03.16] HERE & THERE S.E.S SINGLE COLLECTION
[2001.08.22] S.E.S.
[2001.08.22] S.E.S. 2
[2001.08.22] S.E.S. 3 Love
[2002.07.10] S.E.S BEST
[2003.06.25] Beautiful Songs
IIIIIII.
Singles
[1998.10.21] Meguriau Sekai (めぐりあう世界; World Comes Around)
[1999.02.21] Yume wo Kasanete (夢をかさねて; The Repeated Dream)
[1999.06.23] (Ai) Toiuna no Hokori ((愛)という名の誇り; In The Name of Love)
[1999.10.27] T.O.P.
[1999.12.08] Sign of Love / Miracle
[2000.04.21] Love ~Itsumademo Eonje Kkajina~ (いつまでもオンジェ・カジナ; Forever)
[2000.07.21] Umi no Aurora (海のオーロラ; The Aurora)
[2000.08.02] LOVIN' YOU
IIIIIIII.
Other Singles
[1998.12.10] I'm your Girl
IIIIIIV.
Video Releases
[2000.08.23] VIDEO CLIPS
[2003.06.25] Brilliant Clips
IIIIII.
Taiwanese Discography
IIIIIII.
Albums
[1999] I'm Your Girl